At the end of November I was invited to attend the Co-op Christmas Blogger Evening, which was held at their impressive head office in Manchester. After a long journey I was very grateful to be handed a glass of fizz when I arrived. I had around 10 minutes to catch up with some blogging friends, and we were then invited to take our seats for 'A Taste of Christmas'. During the evening we had the chance to try lots of food and wine from the Co-op Festive menu for 2015.
We sampled starters which were pate and prawn cocktail which were both delicious. The prawn cocktail was just the right portion, and would make an ideal starter over Christmas.
We were then served a traditional Christmas dinner, with a portion of salmon. No dinner would be complete without a helping of stuffing, and the cranberry stuffing from the Co-op was the nicest I have ever tasted.
After the main event we sampled a selection of their party food which included dim sum and sticky sausages with a popping crackling. The sausages were amazing, and would make a great addition to any party.
No evening is complete without pudding. And oh my goodness they were all amazing. We were lucky to have the 'dessert guy' from the Co-op sat on our table. He was full of interesting facts about the desserts, and would you believe they are already thinking ahead to Christmas 2016.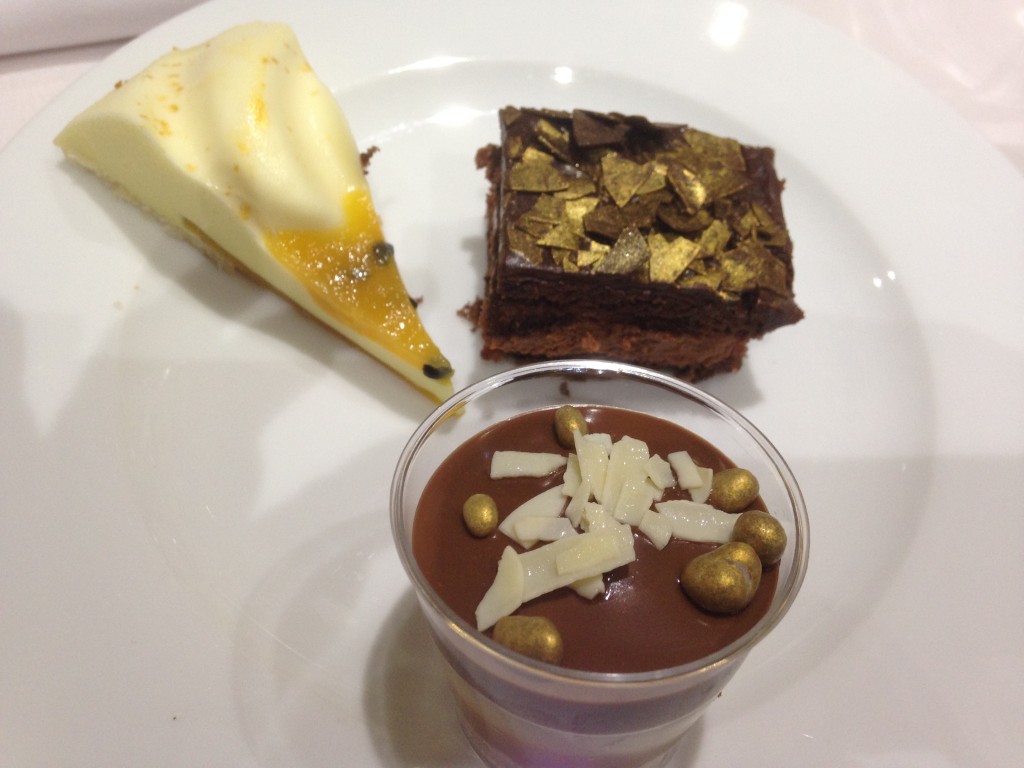 The Co-op put on a fantastic evening for bloggers. I would definitely recommend them for their festive food for over Christmas and New Year.
Thank you to the Co-op for inviting me to their Christmas Blogger Evening and for the wonderful goody bag.