Before we went to Geronimo, I must admit I did have my reservations that my daughter was too old to enjoy it. Even though the festival is aimed up to the age of 12, the names of Mr Bloom, Swashbuckle and Andy Day went straight over our heads. It's a long time since I was forced to watch endless programmes on Cbeebies.
We visited Geronimo at Tatton Park on the Bank Holiday Monday, which was the quieter of the 2 days. We arrived at 9.30am and were greeted with no queues to park nor to get in, perfect. We left just after 4.30pm, after what was a fantastic family day out for us all. So what kept my 10 year old entertained for the 7 hours we were there ?
1 – We had been advised to head to the zip wire first, as the queues could get lengthy as the day wore on. We waited for around 20 minutes just after 9.30am, and I watched whilst daughter and hubby came flying down.
2 – We then headed to the tree climbing area, where you find various sized nets and activities high up in the trees. You have to book in for a session, so get there as early as you can. I think each session lasts around 30 minutes, and is perfect for older children wanting to challenge themselves.
3 – The assault course is another activity which is suited for older children, and also dads aged 44. To add to the adventure, face paint is applied and you even get your own headband to keep. Just watch out for the crocodile.
4 – No festival is complete without rave paint and wearing flower headbands. I think this is a glimpse into the future, when she is off to Creamfields in another 8 years (gasp).
5 – Helter Skelters are fun whether you are 2 or 72.
6 – Grab an ice cream and take in the atmosphere. I believe there were horrendous queues at the ice cream vans the day before, but there were virtually no queues on the day we went. There is so much to do at Geronimo, it was just nice to sit and take in the atmosphere for 30 minutes.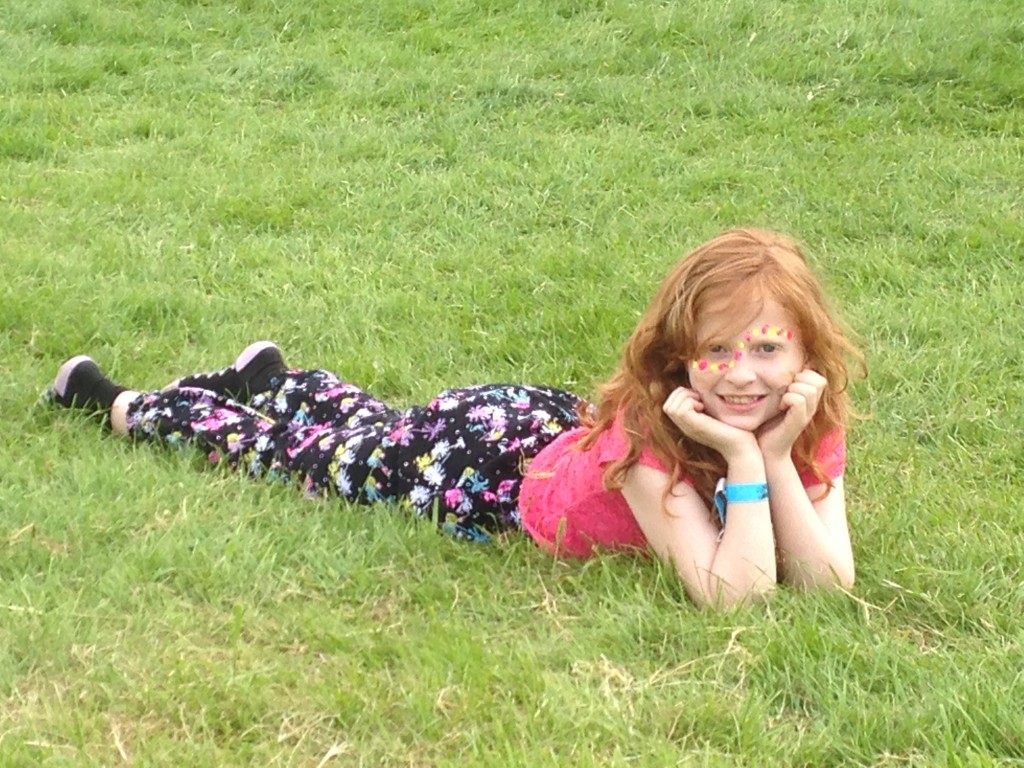 7 – Catapult underpants into the air. Hilarious aged 10 and 42.
8 – Katie loves anything crafty, and we spent a good hour in the various craft tents. I was really impressed with the different activities on offer and all for free.
9 – Make a carrot whistle. One of the things Katie loved about Geronimo, was doing and seeing things she wouldn't normally do. From making a whistle out of a carrot (harder than it looks believe me), to watching a dog herding geese in the main arena, this festival had it all.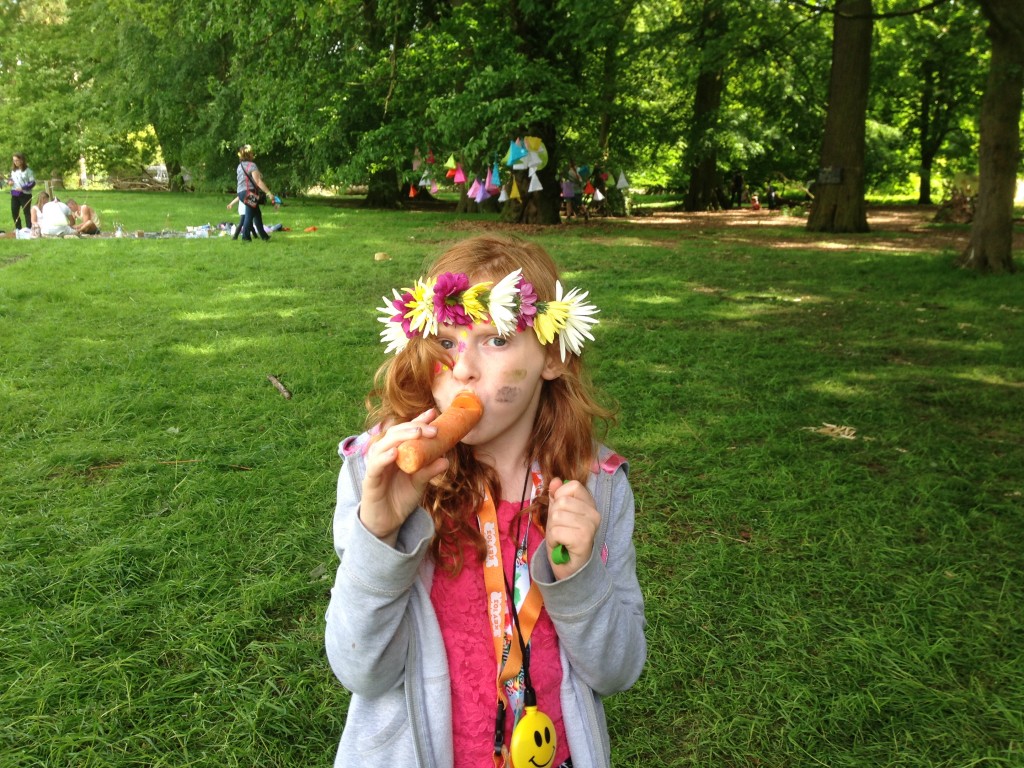 10 – The highlight of the whole festival for Katie was watching Dick n Dom. We all found them completely hilarious, probably for different reasons. Please book them again next year Geronimo.
So yes there is lots of activities and shows to keep the older children entertained, just as much as the younger ones. From a parents view the good points were
There were plenty of clean toilets around the site.
There were also plenty of picnic benches, though we had taken our own picnic blanket.
On the Monday there were virtually no queues at the food and drink vendors, though I understand it was a different story on the Sunday. We had been advised to take a picnic and lots of drinks which we did.
There was free suncream available in the information tent, and also breastfeeding and baby changing tents on site.
When you did find yourself in a queue, there were entertainers around who were fantastic at keeping the children amused.
This was our first family festival (and my first festival ever), and I was really impressed with everything that Geronimo offered. I am sure we will be back next year with 11 things to do with an 11 year old. Thank you Geronimo.
We were invited to Geronimo as part of their blogging ambassador programme. All words and opinions are my own.