On our recent trip to London we were kindly invited to Ripley's Believe It or Not! which is in the heart of Piccadilly Circus. We arrived straight from Euston Station on a Sunday afternoon, and after negotiating the tube and the busy streets of London we were thankful of Ripley's air conditioning. Ripley's is over 6 floors and you start your adventure on the top floor. Whilst you are up there don't forget to check out the fab views over Piccadilly Circus.
Robert Ripley was an avid traveller and collector of unique objects. He managed to travel to an astonishing 201 countries in 35 years, all before 1949 when he died. Today Ripley's has a fascinating collection of bizarre, unique, clever, weird and wonderful objects in it's London attraction.
The top floor is where you get the chance to sit on a huge chair, wonder how Lauren from Hampshire managed to find the time to knit a full size Ferrari, and gaze at weird and wonderful animals.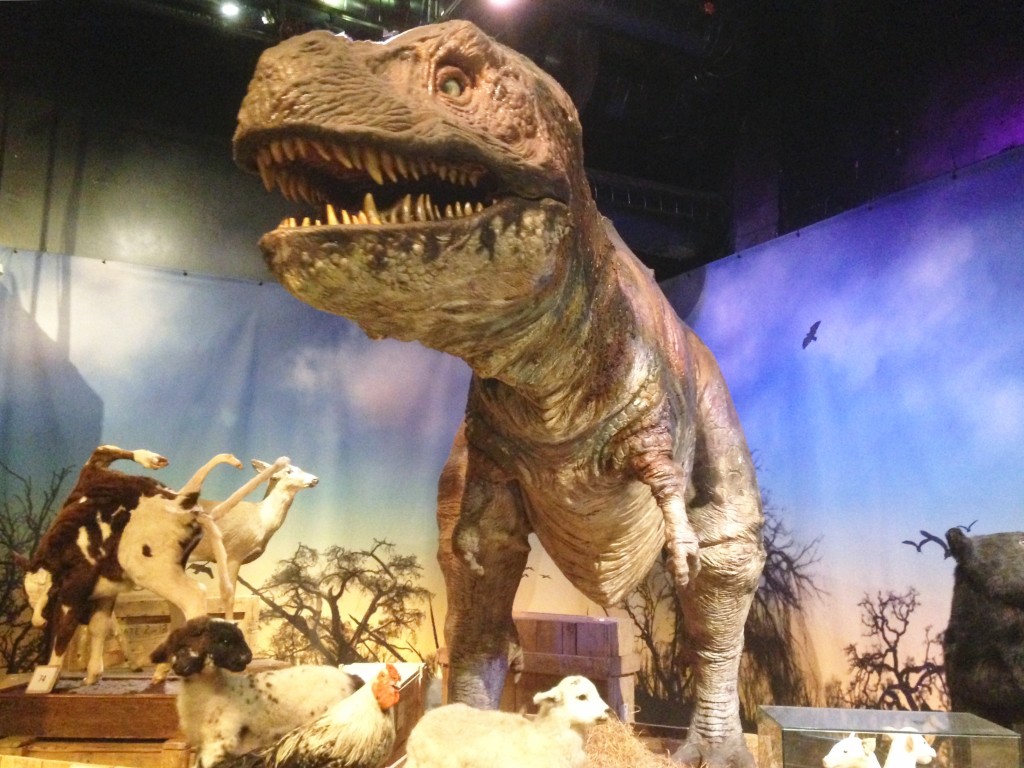 Elsewhere you also get the chance to see Michelle Obama in soda tops, John F Kennedy made in butterflies, and furniture on the ceiling which causes all kinds of confusion to your brain.
If you are visiting soon don't forget to check out the Willard Wigan micro sculptures. His amazing figures stand at .005mm tall and can be seen through a microscope. Truly mind blowing to think that Wigan has created something so tiny with amazing intricate detail.
Who can forget the dress that divided the nation. Was it blue and black, or white and gold? This is a replica and it certainly looks blue and black to me.
About half way around there is a seating area with vending machines, and a chance to grab a coffee. If you are brave enough you can also step on the scales, to see whether your weight matches the most overweight person in the world. Thankfully all 4 of us didn't even come close. After our coffee we headed downstairs to the mirror maze. The husband and I hold our hands up here and say we were rubbish at this. Thankfully the teen took charge and safely led us out, otherwise I think we would still be in there.
You wander around Ripley's at your own leisure, and despite us visiting on a Sunday in the school summer holidays, I was surprised how quiet it was.  Don't forget to visit the shop and also the Laser Maze which is great fun. If you are planning your visit I would suggest booking your tickets online. If you book 14 days in advance, you save a whopping 50% off the price on the day. Ripley's is open till midnight 7 days a week (last admission 10.30pm) 365 days a year.
Why not combine a trip to Ripley's with a meal at Planet Hollywood, which is less than 10 minutes walk away. You can read my review of Planet Hollywood here.
We were invited to Ripley's for the purpose of this review. All words and opinions are my own. Thank you Ripley's as we had a wonderful visit, and I am sure we will be back.