There is no disputing that Christmas in 2020 will look very different from other years, but hopefully good food and a few Christmas drinks will see us through the festive season. I know lots of people have been avoiding the shops since the Pandemic, us included, so I wanted to do a gift guide that focuses on items you can purchase online. Some of the items below have been kindly gifted to me, and others have been included as they have caught my eye this festive season.
Bobby's Gin
There is no mistaking that I love a good gin, and Bobby's Gin comes in a striking bottle which would make a perfect gift this Christmas. The gin is an infusion of flavours taken from The Netherlands and Indonesia, thanks to the founder of Bobby's gin. The actual bottle is based on a Dutch 'kruik' bottle and the pattern on it is an 'ikat' design from Indonesia.
The best way to enjoy Bobby's Gin is first prepare your garnish (clove-studded orange slice to add flavour), pour 50ml of gin into your glass filled with ice, top with 150ml of Fever Tree Indian Tonic, and enjoy.
ABV 42% – Priced around £35
Mermaid Salt Vodka
The Isle of Wight distillery sent me this stunning bottle of Mermaid Salt Vodka for inclusion into this guide. After having a break of around 20 years of not touching vodka, I've started to enjoy the drink again, and I love that this vodka is infused with locally sourced salt on the Isle of Wight. It is recommended that you drink it on the rocks, but I also think it would work really well in cocktails this Christmas. It would make a beautiful gift this year, and once the vodka has gone you could even pop some lights in the bottle.
40% ABV – Priced around £35
Baileys
Christmas wouldn't be Christmas without a bottle of Baileys (or two), and this year there have been some great offers from the major supermarkets. I quickly added two bottles to my online shop with Morrisons when they dropped to £12, but I've noticed they've dropped even lower. Some of the supermarkets are selling a litre of Baileys for just £10, and it's taking all my resolve not to add a third bottle to my online shopping. I can't wait for that first sip of Baileys.
Booja-Booja Truffles
I was kindly sent two boxes of truffles from Booja-Booja, in Hazelnut Crunch and Almond Salted Caramel flavour. These eight truffle packs are NEW and cost £4.99 each, and they are perfect for stocking fillers. They come in a beautiful box and are dairy free, gluten and soya free, vegan and also organic. I may have taste tested the Hazelnut Crunch ones, and oh my they were absolutely delicious. You would never know they are vegan and diary free, absolutely amazing truffles.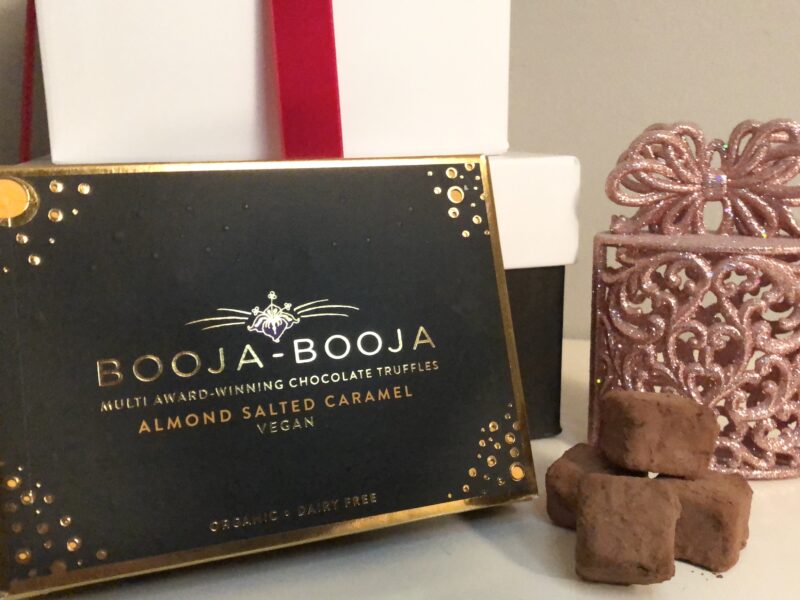 Marks and Spencer Hampers
This is the first year I have ordered a hamper as a gift, and Marks and Spencer did not disappoint. They have a huge variety of hampers to suit all budgets, and if you have a spare £999.99 you can pre-order the Berkeley Luxury Hamper. Sadly that was out of my budget, and so I settled on the far more reasonably priced hamper for £20. Filled with Christmas treat goodies, it comes beautifully packaged and I was really impressed with it. Sadly this hamper is no longer on the website, but there are still some beautiful Marks and Spencer hampers available before the big day.
Joe and Seph's Popcorn
Joe and Seph's popcorn is like no other you've tasted. This is indulgent popcorn in a huge variety of flavours such as Prosecco flavour, Mince Pie and even 007 Dry Martini popcorn. I worked with Joe and Seph's when I created my Mother's Day gift guide, and I couldn't leave them out on this post. The popcorn is the nicest I have ever tasted, and just a few days ago I placed an order for some Christmas goodies. The picture below are the products I received back in March.
Buyagift
Another brand I have worked with in the past are Buyagift, and I think they are perfect for this year when people might not be with their loved ones. Buyagift have a huge range of food and drink vouchers that you can send through the post, and have even started doing gifts and hampers this year. We regularly buy the three course voucher with wine that we then use in our local Prezzo, as it's such good value.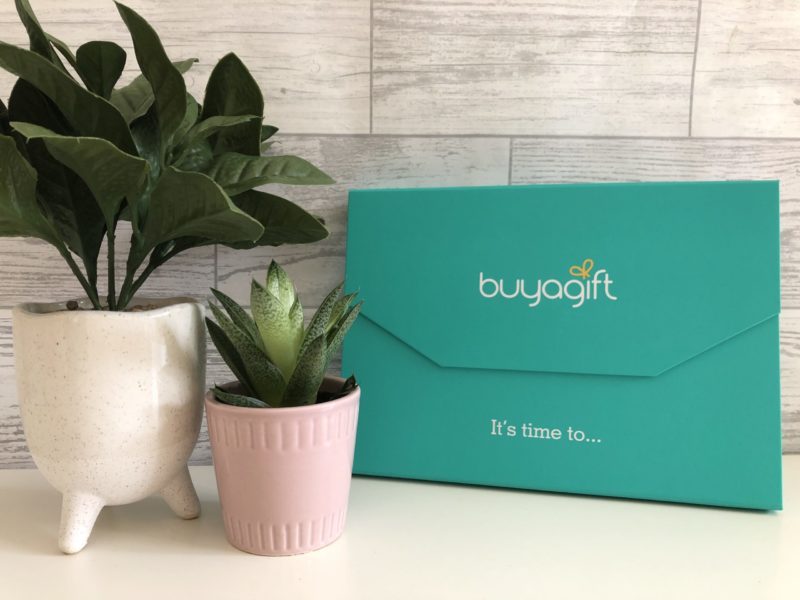 I hope you've found some inspiration in this Christmas Food and Drink guide.