I recently wrote about our trip to Bath, and today I wanted to share with you where we stayed in the historic city. If you are a regular reader of my blog, you will know that I love lodge holidays. So when I found out that Bath Mill Lodge Retreat was 3 miles away from the city, it seemed the perfect place to stay.
We arrived on a beautiful sunny day in February, and checked in at The Mill at Bath Mill Lodge, where you will also find the bar and restaurant. Now if you are looking for a holiday that offers activities and entertainment, this is not the place for you. However, if you want peace and tranquillity then Bath Mill Lodge is perfect. The only sound we heard was from the babbling brook that runs the length of the site.
Hartfield Lodge Bath Mill
We stayed in a Hartfield Lodge at Bath Mill. There were televisions in all 3 bedrooms, a Smart TV in the living room where you could hire films for £2.95, and a large decking area where you could watch the world go by.
What is provided in the lodges at Bath Mill
The lodge had the added bonus of a washing machine, plus a huge dining room table which was perfect on the one evening we cooked. To be honest I wish we had cooked more, as the kitchen was better equipped than my own at home. And no need to bring a tea towel, dish cloths, washing up liquid and dishwasher tablets as these are all provided.
Does Bath Mill offer wifi
Bath Mill offers free wifi which was fast enough to cope with Netflix and the usual social media updates. You can connect 4 devices, or pay a small charge to get faster wifi and add up to 10 devices.  Perfect for when your kids have several devices that have to come on holiday with you.
Getting into Bath from Bath Mill Lodge
The reason we chose Bath Mill lodge is the proximity to Bath city centre. Using the Newbridge park and ride, you could leave your lodge and be in Bath in just over 20 minutes. There is also a bus stop just up the road from Bath Mill, and if you wished to take a taxi it would be around £10 – £15 each way.
After a day of walking around Bath, there was no better feeling than retreating to our lodge for the evening. It's the little things that make a holiday park stand out. Games are included in the lodge, and we enjoyed teaching the kids to play Cluedo, tested our knowledge with Trivial Pursuit, and got beaten at Connect Four. And let's not forget the glass of fizz you are given when checking in.
1 bedroom lodges at Bath Mill
We went for a stroll one afternoon, and fell in love with the 1 bedroom lodges they also have at Bath Mill Lodge. I am currently plotting a night away for me and the husband, just so I can stay in one.
And how cute is the gym on site. It is open to Bath Mill residents for a small charge.
And this has to be the prettiest phone box EVER.
The Brook Restaurant at Bath Mill
As is the tradition with the majority of our holidays, we always dine out on our final evening. We decided to try the restaurant on site at Bath Mill, so we could enjoy a few drinks and stroll back to our lodge. We had a lovely window table, and despite it being fairly quiet it still had a nice atmosphere.
Son and I ordered the steak which was cooked to perfection. I ordered mine with peppercorn sauce, and there was plenty to go over my steak.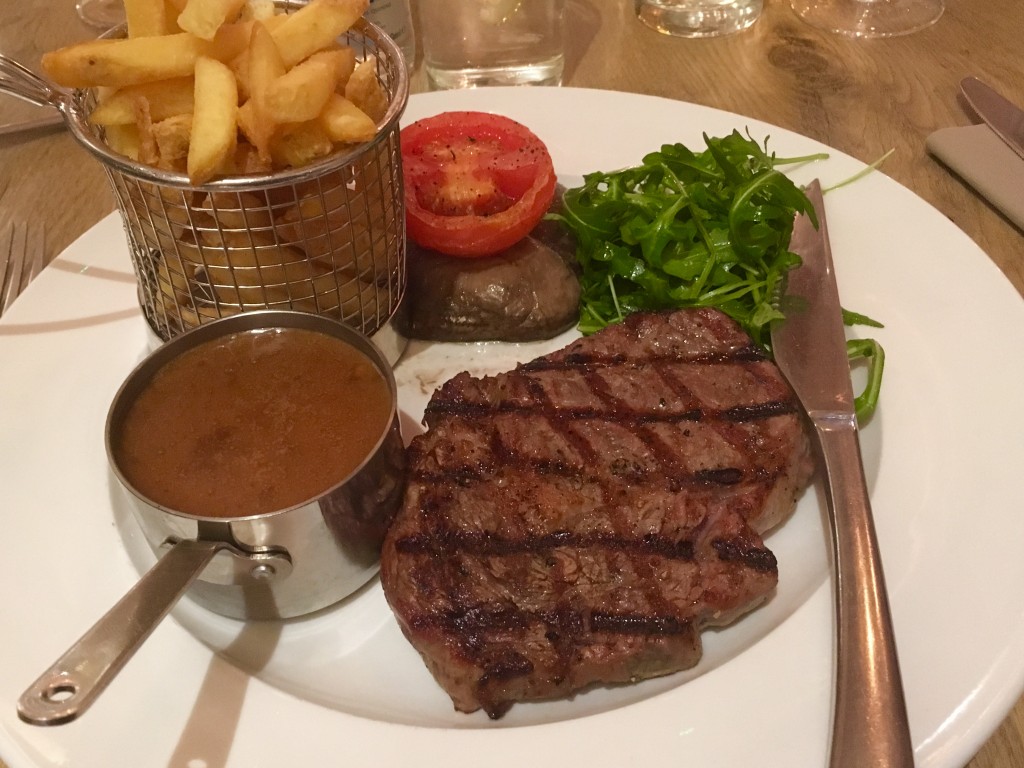 Husband went for chicken and chorizo which he said tasted amazing, and Katie ordered off the children's menu. She went for chicken nuggets after her first choice of jacket potato was unavailable.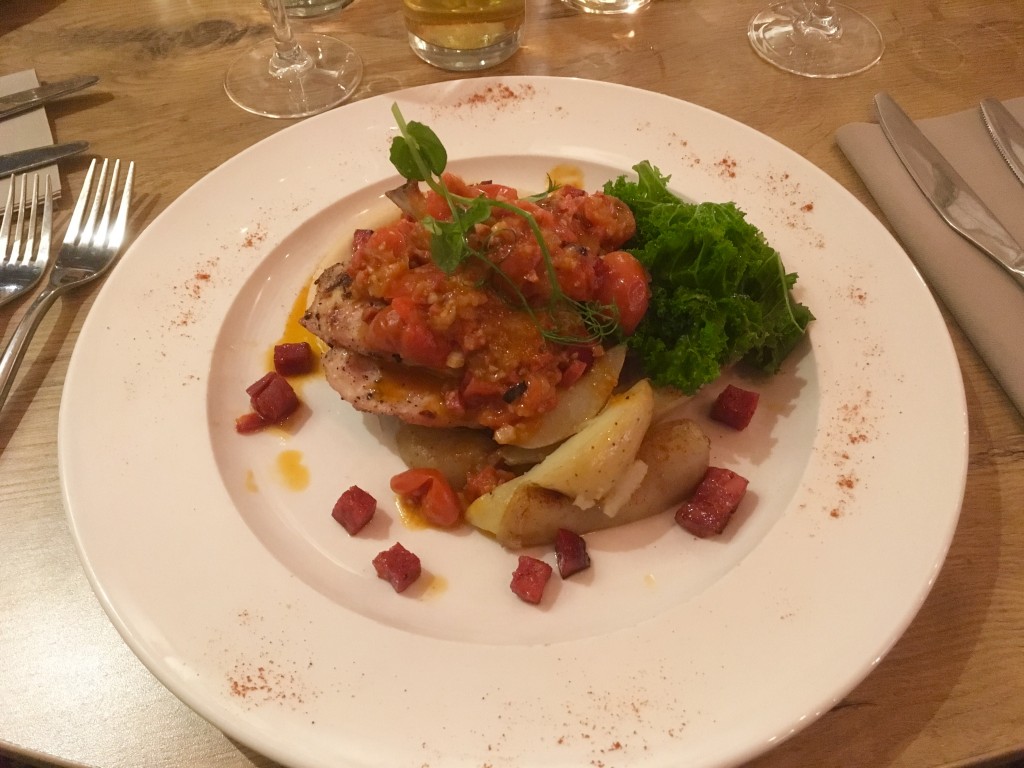 Dining in The Brook Restaurant at Bath Mill, was the perfect end to our break away in Bath. The lady who served us was attentive, friendly and nothing was too much trouble for her. They have themed nights during the week, and this is worth asking about when you check in.
The following day it was time to say goodbye to Bath and check out. You know it has been a successful holiday when the kids are already asking to go back. Thank you Bath Mill Lodge Retreat, you were wonderful.
If you would like to know more about the places we have visited, you can find them on our Travel – UK page and Travel – Abroad. 
We paid for our holiday to Bath Mill, however our meal at the restaurant was complimentary.
PIN THIS POST