My mum celebrated a very special birthday back in 2016, and as a surprise I booked afternoon tea at Nunsmere Hall Hotel.  Nunsmere Hall Hotel is situated in the heart of Cheshire, and despite driving past many times we had never visited before.  As soon as you enter the grounds of Nunsmere, you know you are somewhere special.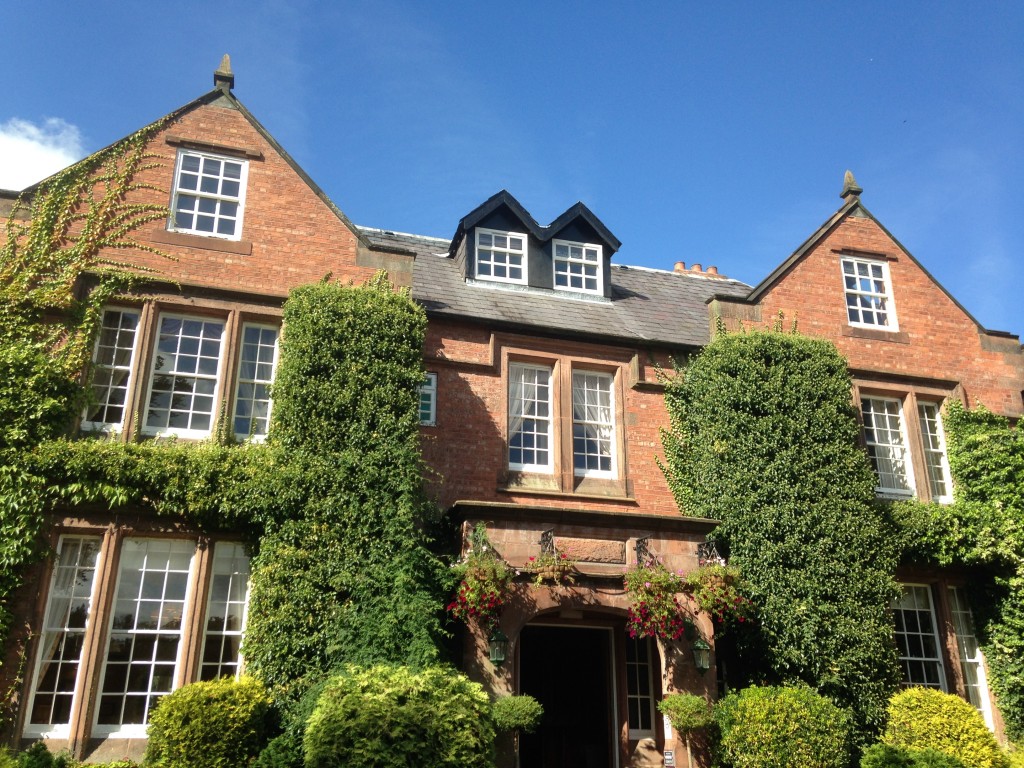 Being surrounded by the Nunsmere lake on 3 sides, it really does feel that you have escaped to somewhere magical. You can't help but gaze at the stunning building and gardens, and once inside I felt like I had stepped into Downton Abbey. We were greeted by the most charming doorman, who showed us into the lounge area where our Nunsmere Hall afternoon tea would be served.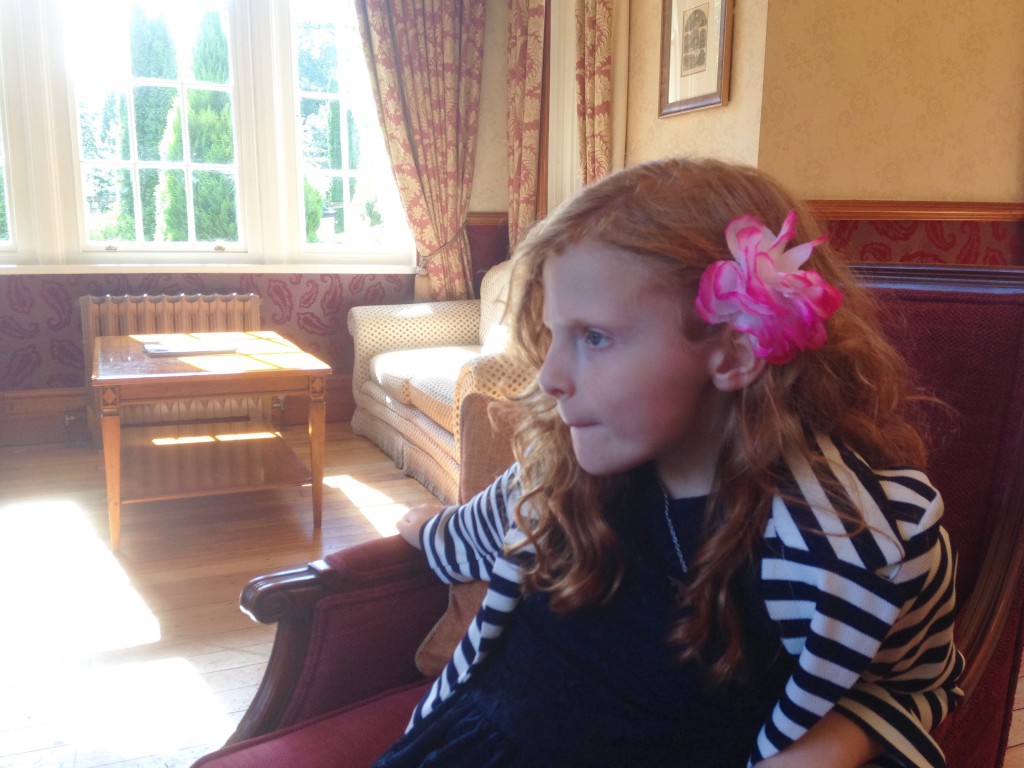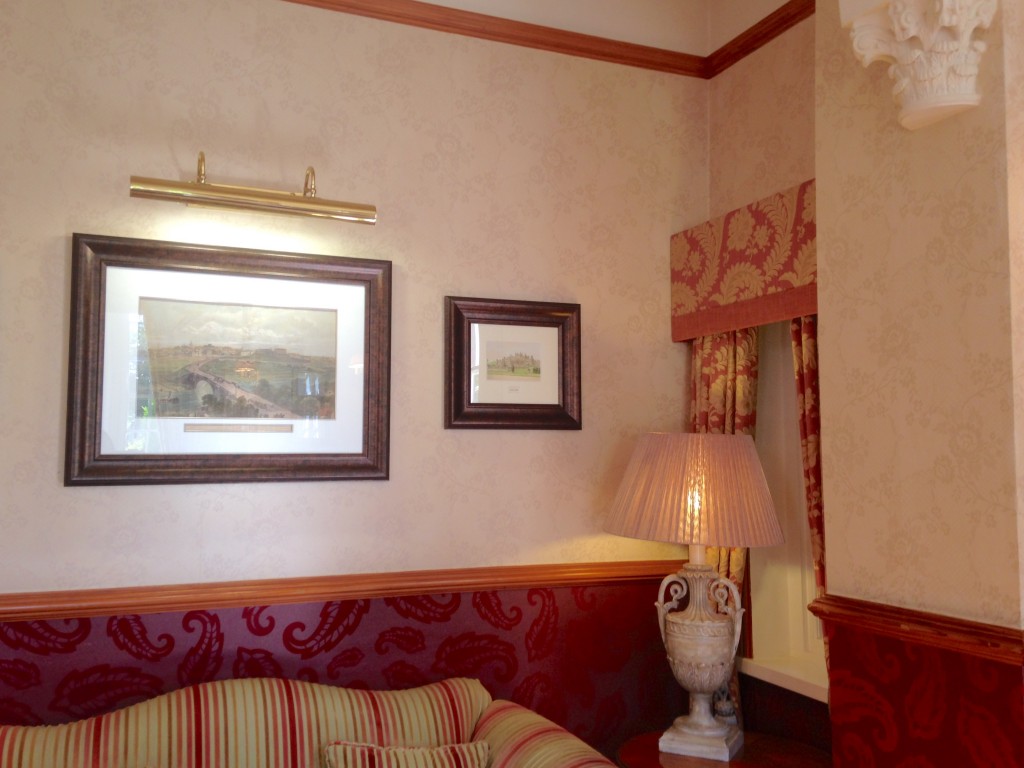 As it was a glorious day, the French doors were open so you could take in the immaculate gardens at Nunsmere Hall. As Katie had come with us (yes it was an all girls affair), she was quickly outside exploring the gardens.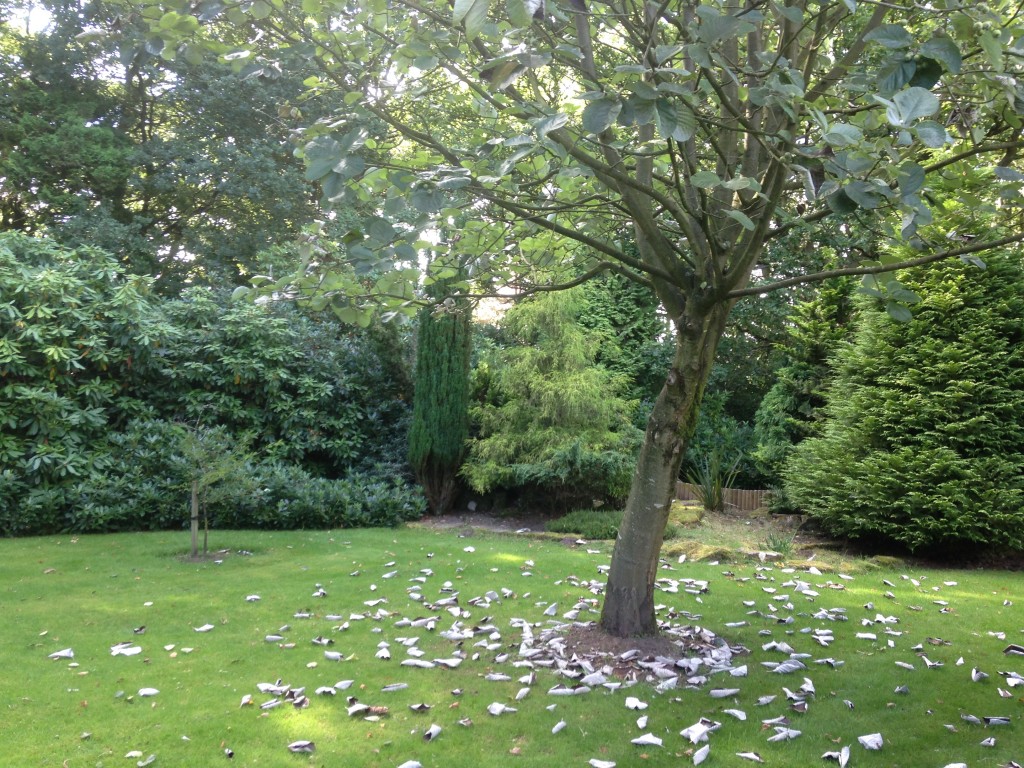 What do you get for Afternoon Tea at Nunsmere Hall Hotel ?
Whilst my mum and I were taking in the ambience of Nunsmere Hall Hotel, we were served drinks. Coffee and tea for the adults, and a freshly squeezed pineapple juice for Katie. The afternoon tea was served about 30 minutes after our drinks, and wow what an afternoon tea. There were plenty of sandwiches for the 3 of us, all tasting really fresh, and a good selection including ham, cheese and salmon. The best bit about afternoon tea has to be the mini cakes, and there were 3 each, as well as a large warm scone with clotted cream and jam.
After eating as much as we could (yes we did leave some of the cakes, gasp), we took our coffee outside so we could enjoy the September sunshine in the gardens at Nunsmere Hall.
We spent 3 hours at Nunsmere Hall, and it had been wonderful despite some minor niggles. Our afternoon tea was served without plates, and we had to ask for further hot drinks to be served. But the location and the afternoon tea certainly makes Nunsmere Hall Hotel, the perfect place to celebrate a special occasion.
I treated my mum to afternoon tea and at £18.50 per person I think this is good value.