Oh May, one of my favourite months of the year, and you did not disappoint. It has been a fantastic month, which started off with Blog On. A chance to spend the day with old and new friends at this popular blogging conference, at Hotel Football in Manchester. We also celebrated 18 years of marriage, and 3 days later another anniversary, 20 years since we met. And where do you go to celebrate such an occasion…. Amsterdam FOR THE DAY.
Read
I have kept to my aim of reading 2 books a month. A Stranger in the House is by the same author of The Couple Next Door, and I must admit I loved both books. Definitely a page turner and a good psychological thriller. I then read The Marriage Pact, which I thought was quite apt with the anniversaries this month. It definitely got you thinking about marriage, and had plenty of twists and turns along the way.
Watched
We have just finished watching Fleabag, and whilst it took me a few episodes to get into it, I ended up loving the show. A real heartfelt, quirky comedy, and you can't help but fall in love with Fleabag, played by the brilliant Phoebe Waller-Bridge (writer of Killing Eve).
Heard
The Harry Potter audio book that the husband is listening to at the moment. I'm not into Harry Potter (don't hate me) nor audio books, but I must admit the relaxing tone of Stephen Fry reading is certainly relaxing.
Made
We 'made' our way to Amsterdam for the day, and what a day it was. Exactly 20 years since we met on a night out, we both wanted to celebrate in a way that we would remember for many years to come. So we took the 7am flight out of Manchester, landed in Amsterdam an hour later, and spent the day exploring this beautiful city.
And what a wonderful day we had. We started off with a canal cruise, which took us around the many canals of Amsterdam. Seriously, I didn't realise how many canals there were, and after the cruise we wandered around the city, taking it all in. Stopping for those all important glasses of lager, wandering over the bridges of Amsterdam, putting our love lock on a railing to celebrate 20 years, and of course no trip to Amsterdam is complete without a stroll through the Red Light District.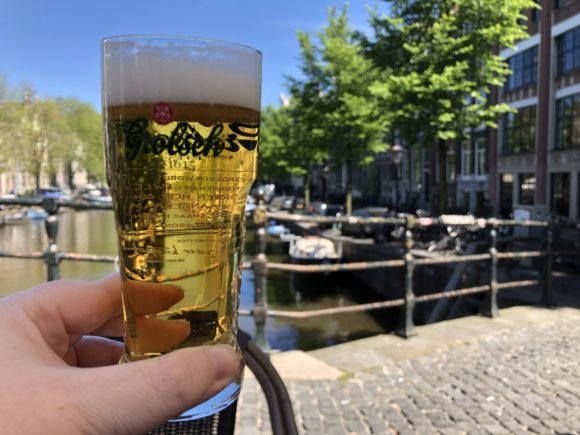 It was the BEST day out. We left the house at 4.15am, got back in at 11.15pm, walked 24k steps, laughed, smiled, and I celebrated 20 years of having this guy by my side.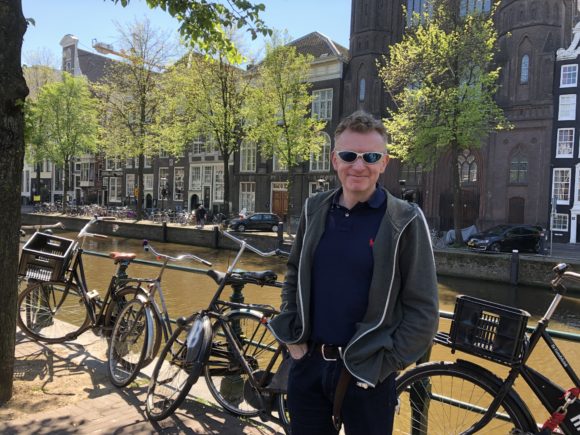 Wore
My jumpsuit from Sainsburys has had a few outings this month. It was the perfect outfit for Amsterdam, comfortable for the plane and for also walking all those steps. Plus I also wore it for Blog On. This picture was taken in Greece last month, and it's one of those outfits that I feel really good in… and believe me I don't say that often.
And lastly
I am always sad to see the back of May, but looking forward to seeing what June has in store.
You can catch up with other Little Loves posts over at Sincerely Anna