I never thought I would be sat here, writing a post about being made redundant, and if truth be told that is probably quite naïve of me. Losing my part-time job, working as an administrator in a children's nursery, was never at the forefront of my mind. But on the 12th March it became a reality for me. The job that I had loved doing for 6 years was being taken away from me.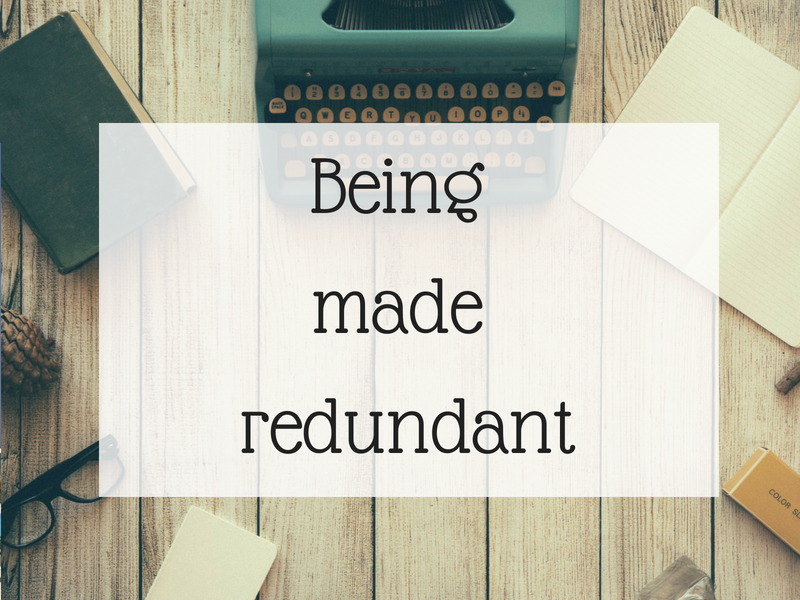 I am not going to lie, the past 3 months have been tough. I know that I am extremely lucky that we don't rely on my salary to pay the mortgage and bills, but I have found losing my job an emotional rollercoaster. In the early days I was angry and bitter, then came the sadness at leaving a job that I love. I only work 10 hours a week, but it fits around blogging, the kids, and the home.
I have worked since I was 16, though I did have a 7 year break when I had the kids, and I have always been in control leaving jobs. It has always been my decision when to move on, and with redundancy that control is taken out of your hands. I know they say not to take being made redundant personally, but how can you not.
Tomorrow is the end of a very long 3 months, my final day at work. I am dreading saying goodbye to the staff, and the children, and know that my day will be filled with emotion. I think when you love your job, it is much harder to let it go.
So whilst being made redundant has been a truly horrible process to go through, I do believe that things happen for a reason. Who knows what the future holds for me, and I may make the decision to spend more time on my blog. For the time being I am going to enjoy the summer with the kids, focus on building up my confidence after losing my job, and seeing what September brings.