Katie has just celebrated 6 years of being involved with Beavers, Cubs and now Scouts. Half of her life collecting badges, attending weekly meetings, wearing her uniform with pride, and camping. Camps are a huge part of Katie's scouting journey, from the 1 night stays in comfortable lodges when she was a Beaver, to longer stays under canvas now she is a Scout.
What do you need for Scout camp
Camp has given her the freedom to grow, to do activities that she would never have the chance to do otherwise. To learn how to cook and be independent, how to be part of a team, and also work independently. She has taken part in archery, rowing, caving, diving, swimming, climbing, and many more activities that have happened over the years.
She has learnt to become independent and pack her own rucksack, and to make it easier she has a box in her bedroom which contains all her Scouting bits and bobs. If your child is off on Beaver, Cub or Scout camp, here are 8 essential items you need.
Rucksack
A decent rucksack is a must, and you will probably find that the size of the rucksack grows with your child. Katie had quite a small one when she was going away for just 1 night with Beavers. But now she is in Scouts and going away for longer, she needs a decent sized one. Bear in mind though that your child will have to carry it on their back. We picked this rucksack up in Go Outdoors for £50 and it has been invaluable.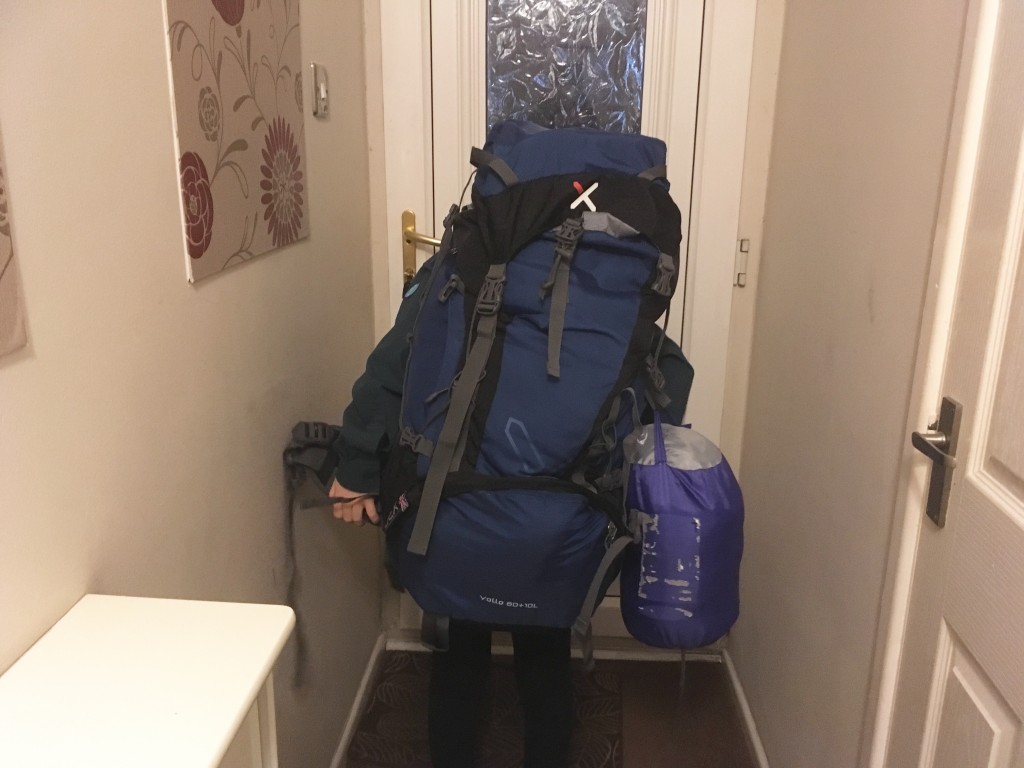 Fleeces
Layers are a must when going off to camp. These Regatta fleeces are perfect, as they don't take up too much room in your rucksack, and are warm and cosy. I picked up a few from eBay for less than £10 each.
Torch
I have probably lost count of the number of torches we have been through over the years, as they WILL get broken. I have found that a few cheap head torches work just as well as some of the more expensive torches you can buy.
Sleeping Bag
I would say that this is one of the areas you will need to spend as much money as you can. A cheap flimsy sleeping bag will result in a cold and miserable night for your child. Mountain Warehouse have a good variety of children's sleeping bags in a range of colours. Yes, colour is important when you have a 12 year old girl.
Hiking Boots
A good pair of boots will be essential for any camp, and we have been through lots of different ones over the years. It goes without saying that they need to be comfortable, sturdy and waterproof, and it's wise to invest in a decent pair. These children's hiking boots from Engelbert Strauss seem perfect.Hat, gloves and coat
Your child might be heading off to camp in the summer, but a hat, gloves and coat will still be needed once the sun goes down.
Wash bag
Ok, I appreciate that the wash bag might not even be looked at, and come home exactly as it was packed, but wash bag essentials are needed. We pack toothbrush, toothpaste, soap (which will never get used), shampoo if your child is doing water activities, brush, hair bobbles for girls, and deodorant (this will probably never get used either).
Old clothes
It goes without saying, don't send your child to camp in their best clothes. They WILL get dirty, torn, and camp is no fashion parade (yes, I may have uttered those words to the 12 year old). Katie is actually running out of old clothes, so I recently picked her up a few t-shirts from Primark. All in black ( never buy white), and for the bargain price of £1.80 each.
The picture above is the 'before' shot. When they return from camp they will be shattered, filthy and bedraggled. But full of memories and stories, and we wouldn't have it any other way.