Following on from my post about my top tips when taking a road trip, today I am writing about car safety and family road trip(s). Over the years we have taken many road trips around the UK, from Scotland to Wales, Bath to Northumberland. We love exploring new destinations as a family, and my trusty car of 14 years has never let us down. Whilst I concentrate on packing clothes, food and basically anything else that will fit in the boot of a Citroen Picasso, my husband deals with the car maintenance.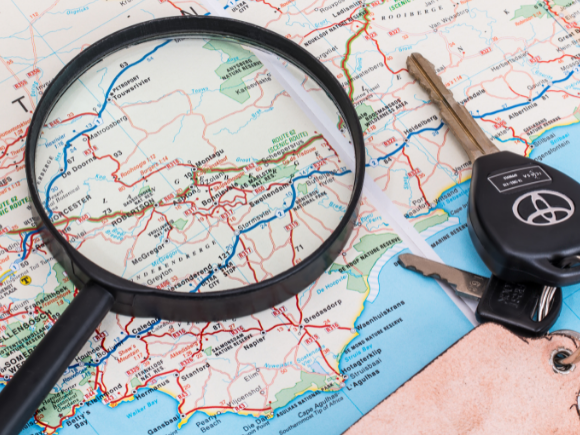 Top up your windscreen washer 
The last thing you want to be faced with is a dirty windscreen and NO water left. Yes we have been those people who have had to stop at a shop, buy several bottles of water and filled our windscreen washers up at the side of the road. Be prepared and make sure your water is always topped up before a trip.
Check your oil
My husband tends to check the engine oil the evening before our trip. The last thing you need is being covered in oil just before setting off. Plus if your car needs an oil change you have more time to do it.
Check all your tyres including your spare
Probably the most important job is to check all your tyres, making sure they have the correct thread and have enough pressure in them. You can buy handheld pressure monitors for your tyres, but we prefer to take the car to the garage. If the unfortunate happens and you find yourself needing new cheap tyres in London or other areas on your trip, DAT Tyres make it easy to order online, and have local fittings in 4 locations in London.
Car Seats on family road trip
Make sure your car seats are fitted correctly, and double check you are still using the correct seats before you set off.
Check the engine coolant
As with the windscreen water, it's also really important to make sure you have enough water in your 'water coolant' container. This can usually be found under the bonnet, and should be easy to top up.
If your car fails the safety checks 
If you find that sadly your car does not make the car safety checks, and worse still you find yourself in the position of having to scrap your car, Junk Car Masters could be the answer. They offer cash for your scrap car, and it's easy to get a price in just 90 seconds.
As well as car safety, make sure you are prepared for your journey. Phones should be fully charged, as well as any devices that the children will be using on the journey. I also keep blankets, perishable food and drinks, wipes and a phone charger in the boot now. After being stuck on a motorway for 3 hours with an iPhone low on charge, and NO phone charger in the car, I learnt the hard way a few years ago.
Being prepared is the key to an enjoyable road trip, and I am looking forward to our next family road trip.