Friday the 13th July was a day when the planets aligned. Both my children were away on school trips at the SAME TIME, so of course I had to take advantage of this momentous occasion and plan a night away with the husband in the Coniston Hotel and Spa.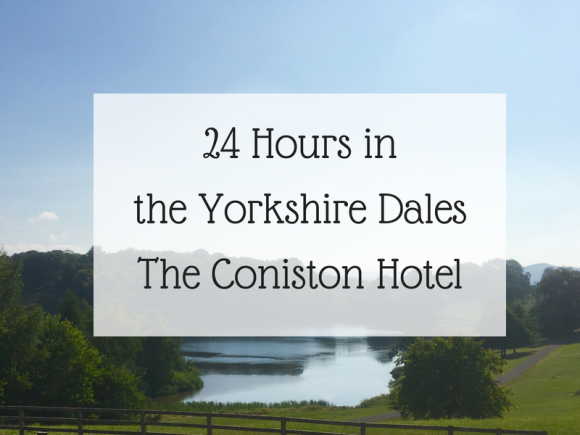 I had been gifted a £200 Buy a Gift voucher, and this was the perfect excuse to make use of it. We both agreed that we wanted somewhere a 'little bit special', had a pool for relaxing in, no more than 2 hours from our home in Cheshire, and to be in a part of the country we had never visited before. The Coniston Hotel and Spa in Skipton ticked all the boxes.
So after waving one child off to Italy at 4am, and the other child packed off on her adventure trip to North Wales a few hours later, it was time to head over to Yorkshire. We broke up the journey by meeting up with my good blogging friend Sarah, and it was lovely to catch up over a coffee.
An hour later and we were stood on the balcony of our luxury room, taking in the breathtaking views all around us. It took all my strength to tear myself away from our room, but we wanted to spend a few hours in the swimming pool. And whilst I would have been happy to have a night away with a decent swimming pool, The Coniston Hotel and Spa offers much more than this.
The Coniston Spa is located in a separate building, just a short walk from the hotel, and was included in the price of our bed and breakfast stay. Towels are freely available, and we had bought our spa robes from the bedroom. We made our way to the indoor spa area where we found a good sized pool, indoor Jacuzzi, 2 saunas, a steam room, relaxation area with magazines, and an ice experience. But outside is where your breath will be taken away.
I doubt if there is a hot tub in the UK with better views than this, and the icing on the cake was that you could order drinks, bill them to your room, and sit in the hot tub enjoying a cold gin and tonic.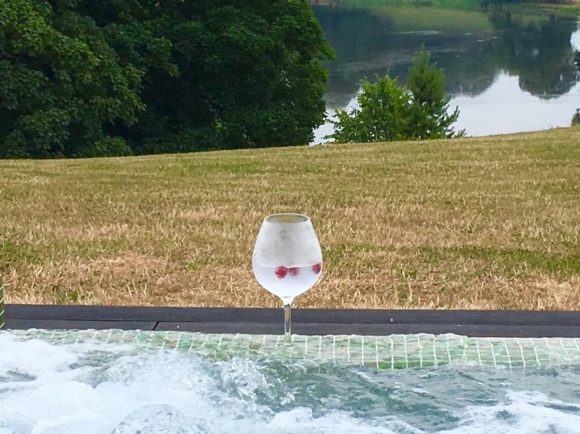 After a few hours it was time to leave the spa, and get ready for dinner. The Coniston has 2 restaurants, and we decided to dine at the more informal Huntsman's Lodge, which offered yet more amazing views of the estate. We went for bread and dips, and sticky sausages to start with, and my husband opted for the Burger, whilst I went for the Lamb for our main courses. The meal ended with pots of tea and coffee being served on the terrace outside, whilst we watched the sun set over the lake.
After a night in one of the most comfortable beds I have ever slept in, we went down for breakfast which was served in the more formal restaurant, McLeod's. There was a good selection of pastries, juices, cereals, fruit and yoghurt, with both myself and the husband opting for a good old Yorkshire breakfast.
All too soon it was time to say goodbye to the Coniston, and we both agreed that we had found somewhere that was not only a 'little bit special', but was a truly outstanding hotel in a breathtaking part of the UK.
You can find more hotel reviews on my UK Travel page.
Thank you to Buy a Gift for gifting me an experience which I chose to use at The Coniston Hotel. All words and opinions are my own.