*Collaborative post*
Praises are being sung for Luvanto luxury vinyl flooring when it comes to the bathroom, with a special mention for its ease in maintaining its waterproof technologies and, above all, its cost effectiveness when it comes to implementing it as the best option.
By eliminating the threat for mould and providing an anti-slip product, people are turning to vinyl flooring, in place of the usual hardwood or stone flooring options that are not ideal for rooms with showers.
Hardwood does look great, it's just not suitable. So, if you want wood floors in your bathroom, opt for luxury vinyl planks or tiles instead.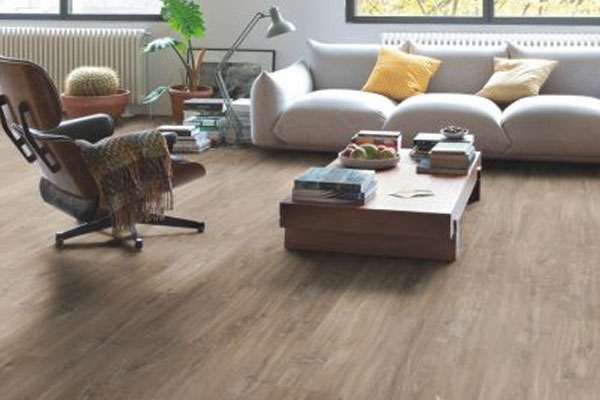 Protect and Serve
Should you decide on  a complete bathroom overhaul, you won't end up scratching vinyl flooring due to its anti scratch technologies, creating a much more durable product. Even if you did cause some damage to a vinyl tile in an extreme circumstance, it is a much cheaper and easier product to replace than a real wooden board.
Its protective properties stretch far beyond simple scratch resistance, also providing anti slip properties so that accidents climbing out of the bath, or opening the shower door will not result in injury or harm to your family.
With its waterproof technologies you are also protected from water leaking through to the underfloor and damaging the ceiling of the room below, a very common problem in older housing where pipes have not been worked on or replaced in decades. This prevents mould growing under the boards and making an even bigger renovation problem.
Vinyl is also moisture resistant, able to withstand changes in temperatures so that the planks or tiles will not raise and become dislodged. It will also not bubble and create an eyesore whenever you walk into the room.
Design 
Luvanto luxury vinyl flooring is available in many different designs and tastes, not just limited to those preferring perfectly replicated wood or stone.
Designs in marble, slate and ceramic can help create mood for the room by matching the design for your bath or shower and tiling. It also perfectly accommodates underfloor heating, so that leaving the bath continues the luxurious warmth and not be greeted with a cold floor.
If you are looking for a solid, stylish and contemporary look to your bathroom whilst not having to fork out a fortune to implement it, Luvanto luxury vinyl flooring provides everything you need.