A few weeks ago, Hywel and I got to spend a rare day together during the week. Buyagift had kindly gifted me a Premium Spa Day voucher, and it was the perfect chance for us to spend some quality time together, unwind and indulge in some treatments and food.
We decided to visit the DoubleTree Hotel in Chester, which is around 20 minutes from where we live. We have experienced the spa there before, but this time we were booked in for treatments and afternoon tea. We were both really looking forward to chilling out in the outdoor hydra therapy pool (Watsu pool), but unfortunately this was closed on the day we visited. The DoubleTree did give us vouchers for a return visit, which we will make use of in a few months.
Our treatments were booked in at 10am, so after receiving our robe and slippers we headed straight up to the pre-treatment room. I was booked in for an Elemis facial, and Hywel was booked in for a full body massage. I last had a facial when we went to Mexico last year, and my skin was certainly crying out for some attention. The facial lasted for around 55 minutes, and the therapist was lovely and made me feel at ease. Afterwards my skin felt amazing, as did I, and I was looking forward to chilling out in the relaxation area.
Unfortunately, there was a lady talking on her mobile phone, which ruined the relaxing atmosphere. We did let staff know, and there are notices advising that the area is a quiet zone, I just wish people would adhere to this.
We gave up trying to relax in there, and we got the lift down to the main spa area. We spent a few hours swimming, trying out the different relaxation rooms, and chilling out by the poolside. We visited mid-week and I was surprised to see how busy the spa area was.
As part of our voucher with Buyagift, we had afternoon tea which was served in the Marco Pierre White restaurant. We had the option of dining in our robes, but we decided to have a shower and get dressed. It's worth noting that if you do decide to go in your robe, the restaurant is through the busy reception, though they do have a seperate area in the restaurant for spa guests.
Afternoon tea was delicious, and the unlimited coffee went down a treat. We had a lovely relaxing few hours in the restaurant, and before too long it was time to leave the DoubleTree bubble and head home.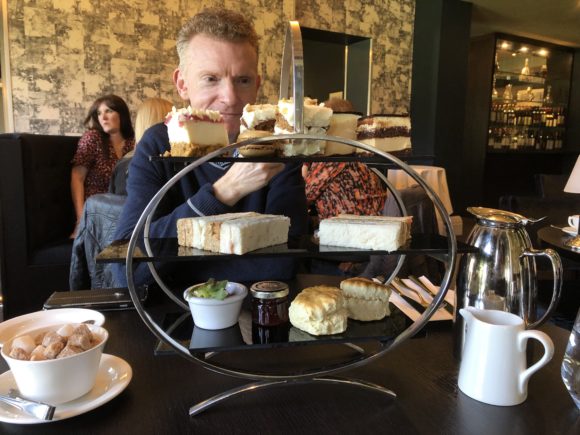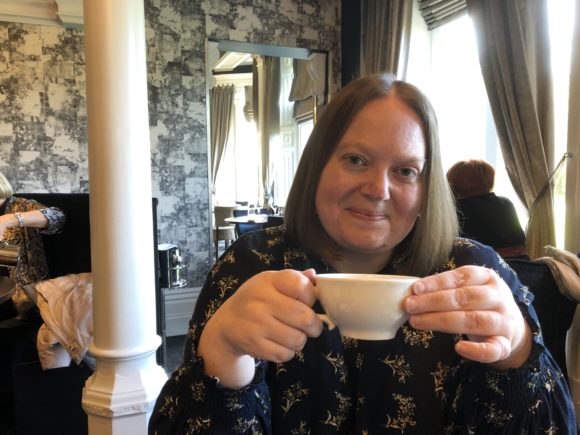 Our spa day was booked through Buyagift who have a huge range of spa days, experiences, restaurant vouchers and much more on their website. Using the voucher and booking the spa day was really easy, and one of the things I love about Buyagift is that they offer free exchanges, and 60 day refunds.
*Thank you to Buyagift who kindly gifted me a spa day voucher*