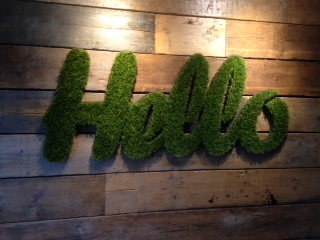 What better way to spend a Sunday evening than going to our local Beefeater for a family meal. We only live a minute away from our local one which is in Preston Brook in Runcorn. It was previously a Table Table, and since it changed to a Beefeater last year we have never been just the 4 of us.
We were booked in for 5pm, and were seated quickly. The Beefeater chain has been around for 40 years, and they specialise in burgers and steaks. Husband and son need no excuse to order a burger, and daughter ordered Mac and Cheese with a side dish of peas and crunchy vegetables. I like the kids meal selection as there is a good choice, and you also get a great Mr Men activity pack which kept daughter happy. I went for the nachos with steak which is a sharing  starter, but had it for my main meal.
The food came quickly but after a few mouthfuls I realised they had not put the steak on my nachos. This however was quickly rectified. All plates were cleared and the kids even had room for dessert.
The Beefeater has great service and food. If you are regulars at the chain, grab a Beefeater card where you can earn points. These can then be swapped for money off vouchers. Our bill came to just over £47.00. I do think this is a little on the pricey side considering we all had soft drinks. But for a special occasion we would return.
I was given £40.00 vouchers from Beefeater towards the cost of my meal. All views and words are my own.