Pesto is one of our favourite restaurants to dine at in Cheshire, and I thought it was about time I shared on the blog my Pesto restaurant review. We tend to visit Pesto Cabbage Hall which is located on the A49 in Tarporley in Cheshire, and the consistently good food and service makes us return time after time.
What food do they serve at Pesto
Pesto is an Italian restaurant where the food is served on small plates, think individual portions of Lasagne, Creamy Pasta and my personal favourite of Arancini.  I love going to restaurants where they serve small dishes, mainly because I'm really indecisive when it comes to choosing. This way we each get to have three choices rather than just one… perfect.
The daytime menu at Pesto
This is the reason we have been dining at Pesto a lot recently, their daytime menu is SUCH good value, and is served from 12pm till 7pm Monday to Friday and 12pm till 4pm on a Saturday (Trafford Center does not offer the daytime menu on a Saturday).
You can choose three dishes from the £9.99, £11.99 or £12.99 menu, or mix and match from both. The daytime menu at Pesto is fantastic, and has many of our Pesto favourites on there such as Lasagne, Arancini and the Bruschetta Funghi. Please note that the daytime menu is not available for parties of 8 or more.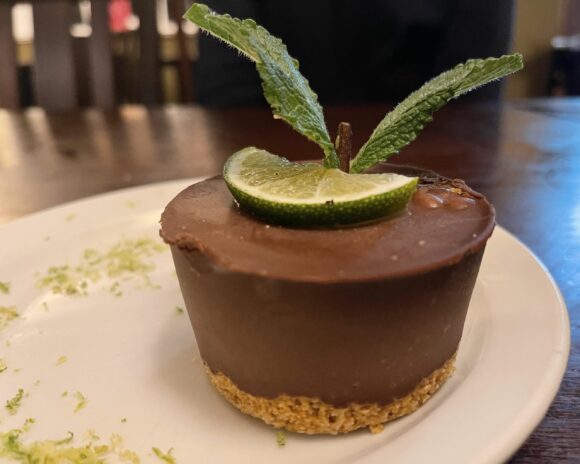 Pesto take away service
Yes they even do a take away service for those evenings where you just want to stay in, but still fancy restaurant quality food. We used this service back in 2021 during lockdown, and it worked really well. You order online, pick a suitable time to collect your food, and turn up. Our food was well packaged, hot and tasted amazing. I'm so glad Pesto kept this service going after lockdown, and we would definitely use it again if we fancied a restaurant meal at home.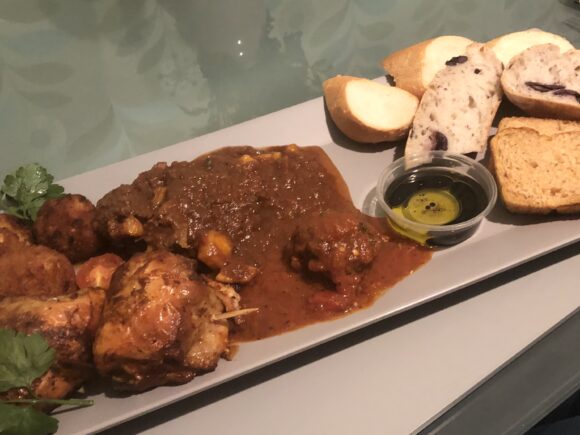 Is Pesto child friendly
We tend to go in the daytime or early evening, and there has always been tables of families at Pesto Cabbage Hall, even on Valentines Day which was nice to see. Pesto do a children's menu for £5.95 which includes a main, drink and a dessert, and for older children (7 years and older) you can choose two dishes, a drink and dessert for £7.95
Is Pesto good for a celebration
Pesto Cabbage Hall was actually our restaurant of choice for our 20th wedding anniversary. Unfortunately, indoor dining wasn't available due to the government restrictions, but we still had a great time celebrating in the outdoor area at Cabbage Hall.
Where can I find other Pesto restaurants
Pesto is based in the North, mainly in rural locations apart from the Trafford Centre. You can find Pesto at Alfreton, Appley Bridge, Bromborough, Chester, Desford, Sutton Coldfield, Trafford Centre, Widnes, Wolvey and of course Tarporley. You can find my review of the Trafford Centre Pesto here.
Pesto at Widnes
I recently dined (January 2023) at Pesto in Widnes, and I was really impressed with the food and service. The Widnes restaurant is much bigger than Cabbage Hall, and considering I visited on a Monday afternoon, the restaurant had a lovely atmosphere.
Here are some of the dishes I ordered from the lunchtime menu, and the amazing Italian cheeseboard for dessert.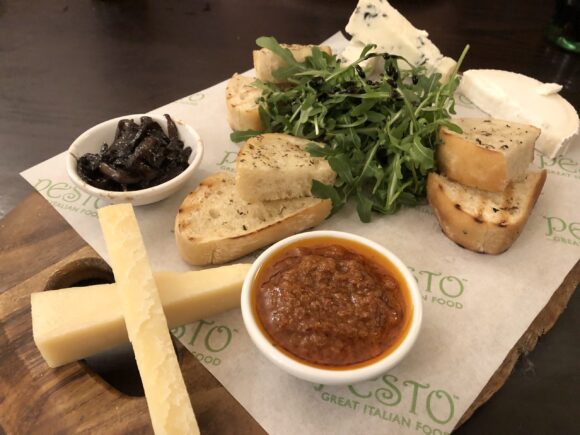 I hope you've found my Pesto restaurant review helpful. If you would like me to add anything further to this blog post, please let me know.