Autumn has well and truly arrived this week, and whilst some of us are sad to say goodbye to the summer, I am a little bit excited for the cosy months ahead. The change in seasons does mean that I need to find new outfits to wear, as for the past few months I have been living in summer dresses.
So when I got the chance to work with Very, I was really excited to choose some new outfits for autumn, and hopefully freshen up my wardrobe. I tend to stick to the same items when it comes to clothing, but I was determined to choose some things that I wouldn't normally wear. Very has a great Plus Size range, and stocks clothes from Boohoo, Yours and Judi Love to name a few.
When I'm not in work I still like to wear smart tops with jeans at the weekend, and I found there is a great selection of shirts and blouses at Very.
A Sunday walk
This is the outfit I chose for going out for a Sunday walk, and I was really impressed with how comfy the whole outfit was. I picked the bag as I thought it was the ideal Autumn colour, and I chose the Gilet as I tend to get too hot when wearing coats. I usually wear jeans at this time of year, but the leggings were really comfortable, and were perfect for going off on our Sunday walk.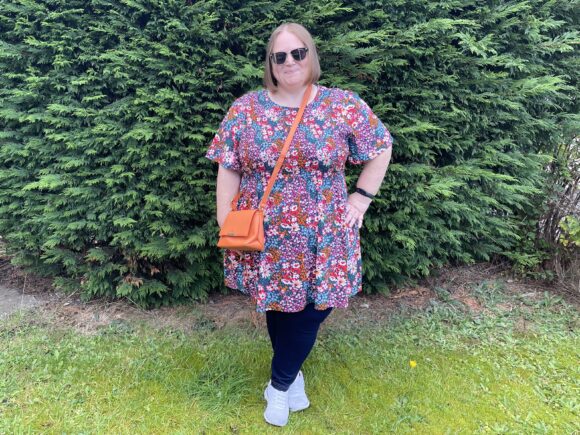 Quilted Gilet – £55
Flower Top – £27
Leggings – £20
Sunglasses – £5
Orange bag – £20
Lunch with friends
I love meeting up with friends for lunch and a good old natter, and I chose this zebra top for a recent afternoon out. It's from the Boohoo range and is great value at only £14. I think it looks great with the orange bag, also from Boohoo.
Dinner with the husband
We often go out for dinner on a Friday night, and this top from Yours at Very is perfect. Beautiful and flowing, it looks great with black trousers or even jeans, and I loved wearing it on our recent trip to Pizza Express. It's great value at £22.
Other items I ordered from Very
I love Skechers trainers and I just know I'll be wearing these all through Autumn and Winter. I have the same pair in white which I have worn all through the summer, including trips to Venice and Disneyland Paris, and they are so comfy. Priced at £62.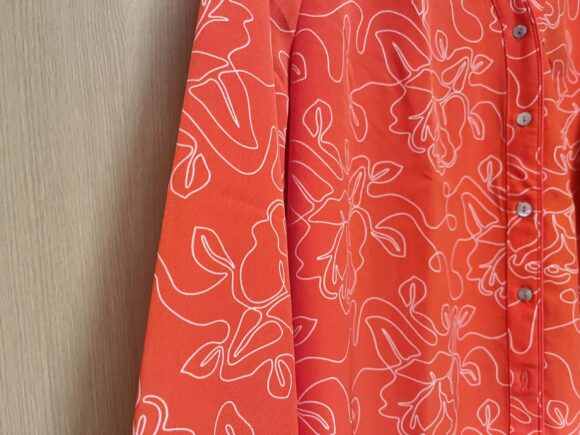 Fig & Basil Orange Swirl Blouse – £30
Orange Sleevless Blouse – £25
I was kindly gifted these items from Very to be included in this blog post. All words and opinions are my own, and I hope I've given you some ideas on how to freshen up your wardrobe this Autumn.