I had all good intentions of joining in with Little Loves last week, but when it came to it I just couldn't engage my brain and write. It has been a challenging few weeks for me, yet I know that everything will work out completely fine in the end. This is why I love Little Loves, focusing on the little things that have made me smile over the past few weeks.
Read
I have read not one, but two books over the past few weeks. I had all good intentions  of reading the Matt Haig book that everybody seems to be reading at the moment. But I started Mad Girl by Bryony Gordon, a story of her happy life with a mixed-up mind. A truthful look at the mental illness she has suffered from since she was a young girl. It's raw, truthful, sad and happy, and Bryony shares her story as a celebration of her life dealing with mental illness.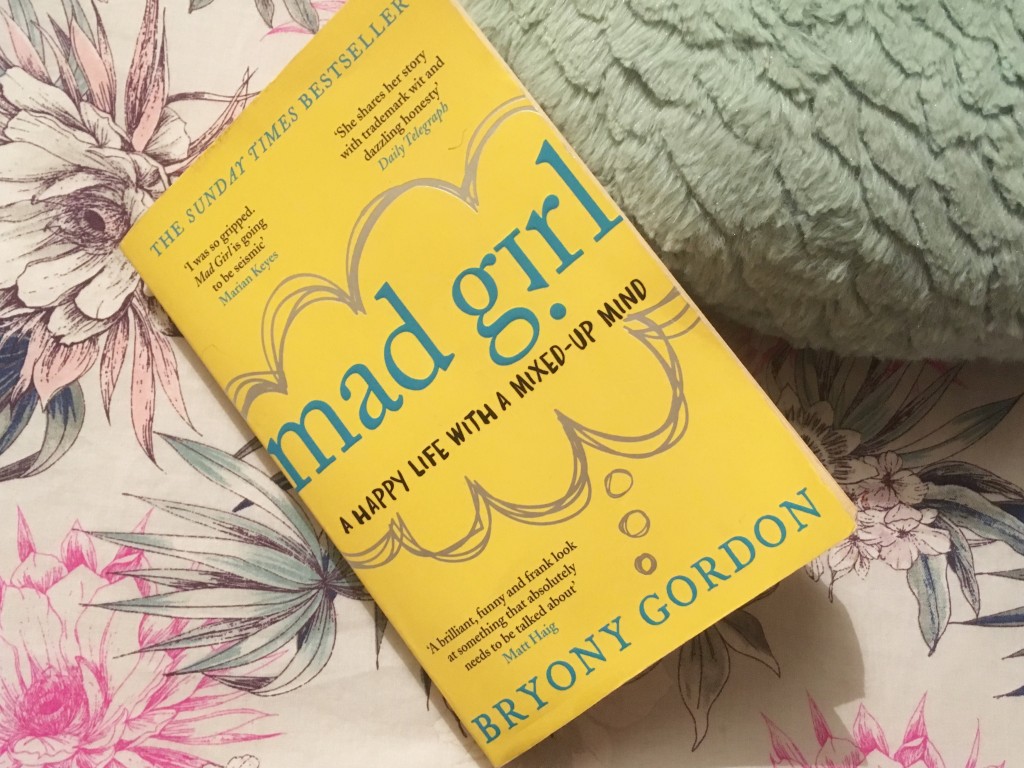 I have also just finished I Found You by Lisa Jewell and OMG what a brilliant read. This is the first book I have read by Lisa Jewell, and it certainly won't be the last. I raced through it in a week (which is good for me), as it was SO gripping, plus the short chapters made it really easy to pick up in between doing the tea/sorting washing out/other boring jobs.
Watched
Is anyone else watching the Seven Year Switch on Channel 4 ? The idea behind the programme is that 4 couples, who are having relationship problems, switch partners in a 2 week therapy session. I am loving all the couples in the show, apart from the drama queen hairdresser who gives me the rage. I'm really interested to see which marriages are going to be saved, and who will go their separate ways. It really is fascinating viewing.
Hubby and I also watched Bad Moms 2 after I got it from the kids for Mother's Day (what were they trying to tell me !!!). Whilst it wasn't as good as the first one, it still has plenty of laughs in it. Oh and of course I indulged in the gin whilst I was watching it. Another Mother's Day present, thanks kids.
Heard
Shrieks of laughter from playing on the Wii.  Our Nintendo Wii blew up about 3 years ago, and we finally replaced it after much nagging from Katie. And all thanks to eBay, I managed to get a new one for the bargain price of £11 delivered. So 3 years on the teen will ALWAYS win Mario Carts, the husband will whoop loudly when his Wii fit age is 27, and there is nothing like dusting off the Wii fit to realise how unfit you are.
Made
We have 'made' a start on our Easter DIY plans. Of course it's the Easter law and you MUST do some form of DIY over the Easter period. This time it's our bedroom getting a spruce up. It has not been painted in around 14 years (yes we still had a border in there lol), so new paint has been purchased, carpet has been ordered, and I am stalking pinterest for the 'pretty bedroom things'.
Wore
Yep failed again with this section.
And lastly
We are off on a little break to Shrewsbury today for a few nights, and I am really looking forward to getting away. We usually have our amazing Greece holiday at this time of year, but Morgan is in school for most of the Easter holidays, thanks to GCSE revision. So 2 nights in a Premier Inn will have to do. Seriously though, I am really looking forward to spending time with the hubby and kids. Have a great Easter x