I have had a complete break from blogging over the past fortnight, and whilst it has been nice to switch off, I am now itching to get back. If you follow me on instagram you may have noticed we have been in Greece. We returned to Ikos Olivia which is in Halkidiki, the most amazing 5* resort. We were treated like family when we arrived at the hotel, and we spent the week relaxing, eating and sampling the huge cocktail menu they have. The lovely Sarah from Extraordinary Chaos is there at the moment, and I am gutted our holidays did not cross over.
Read
Of course it's the holiday law that you have to buy at least one new book. My book buying was at 4.30am at Manchester airport, where I treated myself to two Lucy Diamond books. I don't think I will find a better location for reading a book than this. Oh and one of those cocktails belonged to my husband, incase you were wondering why I had two.
Watched
The wonderful staff making me far too many cocktails. My favourite was a Pina Colada, and believe me I had waited a whole year to sit in the sun and sip one. And I am pretty sure it counts towards your 5 a day as it contains fruit!
Seeing as though we have not really been at home for the past fortnight, I am going to have to go with 'making dinner reservations'. There are 4 restaurants onsite which require reservations in the evening, and we dined in the Asian restaurant twice, Italian twice, and then the Greek and French restaurants. The food at Ikos is truly out of this world, with Michelin inspired menus and over 300 wines to choose from. Sadly I don't drink wine, but I made up for it with champagne, Prosecco and cocktails which are all included.
Heard
Is there a better feeling than hearing lots of chatter and laughter. As the kids are getting older, our family holidays are even more precious now. In a few years time we may lose the teen to holidays with his mates, or simply choosing to stay at home. During our time at Ikos, whether it was seeing the teen and his dad chatting about football, or Katie having fun in the pool, I know I will treasure these moments.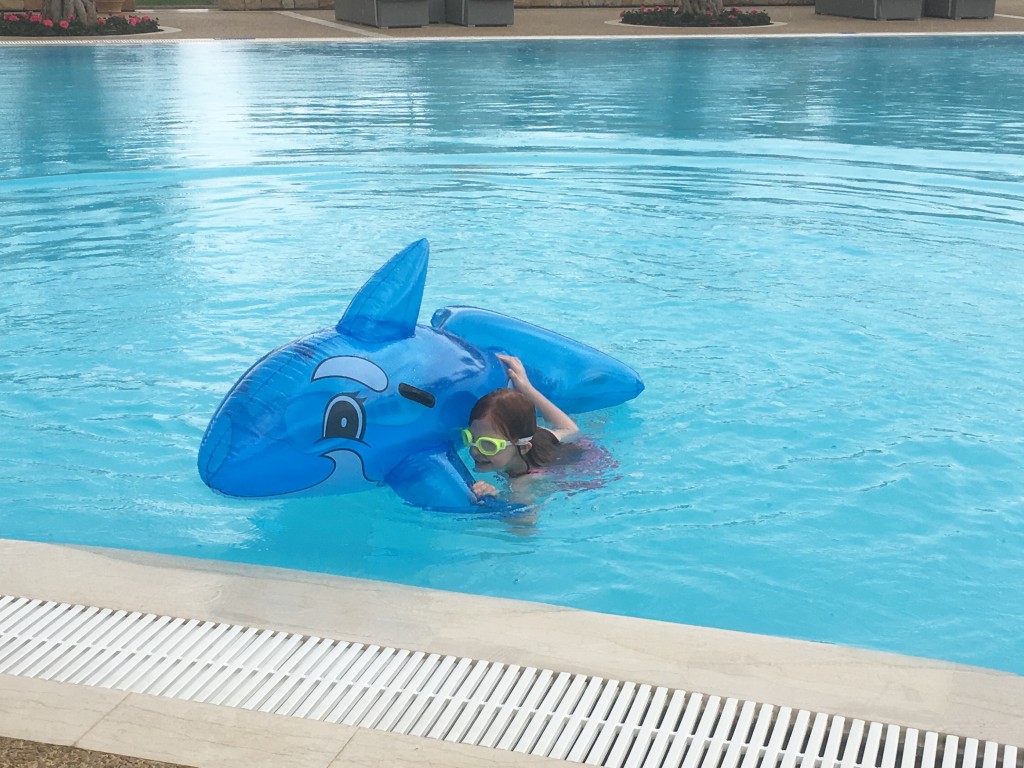 Wore
Ok we might not have had the warmest of weather in Greece, but that wasn't going to stop me from wearing summer dresses and sandals. I loved that we all got dressed up for dinner each evening, and really made a night of it. I love that my 11 year old can strike a pose far better than I can.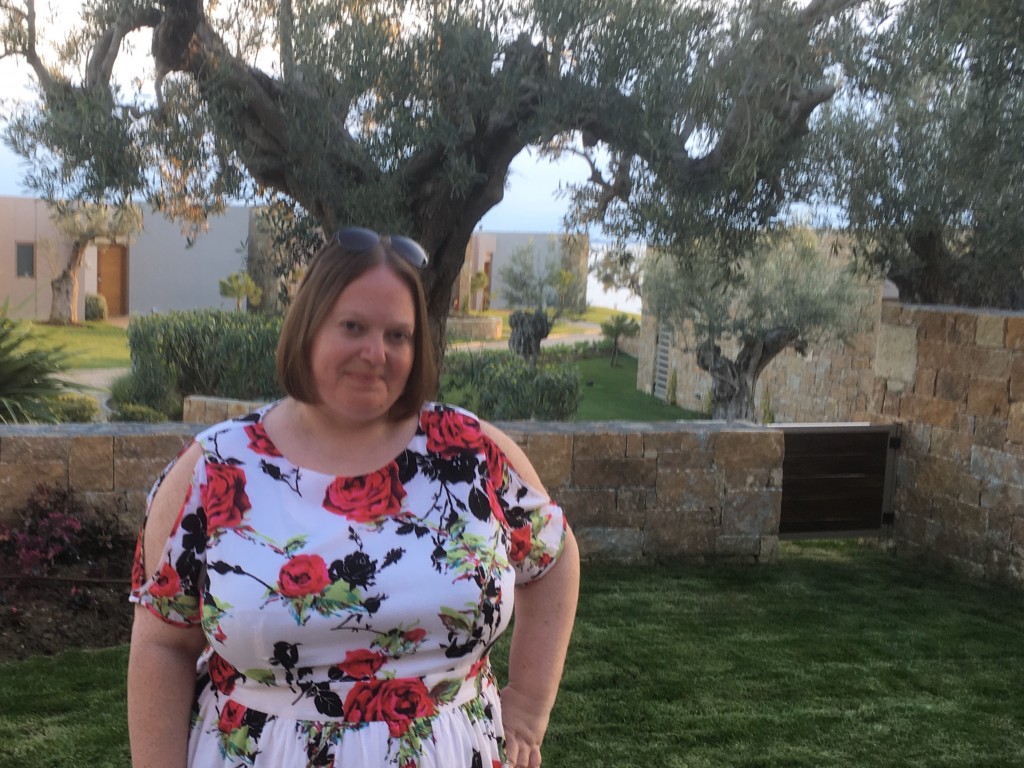 And lastly
I hope everybody has a wonderful Easter weekend. We plan on tidying the garden, and no doubt squeezing in some bank holiday DIY. Oh and hopefully I can catch up on the holiday washing. What plans do you have ?