A few weeks ago I was browsing through Facebook and something caught my eye….. The Virgin Train Sale. In less than 20 minutes I had booked and paid for our next adventure, all whilst my husband had been at the gym. He often jokes that he should never leave me alone with the laptop and the credit card, and that evening was no exception. But how could he complain when we had a trip to Edinburgh to look forward to.
Edinburgh had been on my travel list for ages, and last Friday we had a very early train to catch at 7.30am. Oh and incase you were wondering, teenagers are little rays of sunshine when you wake them at 6am. Anyway, grumpiness aside it was a pleasant trip up to Scotland, and we arrived in Edinburgh at 10.20am. Our first stop was the Premier Inn which was located just off the Royal Mile, and a 5 minute walk from Waverley Station. After dropping our suitcase off we were ready to explore.
The Royal Mile and Edinburgh Castle
First stop was the Royal Mile which runs from Holyrood House to the castle. We joined the throngs of tourists and strolled along towards the castle, taking in the sights and history as we went. The castle area was extremely busy, with an hour queue just to buy a ticket. If you are looking at visiting I would go as early as you can to avoid the queues. We skipped the castle and decided to have lunch in a little café just off the Royal Mile. Katie surprised us all and went for a haggis and cheese toastie.
National Museum of Scotland
After lunch we strolled towards the National Museum of Scotland which is amazingly free to enter (though of course all donations are gratefully received). The first thing that will no doubt wow you is the sheer scale of the lobby area. It is seriously impressive and reminded me of the Grand Floridian Hotel in Disneyworld, Orlando. The museum takes you on a journey into the natural world, science and technology, design and fashion, and of course a look at Scottish history.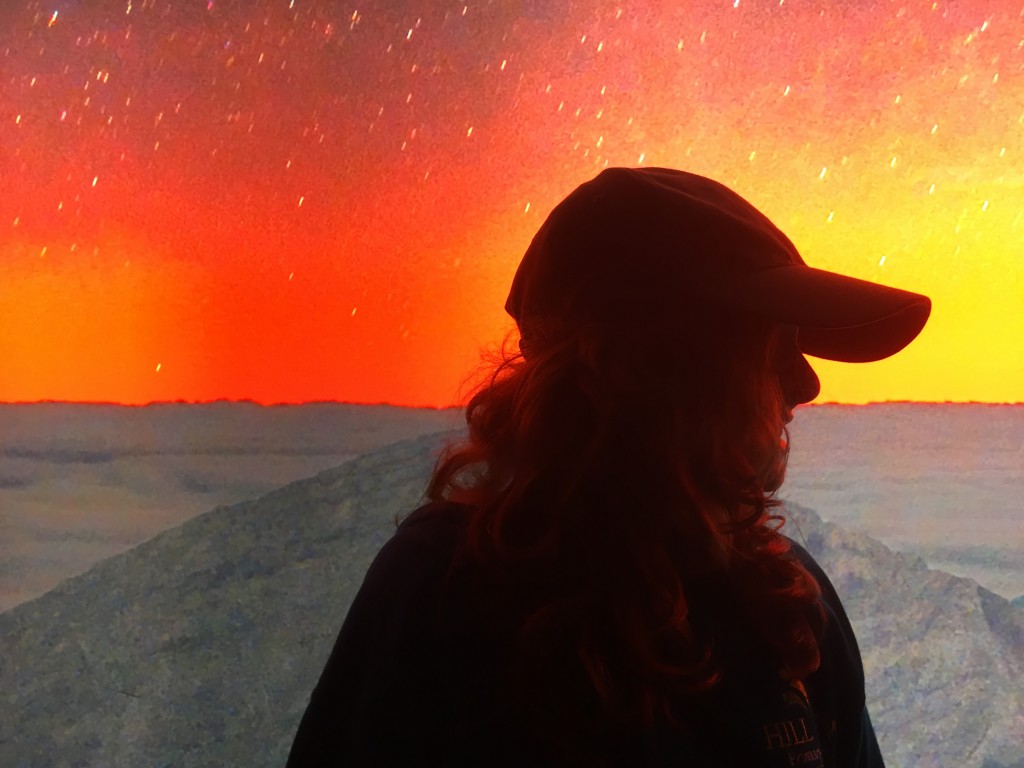 A wander around Grassmarket
Where history meets colour.  Grassmarket is an area where you can find pretty independent shops, history, markets, or just watch the world go by in one of the many eating places along the way. And of course trying on a Scottish hat is a must.
Shopping in Edinburgh
Having older kids there is no getting away from the fact that they WILL want to shop when we go away. You will find the majority of shops around Princess Street in the city centre. And of course I had to spend, what seemed like several hours, browsing around the many floors of Edinburgh Primark.
Hard Rock Café
After seeking advice from my best friend, we decided on booking Hard Rock Café for the Friday evening. This was our first time dining at the Hard Rock, and it certainly didn't disappoint. It had everything we look for when eating out. A lively and buzzing atmosphere, somewhere a little different, and of course a good variety of burgers to keep the teen happy.
Camera Obscura
The following morning after devouring a Premier Inn all you can eat breakfast, we headed to Camera Obscura on the Royal Mile.  6 floors of interesting exhibits, illusions and lots of hands on activities you can try. We really enjoyed Camera Obscura and spent about 2 hours inside, though you do get your hand stamped so you can come and go throughout the day. It cost us £52 which I thought was a little on the expensive side.
The Scot Monument
When I first saw the Scot Monument I didn't actually think you could go inside. never mind climb the 287 steps to the top. But the boys paid the £5 admission charge and managed to climb to the very top of the monument. And of course it was worth it for the beautiful views over Edinburgh.
After taking Katie on the Edinburgh Big Wheel, it was time to collect our luggage and head back to the station. It had been a wonderful and fun packed weekend, and my feet were ready to fall off. We travelled back first class and I must admit it was lovely to be sat in a near empty carriage, being served tea and coffee. And who doesn't love a snack box. Edinburgh you were wonderful.
We paid for our trip and the hotel was £91 (Premier Inn Royal Mile) and £96 return for the train. The train was an absolute bargain as we travelled back first class, and my tip is to look out for the Virgin Sale which happens throughout the year.
If you want more inspiration for your next trip to Edinburgh, The Crazy Tourist has written about the 25 best things to do in the city. Proving that you really need more than 36 hours to explore Edinburgh. I can't wait to return to the city in 2019.