Bradley Hall Rural Escapes has been on my 'Travel List' for a few years now, and during the summer I finally got there. Set on a working farm in Malpas in Cheshire, there are 5 luxurious adults only glamping pods with amazing countryside views. If you are looking for somewhere to escape to for a few days, then Bradley Hall is the perfect place.
The adults only glamping pods at Bradley Hall
Over the years we have stayed in a few glamping pods, and the pods at Bradley Hall are definitely the best equipped AND the most luxurious. With a proper bed and bedding, towels, toileteries, a welcome pack which includes fresh milk and freshly baked scones, microwave, fridge, and even a coffee machine, you really can pack light for a few days away.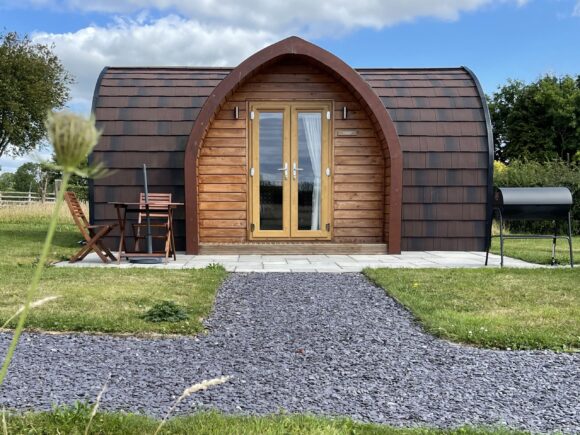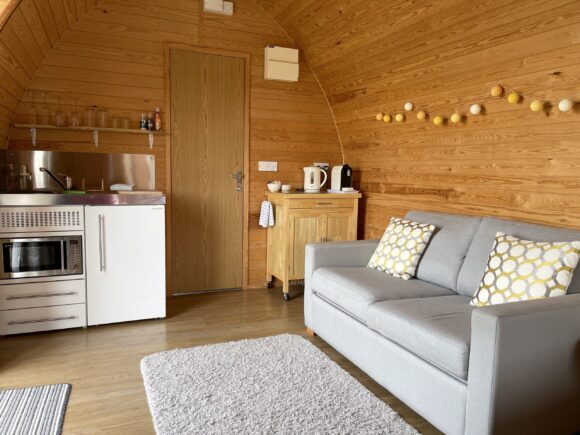 I was really impressed with how spacious our pod was, and the sofa was in the perfect position to take in the amazing views of the countryside. Outside your pod is your own BBQ and a wooden bistro set, and you can purchase BBQ coals from the site for £3.
And no trudging across a field in the morning to use the toilet or have a shower, as you have your own heated en-suite with a great powerful shower, with towels and toileteries included.
Where to eat near Bradley Hall
On our first night we decided to head out and find somewhere to eat. We stopped off at a nearby pub, but sadly that was closed on a Monday. We ended up at the Indian restaurant in the village (Forts of India), and we had a great evening there. The food was amazing, and despite it being a Monday evening, the restaurant had a great atmosphere.
Not far from Bradley Hall is the Lockside Cafe, and as the name suggets is a place where you can stop for food and drink, all whilst watching the boats navigate the locks of the Shropshire Union canel. We didn't have anything to eat, but all the food coming out looked delicious, and sitting outside was the perfect place to watch the barges go past.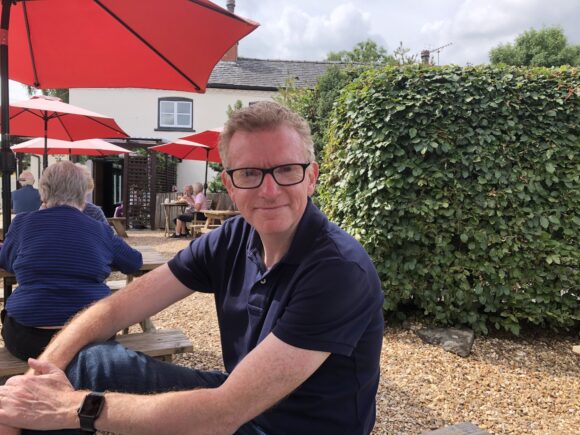 Whitchurch is around 10 minutes drive away from Bradley Hall, where you can find plenty of eating places, including Benjamin's Deli and Cafe. We stopped there and enjoyed a fantastic lunch, as well as picking up a few products from their amazing deli.
What to do near Bradley Hall
We mainly went to Bradley Hall to chill out after a busy July, but we did venture into Whitchurch one day. Whitchuch is a lovely market town which has a good mixture of high street and independant shops. Definitely worth a visit if you are staying at Bradley Hall.
On the way home we decided to stop off at Alderford Lake. It looked a great place as there were plenty of watersport activities you could take part in. We opted for the more sedate activity of checking out their amazing milkshakes and watching the world go by.
Other places to visit nearby are
Cholmondeley Castle and Gardens
Bolesworth Castle
Chester
Shrewsbury
How much is it to stay at Bradley Hall
There is a 2 night minimum stay in the adults only glamping pods, and we paid £190 for 2 nights in July. For the quality of the pod I think this is fantastic value, and we will definitely be back. As the pods are all heated they are open all year round, and I can imagine they would be lovely and cosy during the winter.
As well as the pods there are a few adult only touring pitches, and more information can be found on the Bradley Hall website.