*AD – Guest Post*
UK breaks are the perfect way to spend time with family. From start to finish, you and your family will be able to explore new places, try local delicacies, and discover new passions. If this sounds like your perfect holiday, but you're not entirely sure where to go – then this blog post is for you.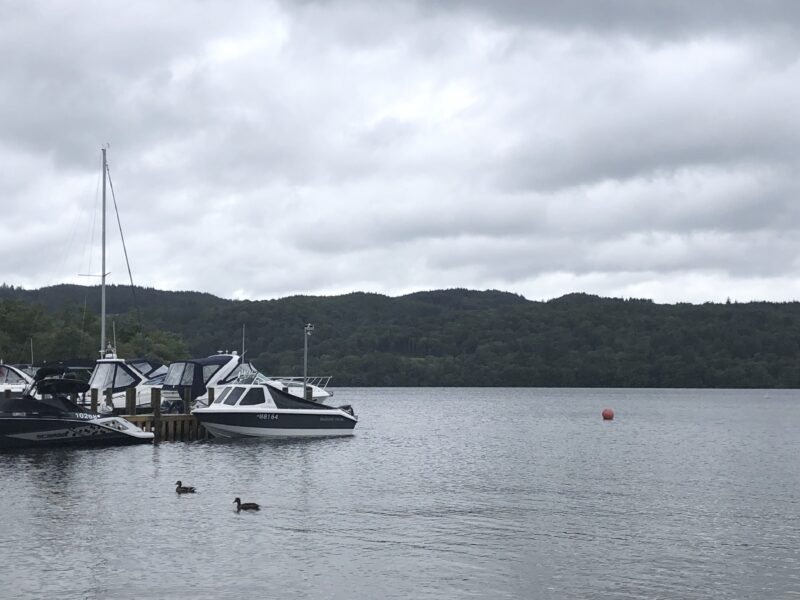 Dalby Forest, England
Dalby Forest is in Yorkshire – just north of the seaside town of Scarborough. It is home to a wide variety of flora and fauna, and the forest is also a designated Dark Sky Discovery Site. This means that at night, you and your family will have the chance to see the Milky Way from the Dalby Observatory Site. In the day there are a plethora of activities to keep children of all ages entertained. Within the forest there are 12 walking trails, 6 cycling trails, 4 running trails (for teens and adults), and a Go Ape centre. This makes it the perfect destination for families who enjoy active holidays.
Whilst it is possible to camp in Dalby Forest or stay in a campervan, the Dalby Shepherds Cabins are the perfect choice for a small family. These hand-built cabins are cosy, warm and charming – making them the ideal retreat following a day of adventures.
If you have decided to go camping in a campervan but do not have your own, you can look for reputable motorhome and campervan dealers who will help you with the choice according to your needs.
Durdle Door Beach, England 
Durdle Door Beach is a Dorset beach on the Jurassic Coast (UNESCO World Heritage Site), and it is one of the most photographed beaches in the UK – not just because of its beauty, but because of the natural limestone arch which has been formed by the erosion.
Should you visit Dorset for a family holiday, we also recommend a visit to Lulworth Cove. The Cove is just 10 minutes away from Durdle Door by car, and 30 minutes away by foot. With a gently sloping pebble beach, this is a sheltered and safe place for children to swim. At either end of the beach, children can rockpool for crabs and clams.
Snowdonia, Wales
Snowdonia in North Wales is a popular destination for families in the North West of England. A family holiday in Snowdonia is ideal for active children who love to spend time outdoors. From mountain walks and high wires to kayaking and white water rafting, you and your kids will be spoilt for choice!
For older children, we highly recommend climbing Mount Snowdon. It is the highest mountain in Wales and England, and there are several paths to the summit, with Llanberis Path being the most popular. It is the easiest path of them all which makes it the best choice for families. The total distance is 9 miles (up and down), and in total the round trip takes approximately 6 hours. Don't forget to check the weather forecast before setting off!
Mablethorpe, England 
Mablethrope in Lincolnshire is a picturesque seaside resort north of Skegness. As Mablethorpe can only be reached by car, it is a lot quieter than many of the other seaside towns in the UK, like Blackpool and Brighton. This makes it a popular choice for families with young children. In this traditional seaside town you can expect delicious fish and chips, colourful beach huts, and donkey rides for kids. For an added treat, it's possible to take the land train to the Seal Sanctuary, which is a must-see when visiting, especially if your children love animals! There are a number of nice family homes and B&Bs in the area. Also, a series of campsites are in very close proximity to the beach.
London, England
For a luxury holiday in the UK, the capital cannot be beaten. For many parents a family holiday to London might seem like hell. However, there are lots of ways to make a city break in London enjoyable with children. The first thing that we recommend is booking a hotel in a central location, to reduce the amount of time spent on the Underground and buses. The second thing that we recommend is having a clear plan for each day. Planning in advance is key because it will ensure that you don't try to cram in too much into each day.
London may seem expensive but there are also lots of deals in the summer for families. Historically, every August Official London Theatre has offered children under the age of 16 free theatre tickets providing they are accompanied by an adult. London is also home to several free museums such as the Natural History Museum and National Maritime Museum.
Cairngorms National Park, Scotland
Are you after the ultimate family holiday in Scotland's great outdoors? Then look no further than Cairngorms National Park. Cairngorms National park is the largest park in the UK, and is situated in the heart of the Scottish Highlands. This glorious destination is renowned for its mountains, forests and rivers. Use Aviemore in the Cairngorms National Park as a base for your holiday, to ensure that you will have a range of accommodation options and be within easy reach of all amenities nearby. Some of the most popular attractions near Aviemore include the Highland Wildlife Park, RSPB Loch Garten Osprey Centre and Rothiemurchus, so you will never run out of things to do.
Lake District, England
The Lake District is home to some of the most beautiful scenery in the UK. But not many people know that the Lake District is actually a National Park. It was granted this status in 1951. If you're planning a holiday to the Lake District we highly recommend Brockhole on Windermere. Here, you will find a variety of outdoor activities, an adventure playground, and water sports. We believe that the best days are spent on the water, so why not hire a boat on the lake for a day of fun? Sit on top kayaks & paddleboards start from £17.50. Rowing boats and open canoes start from £22.50, whilst motor boats start from £30. On land, children will be able to try their hand at arts and crafts, give minigolf their best shot, and jump of joy in the treetop nets.