*Collaborative post*
For many parents, the idea of taking some time to sit back and relax could be one that seems like an unrealistic dream, but it doesn't have to be. With a family holiday you can not only relax, but also bond with your family better, especially if it's your first time.
You'll need to know how to make your first family holiday amazing to do this, though. Thankfully, that doesn't have to be too complicated. All you'd really need is to follow a few tips and tricks.
If you've already been on a holiday before, even without your kids, you will probably know many of them. A few family-specific options will help with this though. It's worth diving into five of the top tips to make your first family holiday an amazing one.
Reasons to go on a family holiday
Before diving into how you can make your first family holiday amazing, it's worth taking a look at why you should go on one. It offers a host of benefits, with the chance to relax and get some sun with your family, just being the tip of the iceberg. Some of the more notable benefits include:
It's a great bonding experience –

Going on a family holiday is great for bonding with your kids. It breaks up the routine and lets you enjoy yourself with them. Taking yourself away from life's daily distractions lets you focus on each other, letting you get even closer as a family.

They let you make memories –

Speaking of bonding, you could make some amazing memories with your family. All of you will look back on these fondly.

Holidays can be educational –

Bringing your kids on holiday shows them there's more to the world than what they see every day, making it more educational for them.
There is no reason not to take a trip with your family, but it can seem like a daunting and complicated process. It doesn't need to be. Once you know how to make your first family holiday amazing, it'll be an enjoyable and stress-free experience.
How to make your first family holiday amazing: 5 Top Tips
1. Pick somewhere everyone will love
Just because you want to go somewhere specific for your family holiday doesn't mean it's where everyone else wants to go. Make sure you pick a destination that everyone' will love. Get your partner and kids involved in the decision, and you shouldn't have a problem picking somewhere to go.
Have specific options in mind, and let your kids choose from them to make the process go much smoother. You'll have a destination in no time, and everyone will be more invested in the holiday.
2. Choose the right accommodation
From hotels in Aberystwyth to villas in Spain, there are quite a few places you can stay when you're on holiday. Make sure you pick the right one for your family. You can narrow these down once you know exactly where you're going.
Focus on ones that are as family friendly as possible, and you and your family shouldn't have a problem enjoying the trip. While this takes a little effort to figure out, it'll be more than worth it once you're on holiday.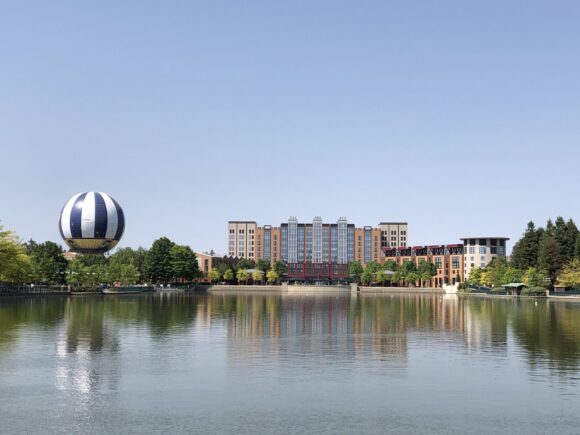 3. Make sure you pack a camera
As mentioned above, memories are one of the more notable reasons why you should go on a family holiday. Bring a camera with you so you have a tangible way of remembering the trip. If your children are quite young, then this can be a great way to help take a trip down memory lane in the future.
Since your smartphone likely has one of these already, you shouldn't have a problem with this. Just make sure to actually take photos when you're there. You'll have a much better way to remember the holiday and look back fondly on it.
4. Plan out the airport experience
The airport experience isn't exactly a pleasant one, even at the best of times. When you're travelling with young kids, it can get even more stressful. To minimise this, plan things out as much as possible. Give yourself plenty of time to get there, and make sure you have adequate transport.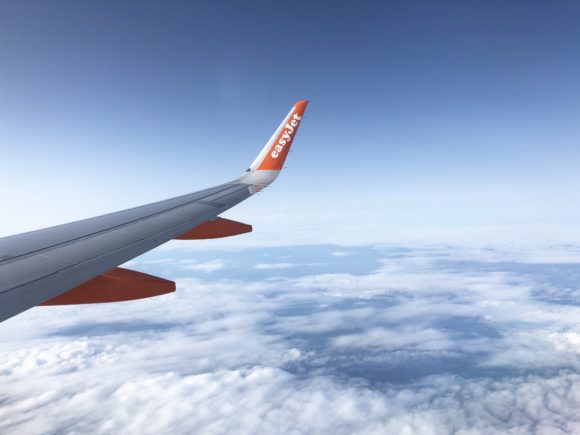 While this could mean putting some extra effort into the planning process, it's more than worth it to save yourself from the stress. Your kids shouldn't have a problem getting through it without feeling overwhelmed. It's more than worth focusing on making the airport experience stress-free just for that reason alone.
5. Bring your essentials with you
While you can find most of your daily essentials on your vacation, you shouldn't bank on this. There could be a few things you mightn't be able to find. If you're travelling quite a distance away, then you'll be less and less likely to find some of these. It's worth making sure you have the essentials with you.
Even baby milk should be thought of, especially if you have self-prepared baby milk. Make sure you have enough of the essentials with you to last the entire holiday, no matter how long you're there for.
How to make your first family holiday amazing: Wrapping Up
Going on your first family holiday can seem like it'll be complicated, even if you've been on a trip before without your kids. You don't need to struggle with this, and figuring out how to make your first family holiday amazing can be relatively simple. All it needs is a few tips and tricks.
You could already know a few of these from being on holidays in the past. It's worth using a few other tips on top of this. Planning out the airport experience, choosing the right accommodation, and making sure you bring a camera – among other family holiday tips – make sure you'll enjoy the experience.