I thought it was about time I did a Little Loves catch up, as I have really missed writing about what we have been up to. If you didn't already know, we have just returned from our Greek holiday to Ikos Olivia in Halkidiki. This was our third visit to Ikos Olivia, and was every bit as amazing as our first visit back in 2016.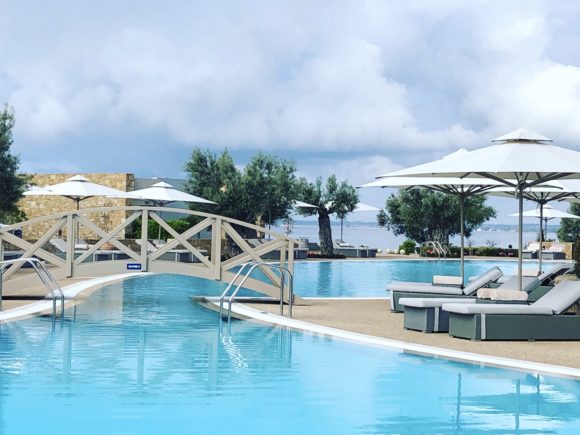 Read
Since January I have been managing to read two books a month, mainly psychological thrillers which I am loving at the moment. I have just finished 29 Seconds by T.M. Logan, which is the second book I have read by this author.
I also read I Let You Go by Clare Mackintosh on holiday, and this was another great read. I need to look out for her other books, as I believe they are just as good as this one.
Watched
My husband got me the This Life box set for my birthday back in January, and we have just finished watching it. If you are lucky to still be in your thirties, or even twenties, you probably won't have even heard of This Life. But before we knew about Rick Grimes in the Walking Dead, and James Norrington in the Pirates of the Caribbean, these fine actors made a name for themselves in the nineties cult TV Show, This Life.
Watching it took me right back to 1996, a time before kids, a husband, and watching television where the characters swopped mobile phones for cigarettes. There was ALOT of smoking in This Life. If you can remember it when it first aired in 1996, I can highly recommend watching it, and immersing yourself back into the mid-nineties.
Heard
Lots and lots of weather related talk over the bank holiday weekend. It was so nice to come back from holiday, and actually stay in our summer clothes for once. Whilst we had very few plans for the Easter weekend, it ended up being a lovely 4 days. We ticked off some garden maintenance as we painted the decking, and emptied and then re-filled the hot tub. We enjoyed a very summery afternoon in Chester with friends, and also the husband and I managed a few afternoons sitting in a local beer garden, drinking and eating. What a perfect bank holiday weekend.
Made
Lovely memories from our holiday to Ikos Olivia. It has been two years since we were last at the hotel, and we were welcomed back by the management team with open arms. We stayed in a one bedroom bungalow suite which overlooked the deluxe pool, and we spent 7 days swimming, eating, drinking, laughing, and just having the most amazing holiday. We are already planning to return next year, and I can still see us holidaying there in 20 years time.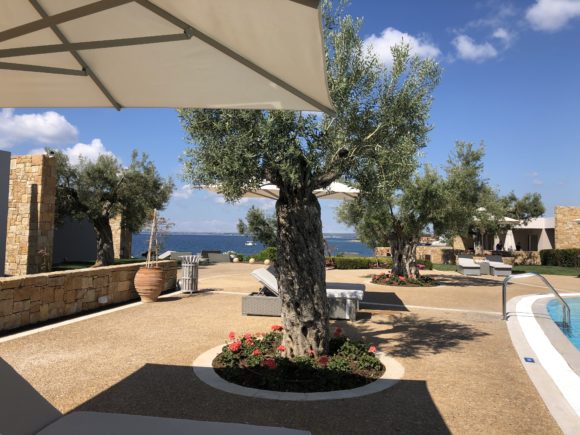 Wore
Lots of summer dresses, and both myself and Katie loved getting ready for the evening whilst we were in Greece. I really stepped out of my comfort zone with some of my dresses, which I also shared over on instagram. In particular, the dress below got so many lovely comments. It was only £18 from Asda, which I thought was great value.
And lastly
We are graced with yet another bank holiday weekend, and an Saturday I am off to Blog On, which is a blogging conference in Manchester. I think it's my 3rd time of going, and I am really looking forward to meeting up with blogging friends, learning new things, and chatting to brands.