About 6 months ago the teen arrived home from school clutching a letter which was promptly handed to me. Now this in itself is extraordinary as school letters often remain crumpled and unloved at the bottom of his school bag. And judging by the hopefulness spreading across his face, it was something he desperately wanted to do.
The letter was from the Geography department about an October trip to Iceland. A beautiful country where he would experience Plate Tectonics and Glaciation, all supporting his learning towards his GCSE Geography exam next year. And yes my husband and myself were very jealous of this amazing opportunity. Because of course it will not just be about learning, but he will also get the chance to relax in one of Iceland's lagoons.
The school has drawn up an amazing itinerary, taking inspiration from the many Reykjavik tours that can be found on the Guide to Iceland website. I am pretty sure they would need more than 4 days to experience everything that Iceland has to offer, but they certainly have a fun packed trip to look forward to.
Glacier Hiking
One of the many highlights of any trip to Iceland has to be Glacier hiking. I am not sure which Glacier they will be visiting, but if this picture is anything to go by they are in for a treat. Imagine hiking across a huge block of ice, surrounded by the beauty that mother nature has created.
Northern Lights
There is obviously no guarantee that he will see the Northern Lights on his trip, but I am keeping everything crossed that he will get to see them. Imagine ticking that off your 'ultimate bucket list' when you are only 15. We have been monitoring an Aurora Service website which gives up to date information on whereabouts in Europe you can catch the Northern Lights. I know some people who have been incredibly lucky to have seen them from the UK.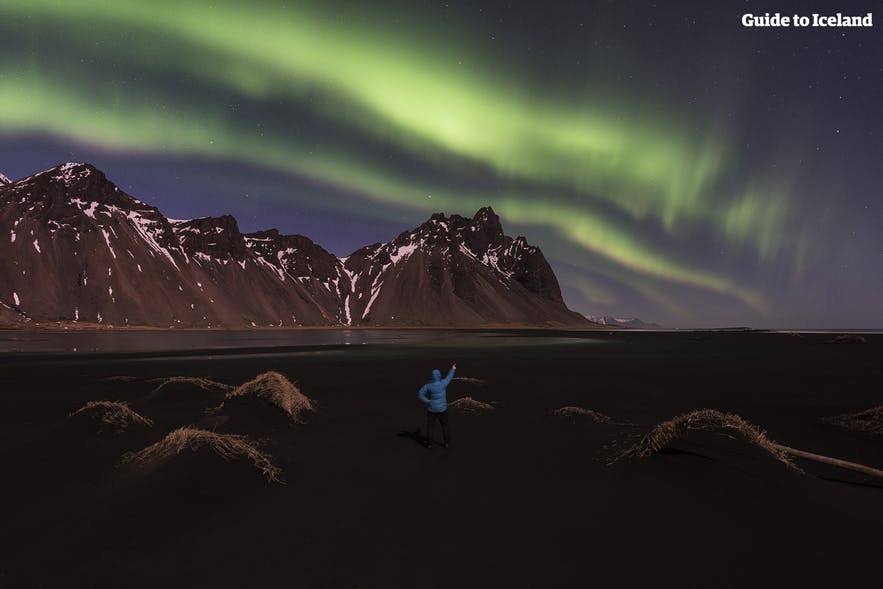 Relax in a Lagoon
There are many lagoons in Iceland, and I am very jealous that my son will get to experience the height of relaxation in one of them. The most well know lagoon is the Blue Lagoon, and hourly bus transfers leave from Reykjavik airport. Just imagine stepping off your plane and just a few hours later relaxing in the warm bubbles of the lagoon. This is definitely on my 'travel bucket list'.
What to pack for your trip to Iceland
I must admit I wouldn't have a clue what to pack for a trip to Iceland. Obviously I know it's going to be cold (around 4 degrees in the day), and the teen WILL have to wear a coat. What is it with teens refusing to wear coats. Thankfully the school has produced a packing list, and there was certainly some items on there I would never have thought about.
Rucksack – suitable for trekking and hiking
Sun protection and sunglasses – even though they are not travelling in the summer, we have been advised to pack them as the sun can make an appearance in October. Plus the teen is a redhead and obviously burns really easily.
Lip Balm and Moisturiser – Not sure if the moisturiser will get used but you never know.
Camera and batteries – Not sure if he wants to take a camera as to be honest his iPhone is fantastic at taking pictures. But one thing he WILL need is a power bank for when he is out and about for the whole day.
Walking Boots – Goes without saying that with all the walking and trekking he will be doing, a pair of hiking boots is a must.
Layered clothing – A mixture of thick and light fleeces and jumpers, plus comfortable trousers.
Outerwear – A good wind and rainproof thick coat is a must, plus rainproof trousers.
Sleepwear – A comfy pair of pyjamas is a must.
Swimming suit and towel – for the lagoon visit. EXCITING
Thankfully they have 15kg luggage allowance which should be plenty for the 3 night stay, plus their hand luggage for the plane. Writing down all the things he needs for the upcoming trip makes me realise that I need to start buying things like a coat, new hiking boots and a few new jumpers. I am all for shopping online, as lets face it teen boys do not shop well, so I think somewhere like Trespass should have all the items we need for the trip.
Accommodation in Iceland
As you would expect from Iceland, the accommodation is just as diverse as the landscape. You can choose luxury in Reykjavik, mountain huts or how about camping. Thankfully for the teen his trip does not include sleeping bags and canvas, but instead they are staying in 2 different types of accommodation. The first is an Icelandic farmhouse, where he will get to experience the Icelandic hospitality and home cooked food.  Then for the 2nd part of the trip he will be staying in a hotel, not dissimilar to a Premier Inn.
I can't believe that in less than 2 months he will be going off on his school trip. He has never been abroad without us, but I know he will be absolutely fine, full of excitement about exploring a new country. Thank goodness that letter didn't stay crumpled up in the bottom of his bag all those months ago.