Last night I was looking at our 'summer list of fun' which has been pinned to the kitchen wall since the start of the summer. Many things have been ticked off such as cinema day, swimming day, and a day of shopping (yes you can tell I live with an 11 year old girl). But one thing that has remained unticked is 'school holiday sleepover'.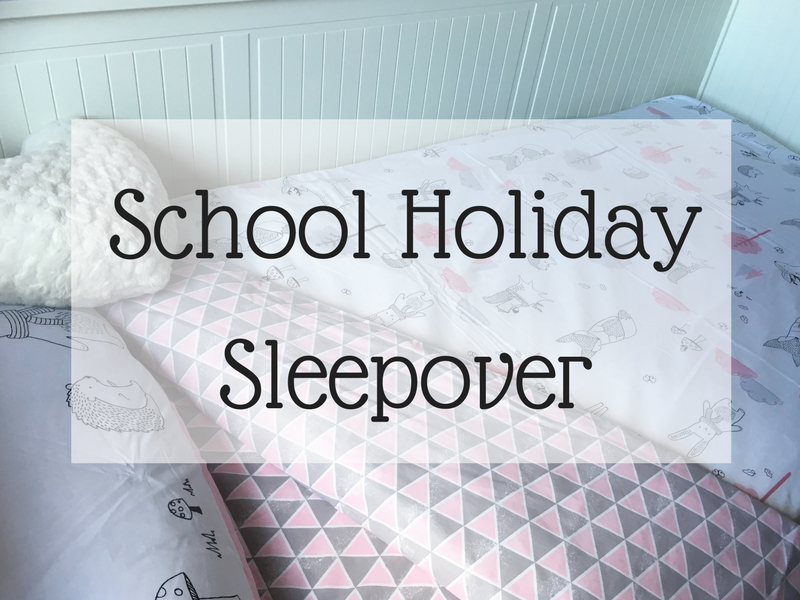 And when you are 11, sleepovers are THE best thing ever. I remember having sleepovers when I was my daughters age, seeing who could stay awake the longest, and having that all important midnight feast. So I am kind of sad that for some reason the school holiday sleepover didn't happen. I think it was a combination of my daughter's friend being away, and when they were back, we were really busy. And now with less than a week to go before school starts, time has just disappeared.
Sleepovers have definitely got easier as the kids have got older. Okay they might not go to sleep when they should do, but as long as they are fairly quiet I don't mind the hushed conversations coming from the bedroom. If you have yet to experience a sleepover, these tips may help you.
Prior to the sleepover, have an idea what an acceptable bedtime is. I have heard some horror stories where children are still up at 4am.
I buy some treats such as popcorn and hot chocolate, and let them watch a DVD in Katie's bedroom about 90 minutes before lights out. It *hopefully* gives them a chance to wind down.
Think about the sleeping arrangements. Katie has an IKEA day bed which pulls out into a double bed which is perfect for sleepovers. Other ideas are childrens trundle beds which are also perfect for sleepovers.
Make sure you know what the child coming for the sleepover likes to eat. There is no point in cooking up a delicious meal only to declare they hate everything on the plate. I always find that chicken nuggets and chips always go down a treat for a sleepover.
And it goes without saying, let them have fun. Okay the word 'sleepover' might strike fear and dread into parents (it did me the first time it was mentioned), but bear in mind that it is only for 1 night.
And the following day I can guarantee that your child will be shattered and begging for an early night. Every cloud has a silver lining.
I had better get planning our October school holiday sleepover before time runs away with us again. Happy sleepovers.
Thank you to Ollie and Leila for sending us some gorgeous bedding for our sleepover