I think I can pinpoint the exact moment I fell in love with Cath Kidston. My friend and I were in a local coffee shop about 2 years ago, doing what we do best, drinking coffee and eating cake.  That day our cakes were served on pretty flowery plates, and our coffee came in a Cath Kidston mug. Right then I wanted my home to be full of Cath Kidston crockery, tea towels, mugs, and of course bags (LOTS of bags). Basically anything I could sneak into my home without the husband noticing too much.
Before long I had purchased my first mug, oh hello my beauty. Husband and children were instructed not to breathe near it, and my god there has been some hairy moments when the teen is stacking the dishwasher. But 2 years on and my first mug is still going strong. Oh and I seem to have now started my own collection of Cath Kidston mugs. Mugs so precious that when we paint the kitchen this weekend, they will have pride of place on their own shelf. How I will gaze at that shelf when I should be cooking the tea.
And to go with the mugs I obviously need plates. Now my plate collection is only standing at 2 at the moment. But these beauties were a bargain at £2.50 each, and came from the Cath Kidston store at Cheshire Oaks. Oh how I am lucky to live only 15 minutes from an outlet store.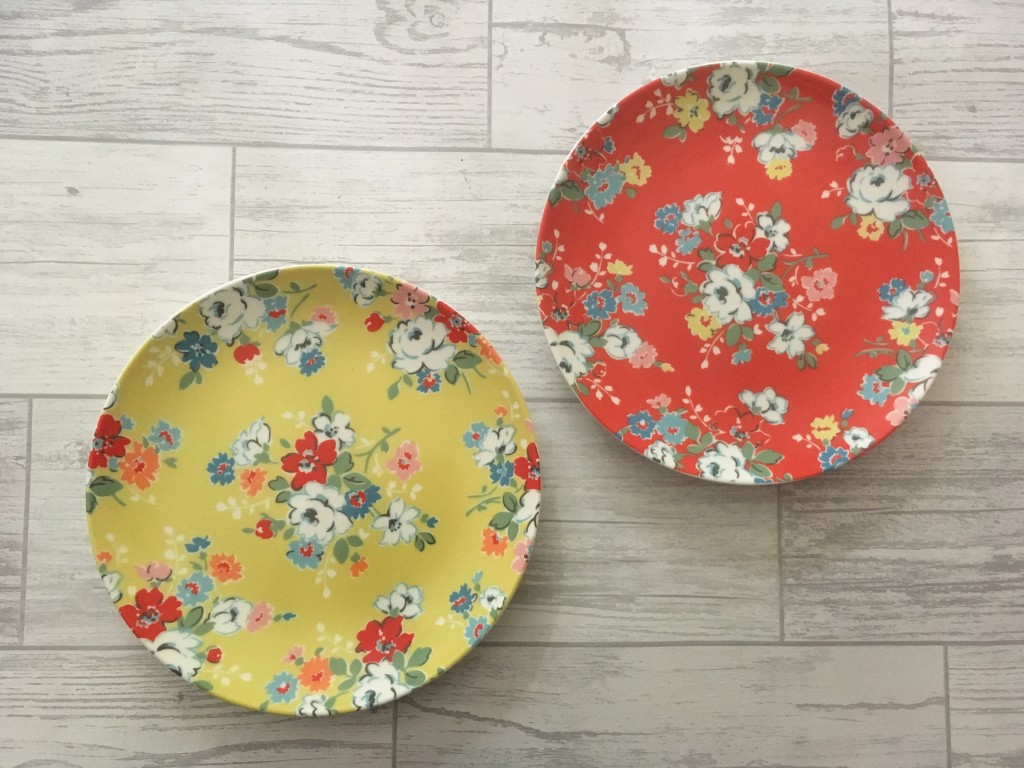 Even last night when we should have been shopping for clothes for the teens upcoming Iceland trip, I managed to escape the menfolk and enjoy some Cath Kidston browsing. However, I can't tell you what I got as they have been put away in the Christmas box.
Even the kids range at Cath Kidston has me hooked. I use their children's bags to keep my toiletries and make up in when I go on holiday.
And now should we talk about bags. My first Cath Kidston bag was purchased at Center Parcs, and I still use it most days. It was half price at £27.50, but I had £25.00 of Center Parcs gift vouchers making it a HUGE £2.50. I have also been lucky to have picked up one of the spotty shopper bags at a car boot sale for £1.50.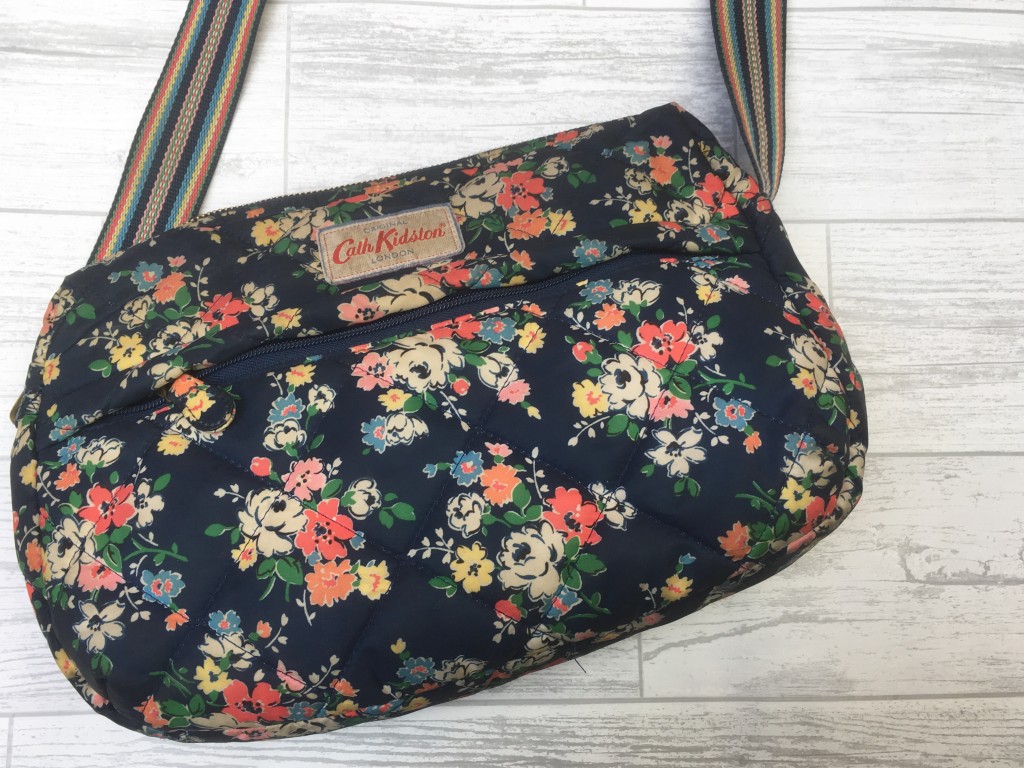 I am also obsessed with looking at Cath Kidston products on their website, Pinterest, and also Lyst have a fantastic range. Some of my favourite items are on Lyst, and I have already made a list of my favourite products below. Well I do need to start hinting to the husband, as Christmas is not too far away.