Just as we have been embracing jumpers and our winter boots, the weather changes and along comes a nice weekend. Well that's what we have been promised so we shall see. Anyway enough about the weather, and here is a little look back at our past fortnight.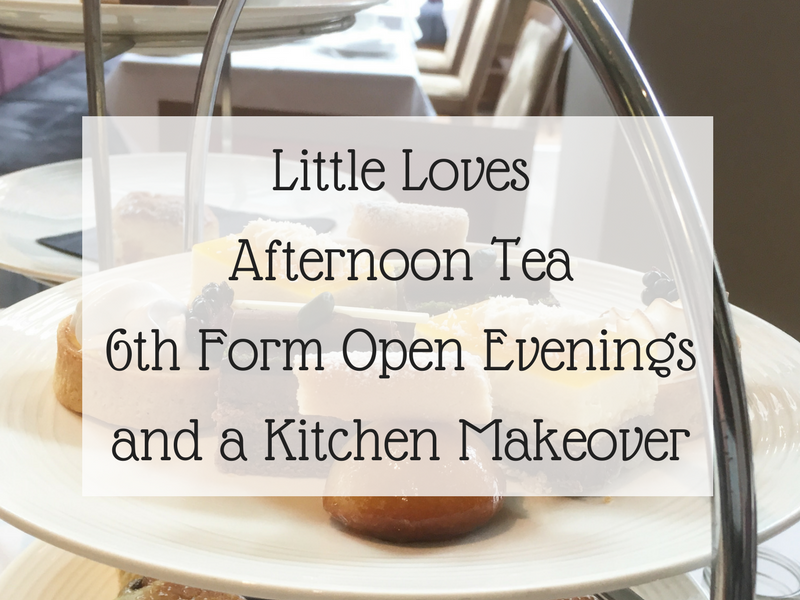 Read
I have barely had time to pick up my book recently. I promise I will get back into reading this week.
Watched
I don't often watch vlogs (apart from when I am being forced to watch Zoella with the 11 year old), but somebody had shared this stunning video of What Alex Did when he visited Haven recently. It's such a beautifully shot video, and I love the music which is now firmly placed on my Spotify playlist.
Heard
The past 2 evenings have been spent with the teen, either in a college or 6th form. I can't believe we are at this stage already, thinking about the next step in his education. Our heads have been filled with A level courses, Btec Courses, College, 6th form….. phew. It's completely new to me as I left school at 16 and started work in a bank. Thankfully the teen has lots of booklets and course guidance to look through over the next few months, and I am sure he will make the right decision.
Made
Last weekend was all about the kitchen, and how we 'made' it all pretty again. It hadn't been painted in 10 years, and was well overdue a spruce up. We decided to go for Chic Shadow which is a shade of grey, and the same colour we have in the playroom which is next to the kitchen. Once it was all painted we went through every cupboard and drawer, and boy did we chuck ALOT of crap out. And the best thing about my new kitchen, my Cath Kidston shelf of beauty.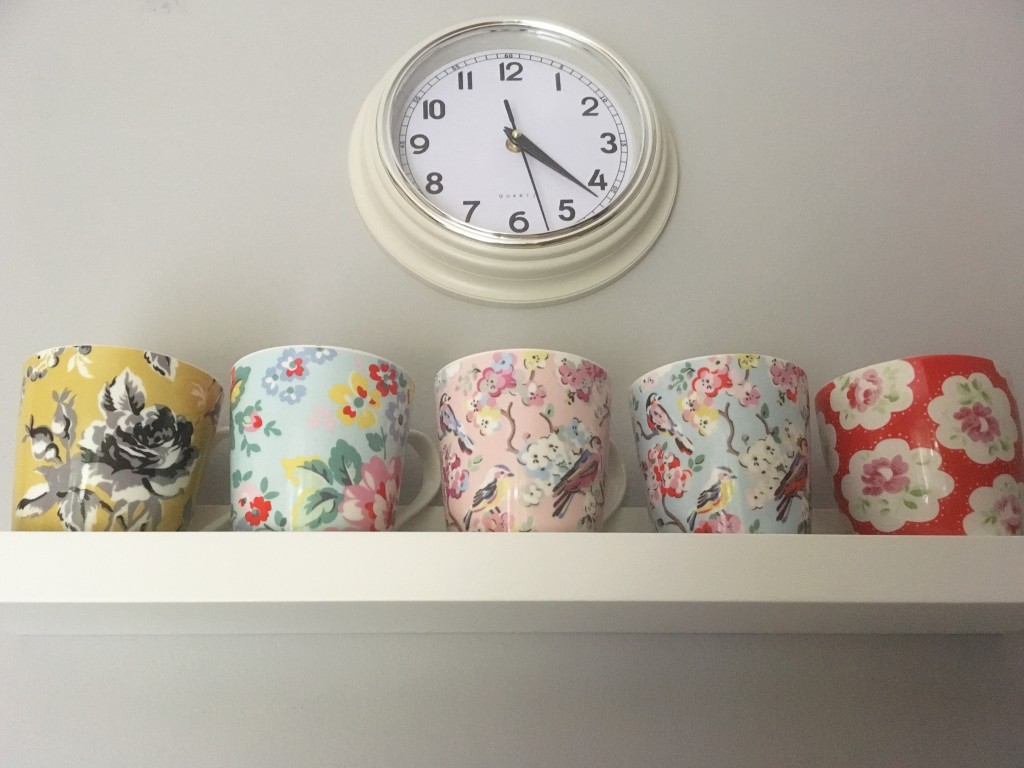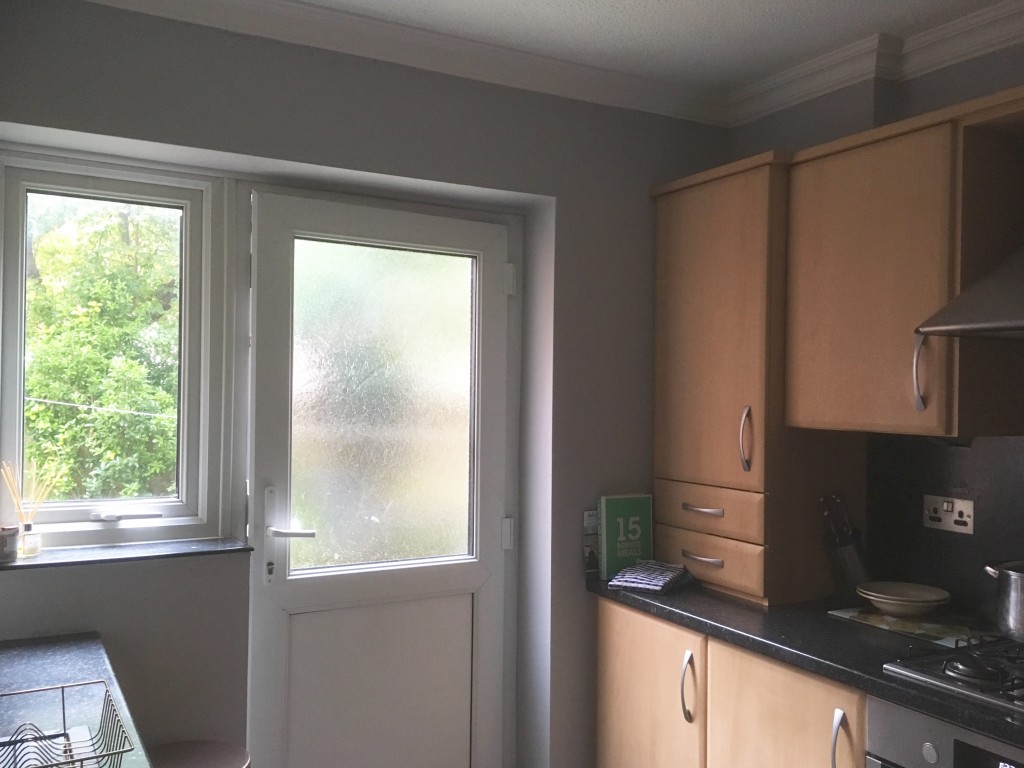 Wore
I am very rarely seen in a dress, unless I am on holiday or off for the occasional night out. So when I went out for afternoon tea with my mum and Katie, I decided that a dress would do for the special occasion of my mum's birthday. We had a lovely few hours out enjoying champagne afternoon tea, and even better as the husband offered to be our chauffer.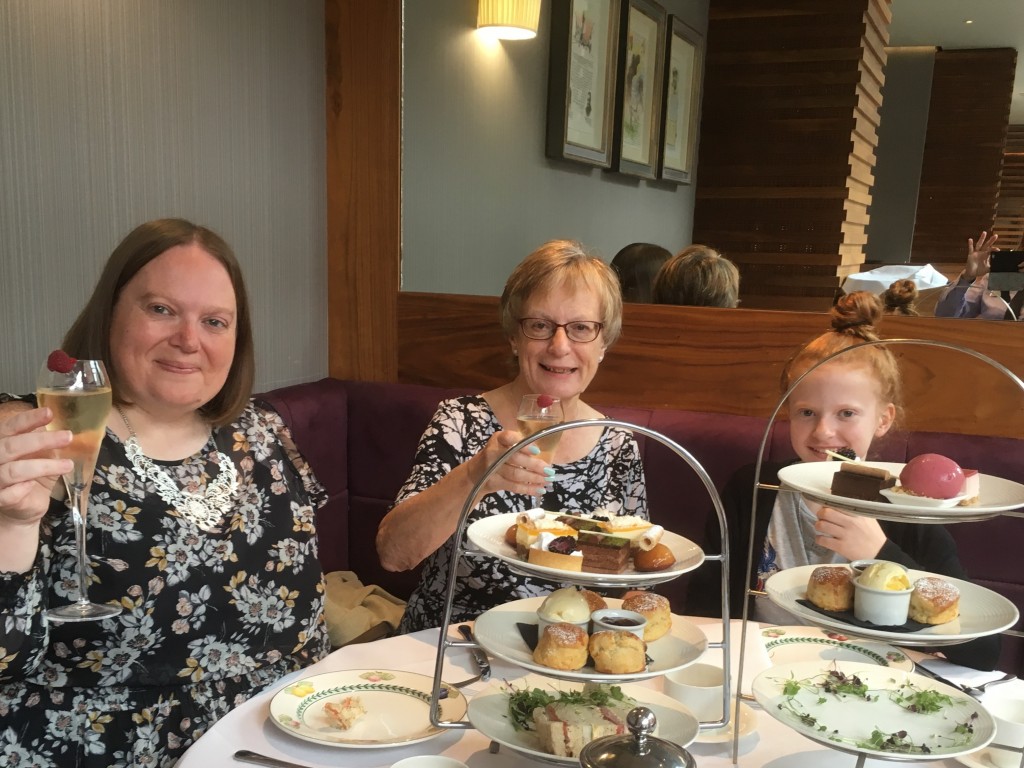 And lastly
On Thursday the teen is heading to Iceland for an amazing school trip. Over 4 days he will get to walk over glaciers, go to the secret lagoon, and fingers crossed see the Northern Lights. What an amazing opportunity for him. It will be the first time he has been abroad without us, but he enjoys flying and I am pretty sure he will be fine without us. I will of course miss him like crazy, and no doubt I will be counting down the hours until he is back home.