Afternoon tea has certainly had a huge revival over the past decade, and since turning 40 it's one of my favourite things to do. When I wrote my A to Z of things to achieve this year, top of the list was to discover a new place for afternoon tea. Well in September I achieved this not once but twice, first enjoying afternoon tea in Birmingham during a weekend away with the girls. And the following week it was time for me to treat my mum for her birthday.
I decided to surprise her with afternoon tea at The Mere hotel in Knutsford in leafy Cheshire. And as I had booked afternoon tea with champagne, my husband offered to be our chauffer for the day. It was a proper ladies afternoon as Katie joined us too. Even though she is only 11, she was very much welcomed into The Mere and treated like a little lady.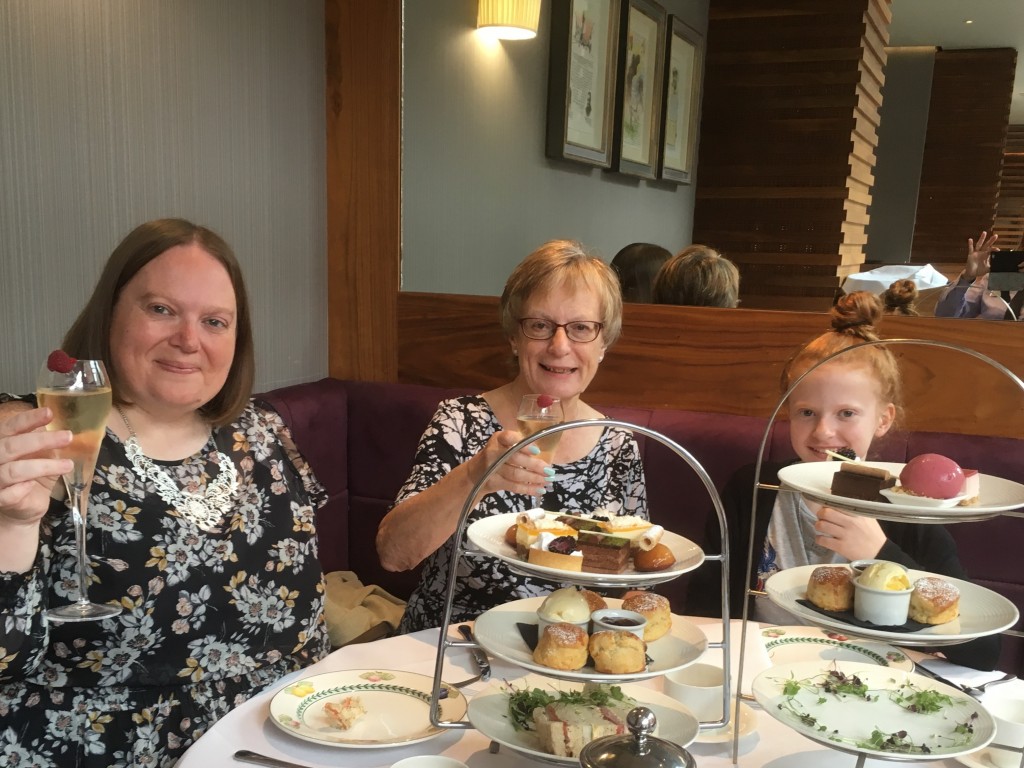 We had a lovely corner table in Browns restaurant, perfect for watching the world go by. We were offered champagne when we sat down, but we decided to start with coffee and work up to the champers. What I loved about The Mere was that Katie was always included. From offering her several drink options, to asking what sandwiches she liked. Plus she had Vimto ice cream to go with her mini cakes, which I thought was a great addition to a child's afternoon tea.
My mum and I had the traditional finger sandwiches of salmon, cheese, egg and ham that were all delicious. And of course we then enjoyed our scones. But the question is whether it's jam or cream first. My mum, Katie and I all went with jam first, which is how the Cornish people eat their scones. Though seeing as we were in Cheshire, I am guessing we can make up our own rules.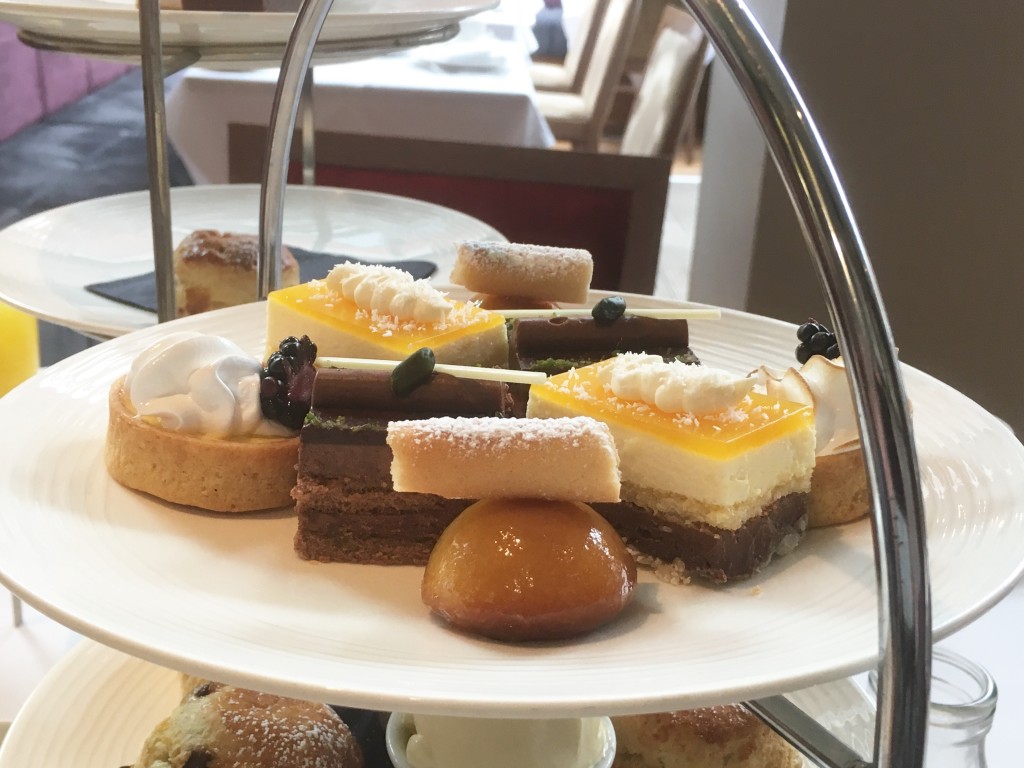 Browns restaurant had a lovely relaxed atmosphere, and to be honest I could have sat there until the early evening. But all too soon our chauffer had come to pick us up, receiving his payment in mini cakes we hadn't managed to eat.
It was a lovely afternoon spent with my mum and daughter, just enjoying each other's company and of course eating cakes and drinking champagne. What's not to love about that.
Our afternoon tea was here in Cheshire, but if you want to find out where the best afternoon tea is in Kent, click here to find out.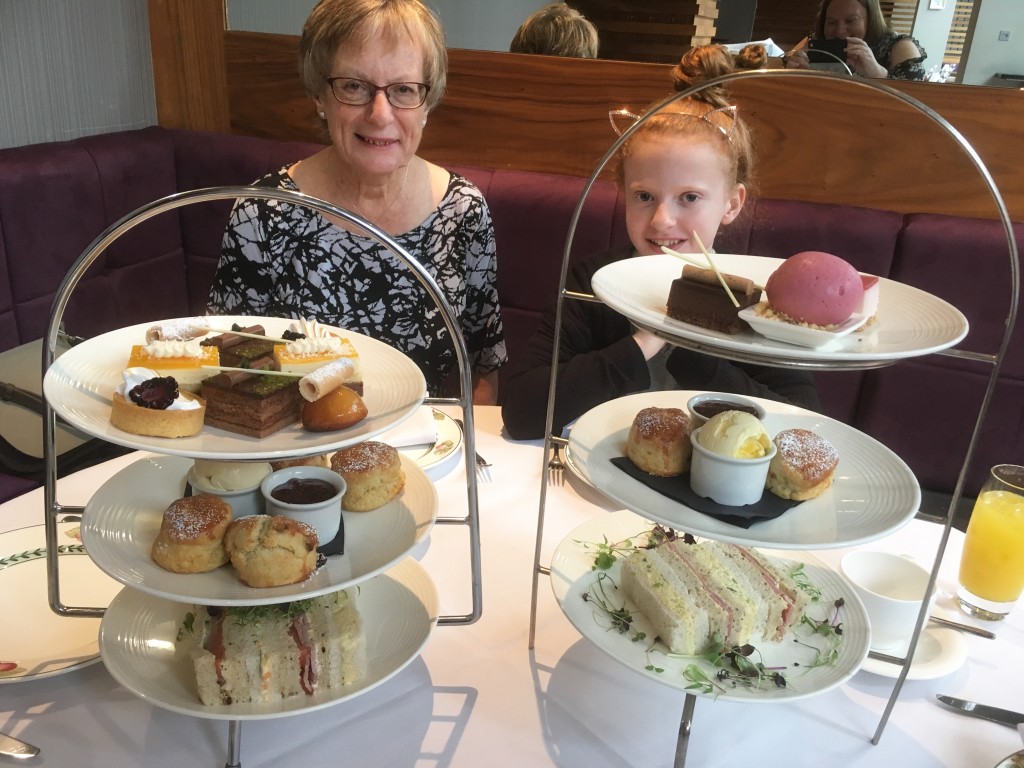 I paid for my afternoon tea at The Mere and got a Groupon deal for 2 for £29. Katie's afternoon tea was £9.95