*Please click here for the review and contents for the Smiggle Advent Calendar for 2018*
*This post does contain pictures of the full contents of the Smiggle 2017 calendar* 
Tis the season to start thinking about advent calendars, and my 11 year old daughter has already started her campaign to find the best one. Being a stationery addict she is of course drawn to the advent calendar from Smiggle. The calendar promises 25 days of stationery surprises, as well as offering a great competition to win a whopping £500 Smiggle shopping spree.
So the big question is….. what exactly is inside the calendar. The contents are not listed on the Smiggle website, and I was originally going to open a few doors to offer a sneak peek inside. But as a parent spending £25 on a calendar, I would want to know what I was getting for my money.
So if you don't want to know what is included, click away after the next few paragraphs.
So what did we both think of the calendar.
Katie (aged 11 and a half) of course loved the stationery calendar. She thought there was a good range of products from pens to pencils, rulers to scented stickers. One thing she did notice was that the products were predominately blue.  So if your child is expecting lots of pink glittery things, this might not be the calendar for you.
I (the wrong side of 40) thought the calendar was good value. Ok I know it's way more expensive than your chocolate calendars that you can pick up for £1. But advent calendars seem to be getting more and more popular each year, with a huge variety for both children and adults (I have my eye on THAT gin calendar incase you were wondering).  The calendar is bigger than your average one, and in true Smiggle style it is bright, colourful and full of fun.
One thing I noticed Katie struggling with, was opening the doors. Because they are not your traditional square shape, she had trouble with some of them. Younger children might need an adult on hand to help them. I was also impressed with the range of products, and for any stationery lover this is the perfect start to the Christmas season.
The Smiggle calendar is really popular and does sell out, so if you are thinking of getting one you can pick it up from one of the many UK stores or online.
Look away now if you don't want to see what is included in the 2017 calendar.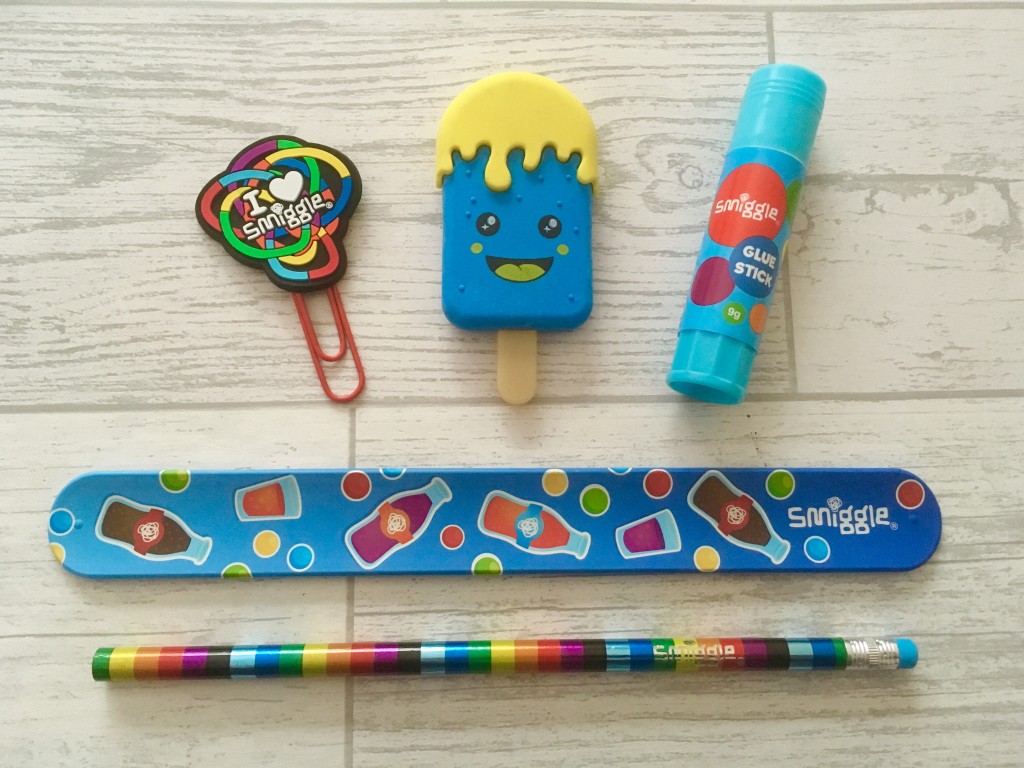 Smiggle paperclip – Ice cream rubber – Glue stick –  Snap band – Coloured pencil
Luggage tag – Scented stickers – Rubber – Cat pen – Highlighter
Stapler – Notebook – Burger bracelet – Coloured pencil – Keyring
Lanyard – Washi tape – Pencil sharpener – Ruler – Coloured pen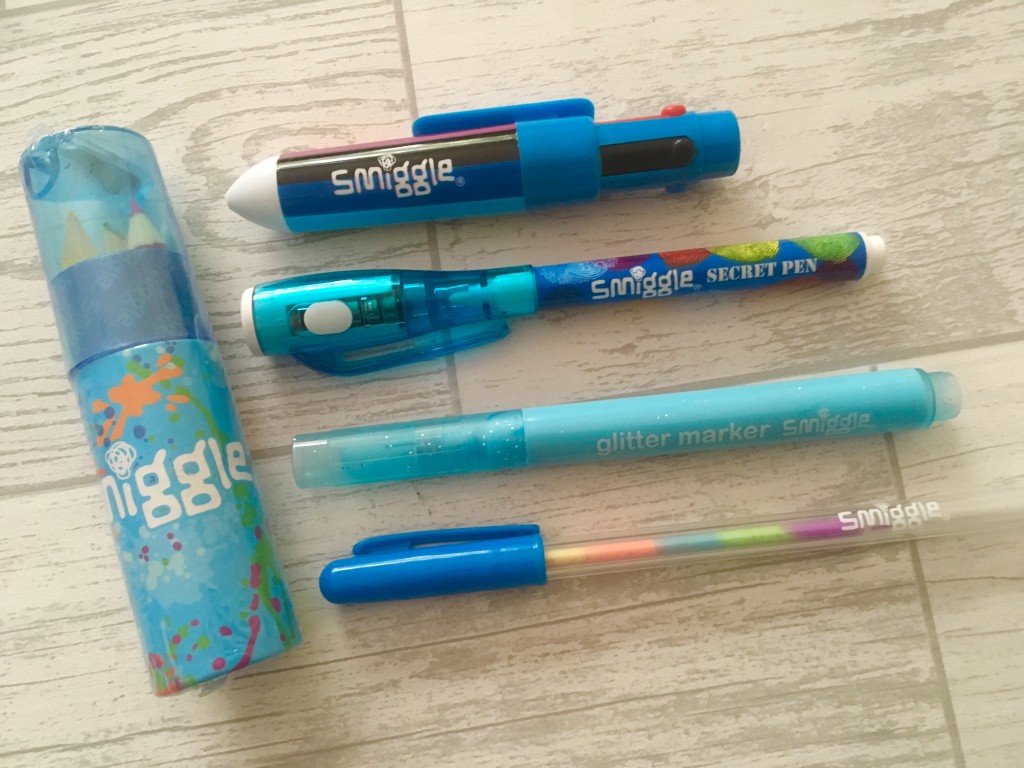 Pen – Secret pen with UV light – Glitter marker – Coloured pen – Tube of pencils
I was kindly sent the Smiggle advent calendar for the purpose of this review. All words and opinions are my own.