Once a month the husband and I like to arrange a date night together, and I was especially looking forward to this month as it was during the Easter holidays. Of course I love spending time as a family, but ever since the kids were little, we have always made time for each other. After spending 2 nights in a Premier Inn all together over Easter, I was certainly looking forward to spending some quality time with just the husband at TGI Fridays.
It had been 2 years since we had last visited TGI Fridays, and I was looking forward to seeing any changes they had made to the menu. I was secretly hoping that they still served plenty of dishes with their signature Jack Daniel's glaze.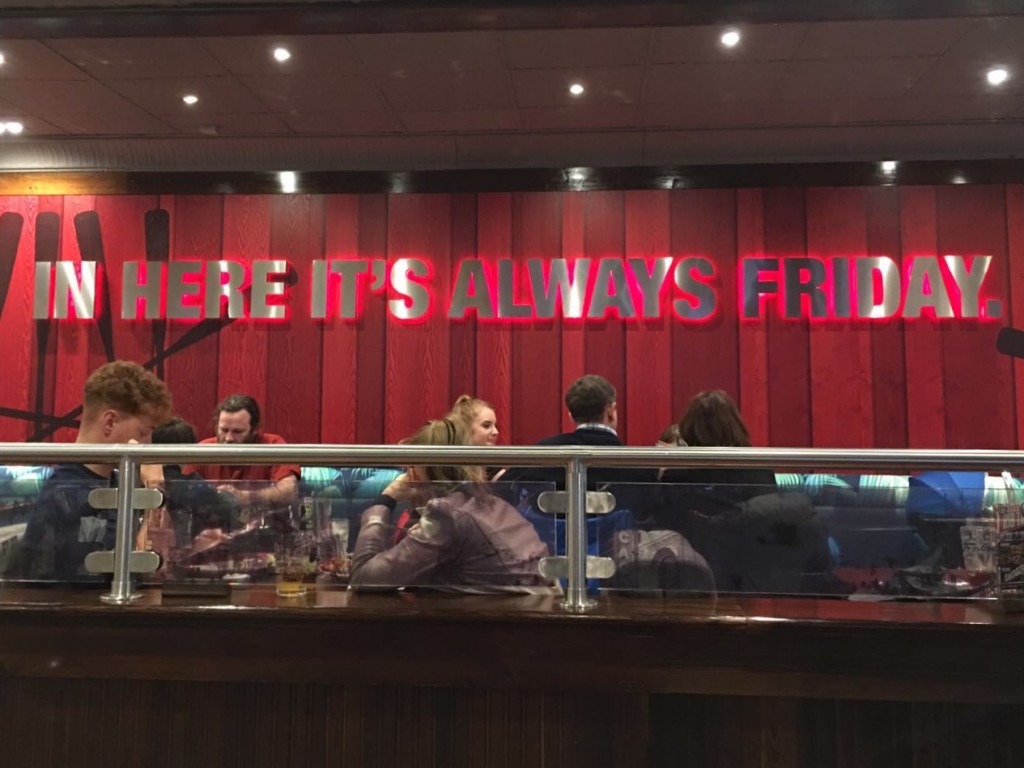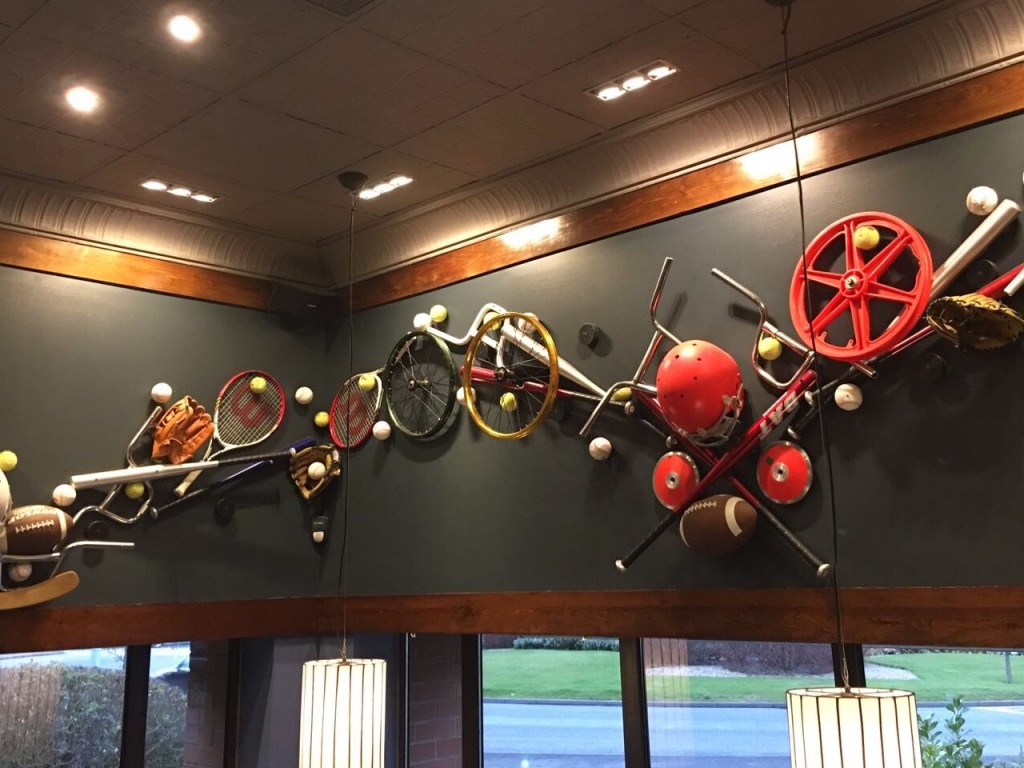 We decided to visit the Cheshire Oaks restaurant which is the closest to where we live, and where we have dined on several occasions. We were quickly seated in a comfortable booth, and we were faced with the difficult task of choosing from the huge variety they have at TGI Fridays. Honestly, the menu is like a book, and then you also have the 'special deal' menu to contend with too.
Thankfully I had a nice glass of gin and tonic to help me decide. After much deliberation I chose from the 'special deal' menu which is great value. Running from Monday to Thursday, you can choose from 2 courses for £10.99 from the 'Downtown' choice, £13.99 from the 'Midtown' choice, and £16.99 from the 'Uptown' selection.
As I really fancied a steak, I chose from the 'Uptown' selection. My starter was chargrilled pork belly, covered in Jack Daniel's glaze, picked red onion, fresh apple slaw, and topped with sesame seeds and chilli flakes. Oh my goodness it was delicious, and the pork belly simply melted in your mouth. Husband went for the garlic ciabatta bread with Monterey Jack cheese.
For our main course I went for the Sirloin Steak, again with a pot of Jack Daniel's glaze, seasoned vegetables, and I upgraded my fries to the chilli beef fries. The steak was cooked to perfection, and tasted delicious smothered in the Jack Daniel's sauce. Husband went for the Californian Chicken Club sandwich, and he also upgraded his fries to the same as mine.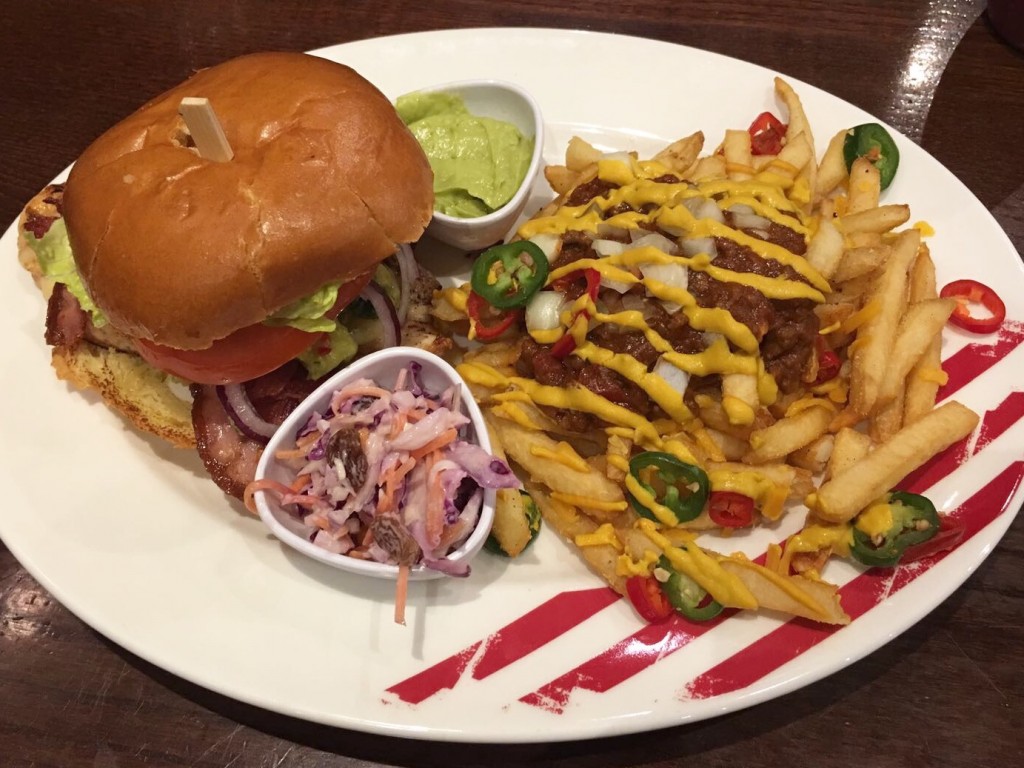 Unfortunately we were too full to enjoy dessert, though if you love a Sundae, this is the place to come as the dessert menu is full of them.
TGI Fridays is definitely the place to come for a lively and vibrant atmosphere. There were many people throughout the restaurant celebrating birthdays, groups of families together, and also many couples enjoying date night just like us. It was lovely to chat, laugh, and of course enjoy good food and a few gin and tonics.
Thank you to our wonderful server called Kelly, who has amazingly worked at TGI Fridays at Cheshire Oaks for a whopping 20 years. She always had a smile on her face, and it was clear to see she loved her job. I am sure we will back again soon to enjoy another date night.
Thank you to TGI Fridays who invited us to review their restaurant. All words and opinions are my own.