With a teenager in the house, I know fully well that being together as a family is on borrowed time. When you are nearly 14, family time comes way down the list behind gaming, social media and playing football with your mates. But one thing that is guaranteed to have the teen saying yes to family time, is food. So when we were invited to a local Toby Carvery to spend some quality family time together, I knew there would be no excuses from the teen.
I booked the meal for the last day of term, and we visited the Toby Carvery in Speke. We have never dined at Toby Carvery before and I had no preconceptions, other than they served carvery. I was pleasantly surprised to be greeted with so many fresh flowers, both inside and outside the restaurant.
The restaurant seems fairly new and it is welcoming, bright and clean. We were given our menus but we all knew we wanted the carvery, partly because the delicious smell hits you as soon as you enter the restaurant. Husband and I opted for starters of soup and pate, both of which were lovely.
The kids were both starving and it was good that they could go up and get their carvery whilst we had our starters. The teen loved the fact the soft drinks were refillable, plus you could also add flavourings such as vanilla and lime. It certainly led to some interesting drinks coming back to the table.
We were all really impressed with the choice on the carvery. There were 4 meats to choose from (it would be rude not to try all 4),  a huge variety of vegetables plus the largest Yorkshire puddings I have ever seen. And the black pepper roast potatoes  tasted amazing.
The kids still had room for dessert with the teen having a brownie, and Katie having the Make your own Sundae from the kids menu.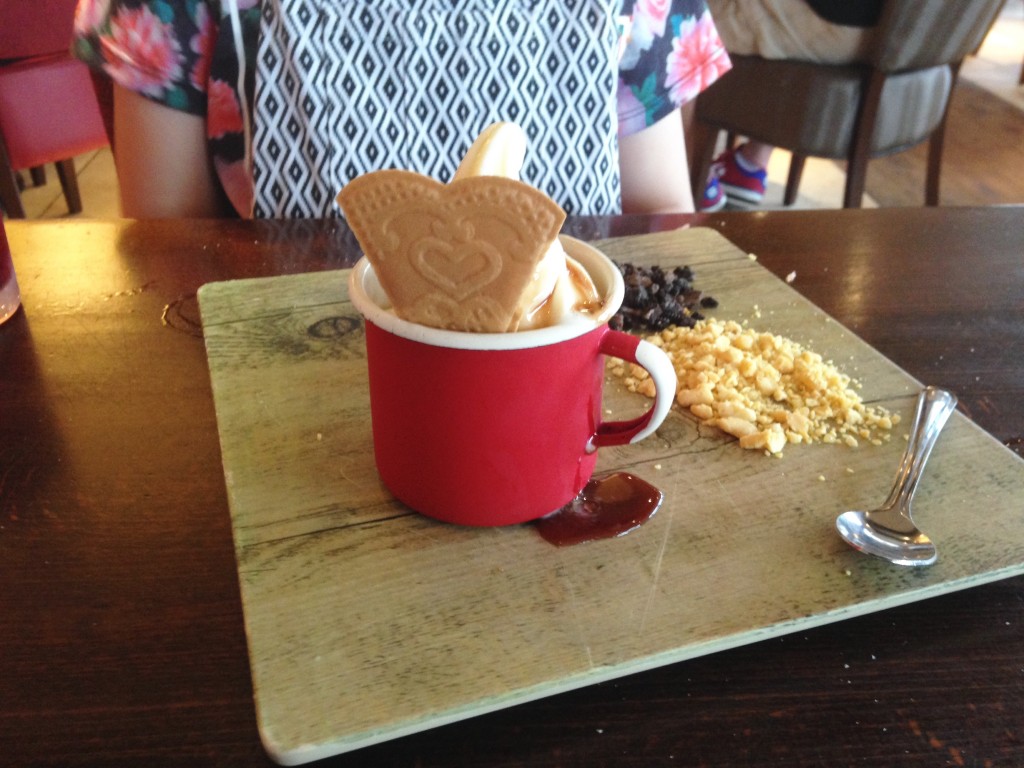 The whole evening was lovely, and it was nice to spend the time chatting away with the kids, and enjoying some much needed quality family time together. Who knows how often I will get to see the teen over the summer. But promise him a family meal out, and guaranteed he will be rushing out the door with us.
We were invited to the Toby Carvery for the purpose of this review. A special mention to the lovely lady who served us during the evening. I sadly didn't get her name but she was so friendly and interacted really well with the kids. Thank you Toby we had a wonderful evening, and I am sure we will return very soon.