Last week I was invited to try out the new menu at Gusto, an authentic Italian restaurant in the heart of Knutsford. I had previously dined at the restaurant 2 years ago, when myself and a group of girlfriends had visited for lunch. This time I was booked in for dinner with my best friend, and I was looking forward to experiencing Gusto in the evening.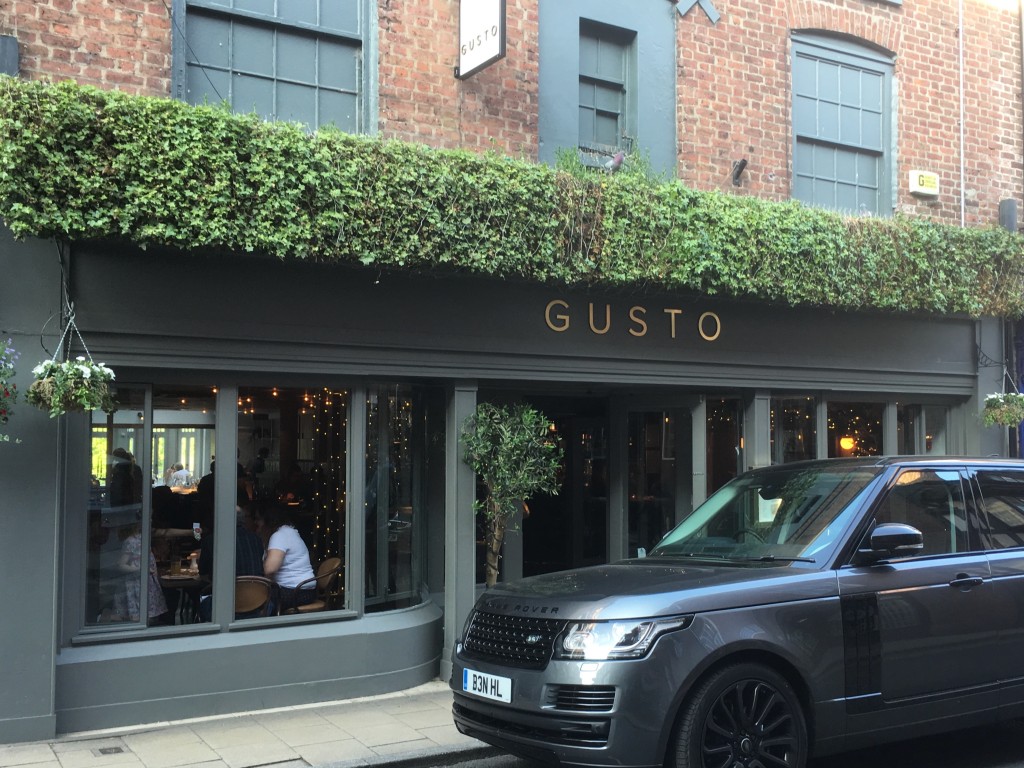 You will find Gusto nestled amongst the many restaurants of Knutsford, and as we walked along the high street you realise what a vibrant town it is. It was an unusually warm sunny evening, and as we approached the restaurant you could hear the lively chatter coming from the open windows. We were seated in the quieter conservatory area at the back of the restaurant, which still had a pleasant atmosphere.
At Gusto there is no denying that there is plenty of choice as we were presented with 3 menus. A main menu, a special menu and an evening menu where 2 courses are £16.95, and 3 courses £19.95 (available Monday to Thursday from 5pm).
We started our evening with a dish of mixed olives, the most plump and shiny ones I have ever seen. And for starters I chose the smoked salmon and mascarpone, whilst my friend went for the healthier option of a tomato and mozzarella salad. Both our starters were fresh, delicious and the perfect size.
With regards to the mains I kept changing my mind. Did I want the tagliatelle with smoked salmon and dill on this summery evening. Or the slow cooked pork belly which was also catching my eye. In the end I decided on the marinated rump of lamb, which again was delicious with the meat just melting in my mouth. It was served with a vegetable galette and parmentier potatoes, and was from the specials menu. I would definitely recommend this hearty dish before it disappears.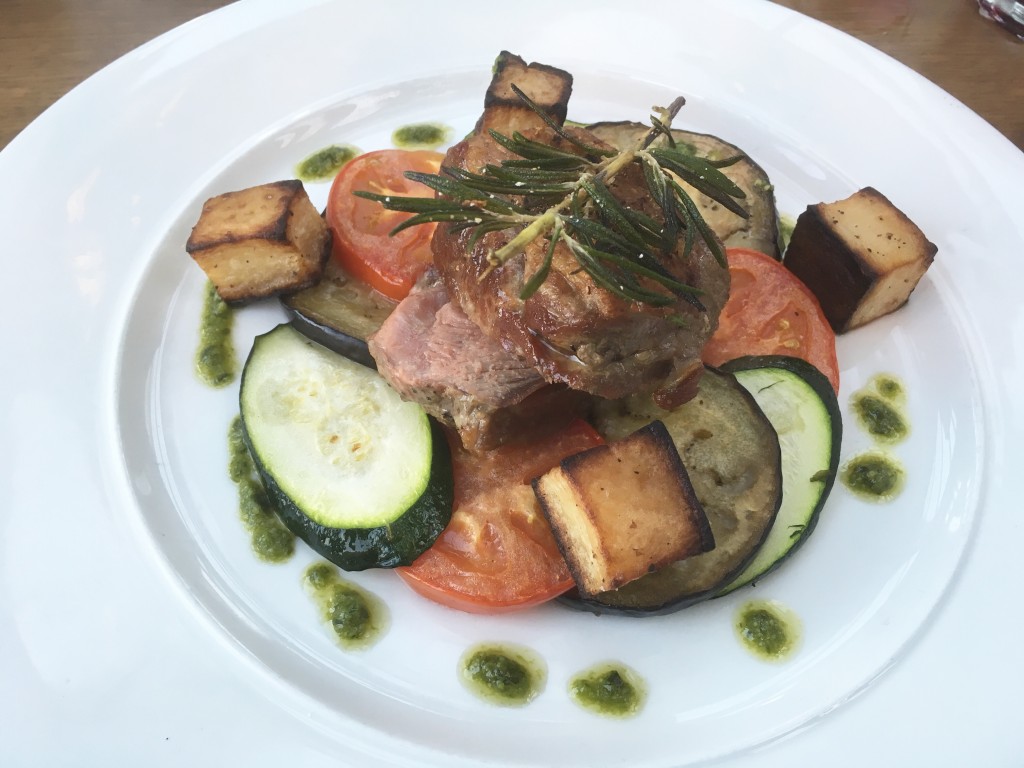 My friend chose the handmade artichoke tortellini, as she is doing exceptionally well in not eating meat this year. I personally don't think I could give up a bacon butty, but it has definitely opened her eyes to the dishes that are available for vegetarians in restaurants. Gusto has a wide choice of vegetarian dishes, but we both felt that marking them on the menu would be clearer to customers. They do offer gluten and wheat free pasta, and it's great to see more and more restaurants catering for people's needs.
You know when you think you can't possibly eat anymore food, and then 5 minutes later you are ordering dessert. Well it has to be done when you are handed the most delicious sounding dessert menu. The healthy part of my brain was saying 'lemon sorbet', but who wants to listen to that when you have nutella and mascarpone calzone on the menu. Okay, it might have been the second time I had mascarpone during the meal, but wow what a dish. Crispy on the outside and then oozing with nutella and mascarpone on the inside. I am pretty sure it said it had zero calories in it, but that might have been the healthy part of my brain speaking again.
My friend's dessert looked just as amazing. Warm chocolate and hazelnut brownie, with a pistachio ice cream and chocolate sauce. Literally ticking all the boxes for heavenly ingredients needed for an indulgent dessert.
Our girlie evening at Gusto had been perfect. We had sunshine, exquisite food, impeccable service by the lovely Lydia, and the beautiful surroundings of the restaurant. Every dish was presented to us beautifully, and I can honestly say there was nothing negative about our visit.  Gusto is certainly an up market restaurant, but still offers good value for money with their set menu offer. Kids are more than welcome at Gusto, and are even invited to make their own pizza. I will certainly be returning with my family, and I am thinking a little trip to celebrate Fathers Day could be on the cards. Thank you Gusto for a wonderful girlie evening.
I was invited to Gusto and I received our meal complimentary. All words and opinions are my own. 
PIN FOR LATER