Last weekend I managed to tick off another item on my A to Z of things to achieve in 2017….. hiring a beach hut. I have had my eye on the Beach Huts in Lytham St Annes  for a few years now, and last Friday I got my wish of hiring one for the day.
Where can I park when using the St Annes Beach Huts
St Annes is a traditional seaside resort, and the St Annes beach huts are proudly displayed on the promenade. Prior to our visit we received an email advising us of our hut number, directions, and where you will find your key. The hut office can be found at the back of the cinema in St Annes, and there are a few free parking spaces just outside the office. We felt extremely jubilant when we managed to get one at just before 11am, though there are plenty of pay and display spaces if you are not as lucky.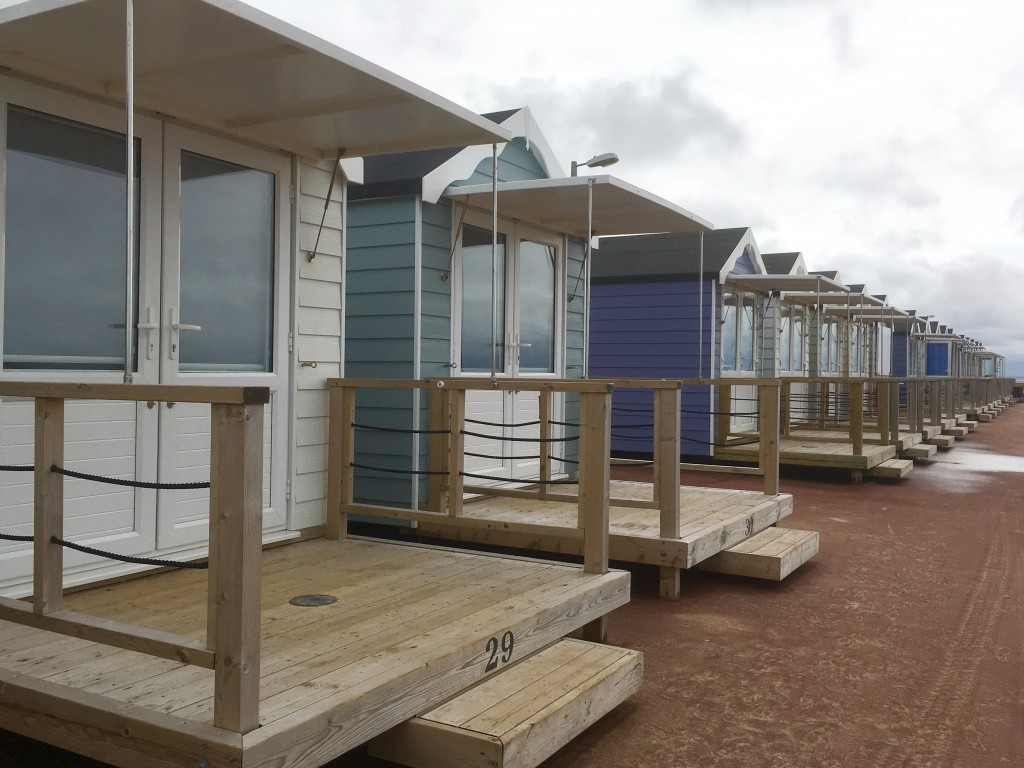 What is inside the St Annes Beach Huts
It was less than a 5 minute walk to our beach hut, and on opening the doors I was really surprised at how spacious it was. Our beach hut was equipped with a decent sized fridge, kettle, microwave, radio, plug in heater, glasses, cups, crockery and cutlery. There is also 25 litres of fresh water supplied, and this was plenty for us.
Plus no need to pack washing up liquid as this was provided, as well as a cloth and tea towel. And I was really impressed that coffee, tea and sugar were also in the beach hut. Just don't forget to bring milk.
Is there wifi in the St Annes Beach Huts
And one thing I wasn't expecting was wifi, and of course the teen was on it 0.01 seconds after finding the code. And of course I jumped straight on instagram stories, to show everyone our fantastic beach hut on the St Annes promenade. Whilst I unpacked and settled in, the kids were on the beach playing football. We then spent the rest of the day between the beach and the hut, relaxing (the teen even managed an hours sleep inside the hut), playing cards and having a picnic.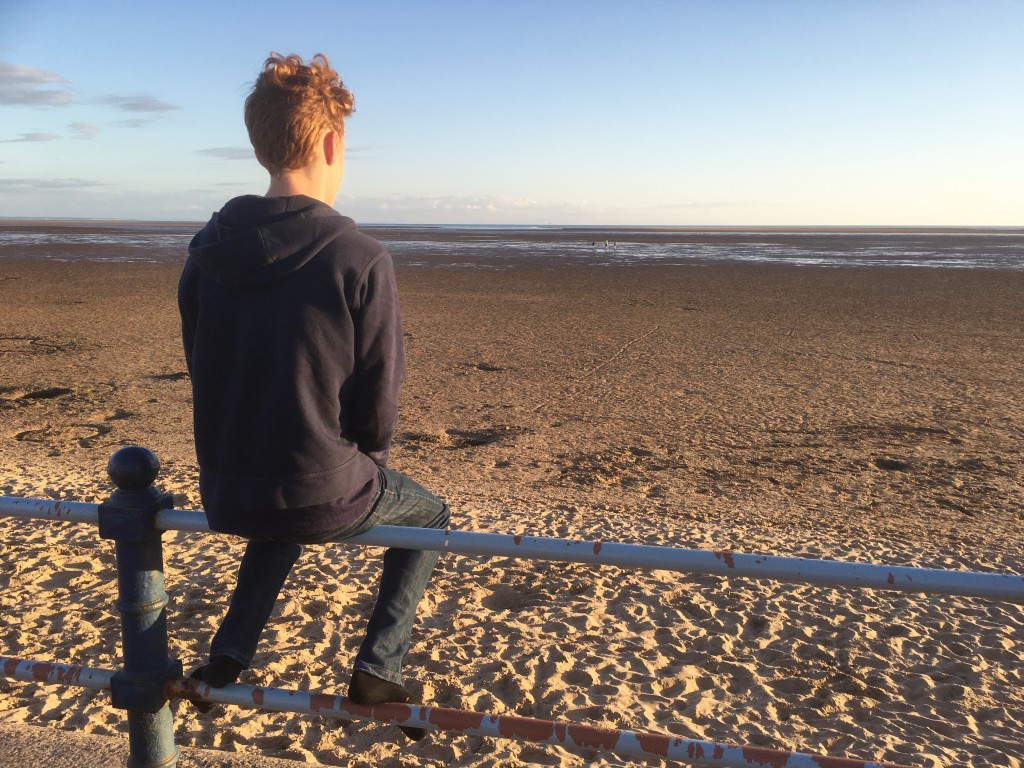 Seafarers Lytham – The best fish and chips
On the website they have some great recommendations for local food, even places that will come and deliver afternoon tea. We ordered fish and chips from Seafarers, who came and delivered it to the car park near to the huts. The food was delicious, though it did take an hour to arrive.
How many people can you have in the St Annes Beach huts
The beach huts are definitely the place to come together with friends and family, and if we returned we would do so with friends. You can have a maximum of 10 people per beach hut (20 people in the show hut), and it's a shame that the hut adjacent to us didn't adhere to the rules. I think we noticed it more as we were such a small group. That said it certainly didn't spoil our enjoyment of the day.
People started to pack up and head home around 8pm, but of course I was determined to stretch our day out as long as possible. Full of fish and chips and wrapped in our blankets, we sat on the decking and watched the stunning sunset over St Annes. It was a blissful end to a fantastic day. We headed back to our hotel happy, chilled out, and slightly pink from the evening sun.
Useful information about the St Annes Beach Huts
The huts can be hired from 10am till midnight
Don't forget to pack buckets and spades, balls and any other beach toys
There are toilets located inside the hut office which is less than a 5 minute walk away
Tea, coffee and sugar are provided but not milk
Bring comfy camping chairs if you have them
And also blankets as it can get a little chilly on the promenade. Two are provided in your hut
If arriving on a hot day, there is a great paddling pool a few minutes walk away
If you forget anything the town centre is just a 10 minute stroll away, and has a great selection of shops and eating places
If you want to stay longer, the beach huts also have apartments nearby
Book well in advance as the huts are extremely popular
You can read all about Kerri-Anne's visit from Life as our Little Family, when she stayed in the Beach Hut apartments recently.
The cost of our beach hut would have been £75 for the day, and we received this complimentary for the purpose of this review. Thank you Stuart for a fantastic family day.