During half term Katie and I enjoyed a very special trip to London. We had been invited by Belvoir Fruit Farms to spend the day learning about elderflower, and baking with the lovely Lisa Faulkner. Now I must admit I had only tried elderflower a handful of times, but now it's a firm favourite to accompany my gin and tonic. Honestly try it, you won't be disappointed.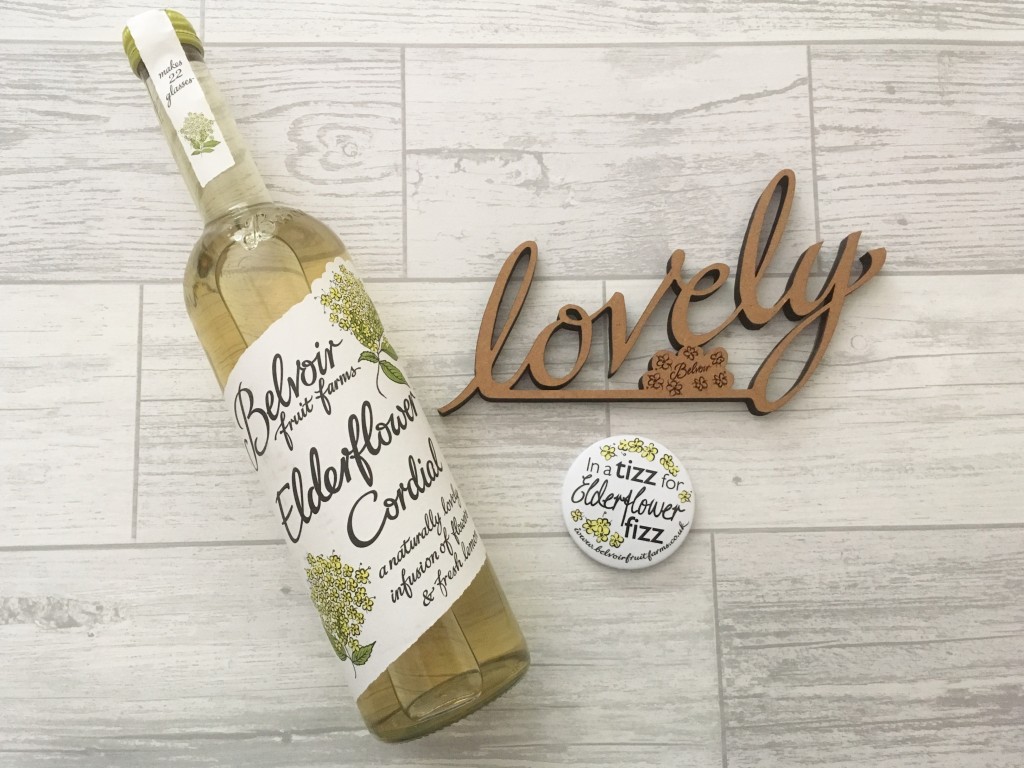 Belvoir is a family owned and run business, and they have been producing elderflower cordials for over 30 years.  No doubt you would  have seen the distinctive design of the bottles in supermarkets, farm shops and restaurants.  Going from producing 500 bottles in 1984, to celebrating their 20 millionth bottle at the end of 2014, you can really see that this family business has gone from strength to strength.
But with having a really short picking season for the elderflower  (usually 5 to 6 weeks at the beginning of May),  they rely on members of the public helping them out.  Over 60 tonnes is needed to keep up the demand for their cordials, and Belvoir pay £2.10 per kilo picked and delivered to one of their 4 weighing stations in the UK. You can visit the website for more information about becoming an elderflower picker for Belvoir.
After learning all about elderflower we got the chance to bake with it. Our mission for the afternoon was to make Madeleine Hot Air Balloons, and I must admit I didn't have a clue how to make them. Thankfully the lovely Lisa talked us through each step of the process.
Having an independent 11 year old I was regulated to the sidelines, and watched her as she whisked, measured and finally decorated her delicate madeleines. And of course I was there to be chief taste tester. Her madelienes were soft, tasty, with just the right amount of elderflower infused in them.
All too soon it was time to say our goodbyes, equipped with a very generous goody bag from Belvoir so we can continue our baking at home. Thank you to Lisa Faulkner and Belvoir for such an informative and lovely day.