Well hello there…..
I thought it was about time that I opened my laptop and got back to blogging, after realising the last time I did a chatty post was way back in April. So this is a little catch up over a coffee post, how we are surviving as a family and some of the things that have happened in the past 10 months.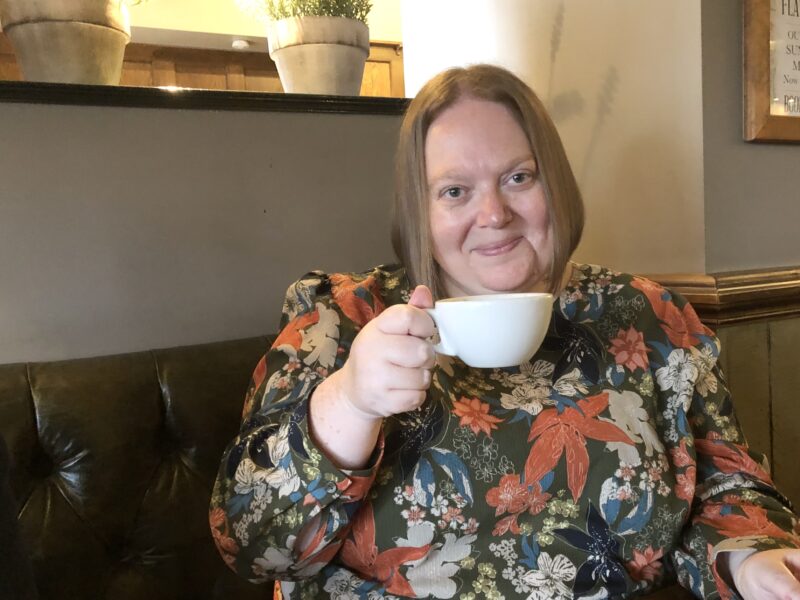 Back to shielding
It was back to shielding for us at the start of January. For those that don't know, I have been suffering from a lung condition called Hypersensitivity Pneumonitis since July 2019. This means that I am classed as Clinically Extremely Vulnerable, and I was placed on the shielding list at the end of April 2020. To protect me, we have shielded together as a family, and I'm in awe of my two teenagers who very rarely complain about the sacrifices they are making to keep me safe.
The eldest teen
What a rollercoaster it's been for the eldest. Turning the clock back to August, he turned 18 on the same day his A Level results were out, and what a day that was for him. Life almost felt normal back then as we enjoyed a meal out, and in the evening he celebrated low-key with his friends. 34 days later he flew the nest and headed off to University in Liverpool. He returned home on the 9th December, and is still at home, patiently waiting to hear when he can return to his accommodation that he is paying for.

The youngest teen
I can't believe my youngest has recently turned 15, and despite being in lockdown, we gave her the special day that she deserved. She is the social butterfly of the family, and as much as she misses the face to face contact with her friends, thank heavens for the internet which keeps her connected. She is doing amazing with home-schooling, and thankfully I don't have to get involved in any way. Hats off to those of you that are doing the daily juggle of home-school and working from home.
The husband
The husband has taken over our playroom, and this has been his office since March. We are incredibly lucky that his work have been brilliant in supporting him when we've been shielding as a family. He has definitely been my rock over the past 10 months, and has kept me going in times of sadness.
And finally me
I'm writing this in January, which to be honest has been the longest month EVER. I think everybody has been struggling at some point this month, but there have been moments of joy. I celebrated my birthday a few weeks ago, and despite being in lockdown, it was a much better birthday than last year when I was stuck in bed poorly. I have also started a Digital Marketing and Social Media course which I'm loving. It's a fully funded course as I live in the Liverpool City region, and I'm so glad I took the plunge and signed up, as it's doing wonders for my confidence and helping me get my passion back into blogging again.
I really hope that you are coping as well as you can be, despite everything that is going on in the world. Hopefully each day is a step closer to the day that we see some kind of normality again, and we can hug our friends and family.