I didn't get around to writing up my Little Loves post at the end of October, and to be honest life was still in limbo with my health worries. BUT I finally have a diagnosis now, and once I find out the root cause of my breathlessness, I can hopefully start to recover and get my life back on track. To be honest the past few months have been a blur of hospital appointments and worry, but I did get to enjoy six wonderful days in the Greek sunshine which was amazing.
Read
This is the third T.M.Logan book I have read, and they have all been brilliant books. And is there a better place to read a book called 'The Holiday' than on a sun soaked beach in Greece. It was gripping, I loved all the characters, and I definitely didn't see the twist coming at the end. A highly recommended read.
Watched
Oh the final ever series of Suits. We have watched Suits for years, even before the days when it was on Netflix, and we put off watching series 9 as we knew it was the end. But of course we had to watch it, and say a final goodbye to Harvey, and the rest of the actors in this brilliant series.
Heard
After a week in hospital, countless scans, breathing tests, blood tests, camera down my throat (GRIM), thinking I had pneumonia and countless other tests I have probably forgotten about, I finally have a diagnosis
Hypersensitivity Pneumonitis
Hypersensitivity pneumonitis (HP) is a rare immune system disorder that affects the lungs. It is an inflammation of the alveoli (airspaces) within the lung caused by hypersensitivity to inhaled organic dusts. Sufferers are commonly exposed to the dust by their occupation or hobbies.
I am just waiting on the results of my Bronchoscopy, which is hopefully going to tell me what the root cause is, but the two main culprits are the budgies or our hot tub. I am staying away from both until I get a definite answer, and then we will tackle what has to be done. My health is the main priority, and once the cause has been removed, then my lungs can start to recover.
The consultant has also put me back on steroids to help with my breathing, and these make such a difference to my life. I've been back on them for just over two weeks, and I feel that I'm starting to slowly get my life back on track. They really do make a huge difference, but obviously the end goal is to get my breathing 'normal' without the aid of medication.
Made
Despite being in a whirlwind of hospital appointments and feeling poorly, I 'made' it to Greece for our beloved holiday to the Sani Resort in Halkidiki, and what a holiday it was. We were blessed with 25 degrees every single day, we celebrated the husband turning 48, we laughed, we smiled, and we had the best family time that was very much needed.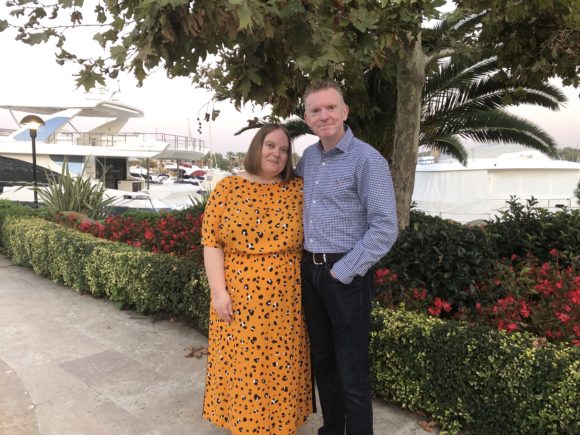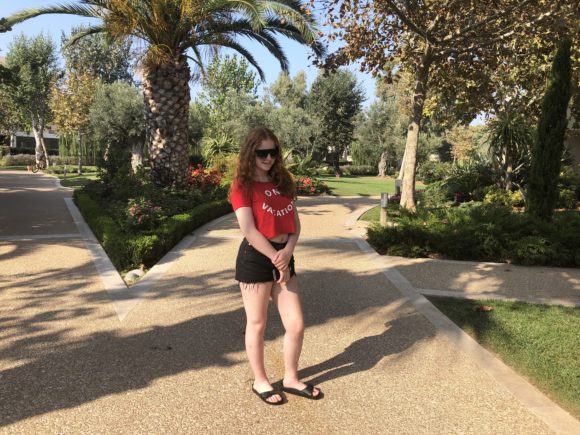 Wore
What do you need when you've just been diagnosed with a lung condition… The chance to put on a new dress, and go out and celebrate your best friend's birthday with good food and a few beers. I absolutely love this dress which was only £25 from Asda, and can see it getting lots of wear over the next few weeks.
And Lastly
I can't believe it's December already, and I know it's such a cliche to say this year has absolutely flown by. Thoughts of Christmas are slowly creeping into my head, and I am getting organised behind the scenes. It's different when you have teenagers, no Father Christmas, no magic to keep alive, present ideas keep appearing on Whatsapp, but it's all good fun. See you in another month when we are all in a post Christmas haze of Baileys and Mince Pies.