You know the saying "better late than never" well this is how I feel about my Little Loves post. I nearly didn't bother,  as September has been a really up and down month. I am still suffering with the after effects of pneumonia, and after seeing my consultant this week, more in-depth tests and scans are needed. It's really hard being breathless every time you move, and life seems to be in limbo at the moment. But I am going to dig deep and try to see some positives.
Read
I knew I wanted to read something light hearted in September, and The Little Cafe in Copenhagen was perfect. Plus I classed it as homework, as we have just booked a trip to the city for next summer.
These three books were also added to my reading pile, because at 50p each I couldn't leave them in a local charity shop at that price.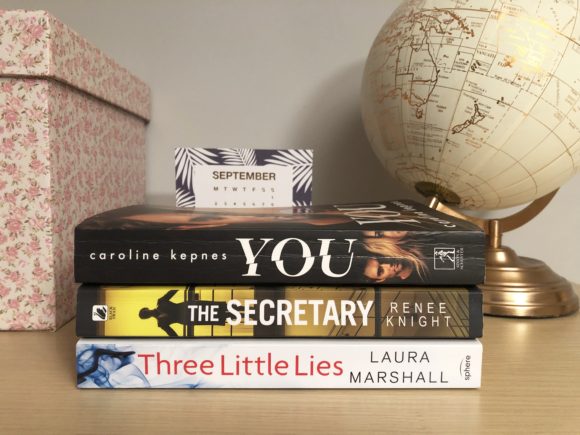 Watched
We finished watching the second series of Keeping Faith. Whilst it was a little slow to get started, we really enjoyed the series by the end.
Heard
All of the tales from the teens UNI visits. He has decided to visit 6 universities, all of which are fairly local. He decided to go to the first one by himself, and the last three open days he has been with his dad. I feel awful that because of my breathing problems, I wouldn't be able to cope with walking around, so I have had all the mum guilt. But I have enjoyed hearing all about them, and I can't believe he will be making his decision by the end of the year.
Made
The only thing that I have made are the trips to hospital or the doctors. Not a very interesting month, but on the positive side our NHS really is wonderful.
Wore
Nothing…. well not nothing as that would be weird, but nothing of interest to report here.
And lastly
This time next week and we will be back in beautiful Greece. I have had the go ahead from the consultant to fly, and he has given me a short course of steroids to see me through my holiday. I can't wait to get in the sunshine, eat beautiful food, and have some quality family time with Hywel and the kids. I think it's just what we all need.