I usually post about my Little Loves once a fortnight, but this week has been a whirl of fun and crazy times. We celebrated 2 birthdays in the Williams' house, and this week has been filled with fun, presents and of course birthday cake.
Read
I got lots of lovely books for my birthday, but typically have not managed to pick one up yet. I think I will start with the wonderful Hurrah for Gin, as I fancy giggling myself to sleep every night. I did read LOTS of birthday cards, and when your daughter's birthday is 3 days after yours, the cards get regulated to the side table.
Watched
My daughter growing up infront of my eyes. I took this picture on the day of her 11th birthday, and it blows me away as to how grown up she looks. For a special treat she had her nails painted, followed by having her hair cut and styled after school. We then had a family meal at Las Iguanas followed by bowling. What a wonderful way to turn 11.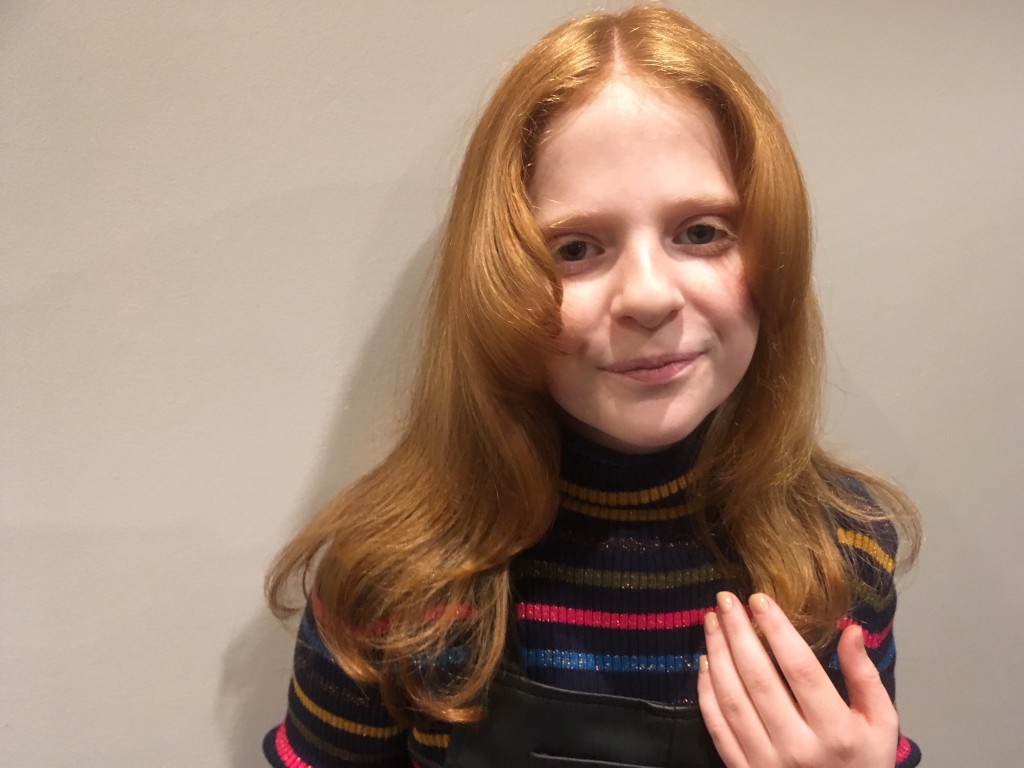 Made
After going out for 4 meals this week, I was very tempted to just sell my cooker. But last night I ventured in to the kitchen and made my first Hello Fresh meal. I received a family box to review, and I was looking forward to making my first meal.  Here is the chilli I made (excuse the presentation, I will never be a food blogger), but instead of using mince it was made with sausage meat. It was delicious and got a thumbs up from the kids.
Heard
Happy birthday to you, happy birthday to you, yes there was lots of singing and birthday wishes this week. We went to Hickorys in Chester at the weekend, and the staff sang to both Katie and I. No doubt I will hear it again tomorrow as Katie has her birthday party. Here we are with our cocktails/mocktails we made at Hickorys.
Wore
I think I have either been in pyjamas or going out clothes this week. I am trying to accessorise more, and whilst I normally wear quite understated jewellery, I love this necklace. I am definitely going to embrace different jewellery and accessories this year.
And lastly
I mentioned about my daughter growing up infront of my eyes this week, and this also goes for my son. He is off to work experience on Monday for 3 days, WORK EXPERIENCE. How an earth did that happen. Just another example of how quick our children grow up. Have a lovely week x