How has it been 3 weeks since I last wrote a Little Loves post. Every single time I tell myself that I am going to be more organised, and then life just gets in the way. Please tell me I am not the only one. And how an earth is it March next week. February seems to have gone in a flash.
Read
I have an Eleanor Oliphant shaped hole in my life, after I finished the last week. It's hard to believe that this is Gail Honeyman's debut novel, a book that she wrote whilst working full time. Eleanor is a complex, misunderstood, but likeable character by the end of the book.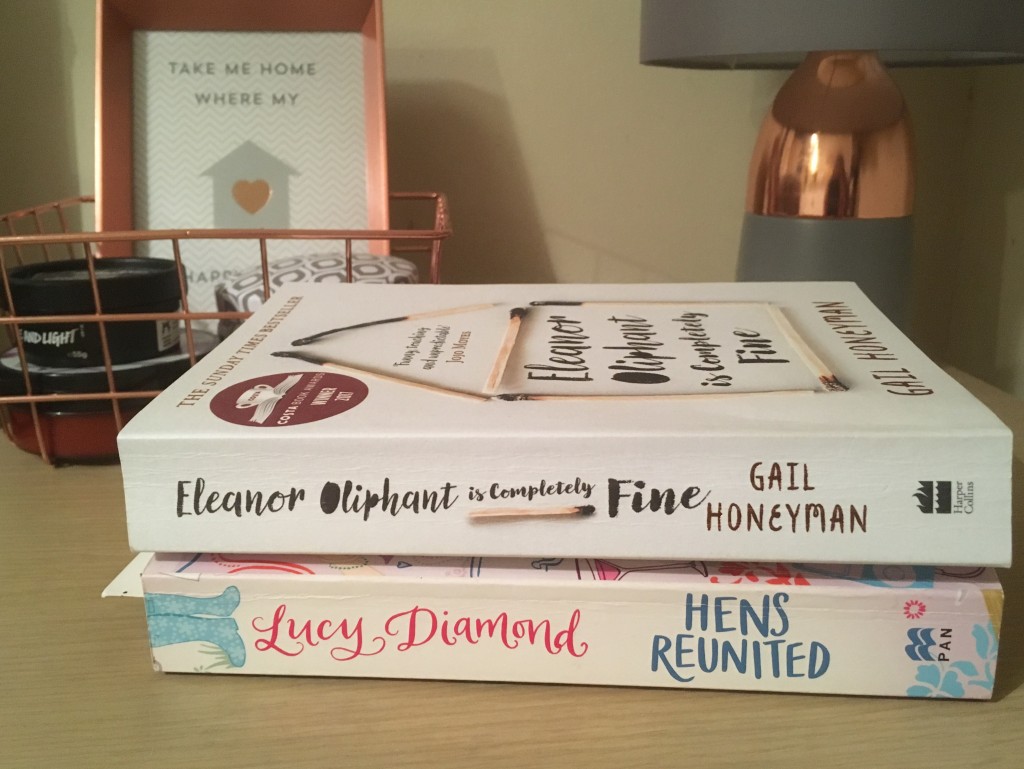 Whilst I have made it my mission to read books I normally wouldn't this year, I have reverted back to some good old chick lit reading. Lucy Diamond is one of my favourite authors, and I am slowly working my way through her collection.
Watched
How fantastic is The Greatest Showman. Katie and I had a girlie evening during half term, a trip to Chiquitos followed by a night at the cinema. Whilst I usually hate musicals (don't get me started on Mama Mia), I left the cinema feeling on top of the world and we sang all the way home.
Heard
And talking of singing, I have sang my way through the past week thanks to The Greatest Showman soundtrack. You can't beat listening to it at full volume whilst doing the housework.
Made
Nothing to see here.
Wore
Make up by Katie. The 12 year old has been desperate to do my make up for ages, so I let her loose on me for our cinema trip. I must admit part of me was scared the glittery eye shadow was going to make an appearance, but thankfully she went for a natural look. I may have even be contoured, which is a first for me. Here we are striking a pose before our evening out.
And lastly
The husband and I enjoyed a night out during half term, where we enjoyed a 6 course Gastronomy evening at our local Bistrot Pierre restaurant. You can't beat a night of good food, great service, and of course fabulous company.