Here we are at the end of half term and what a fantastic week we have had. On Monday we went to Geronimo at Tatton Park, which was an amazing family friendly festival. On Wednesday we travelled up to Northumberland and stayed at Slaley Hall with Q Lodges. We returned back home yesterday, and I am still smiling about our wonderful trip.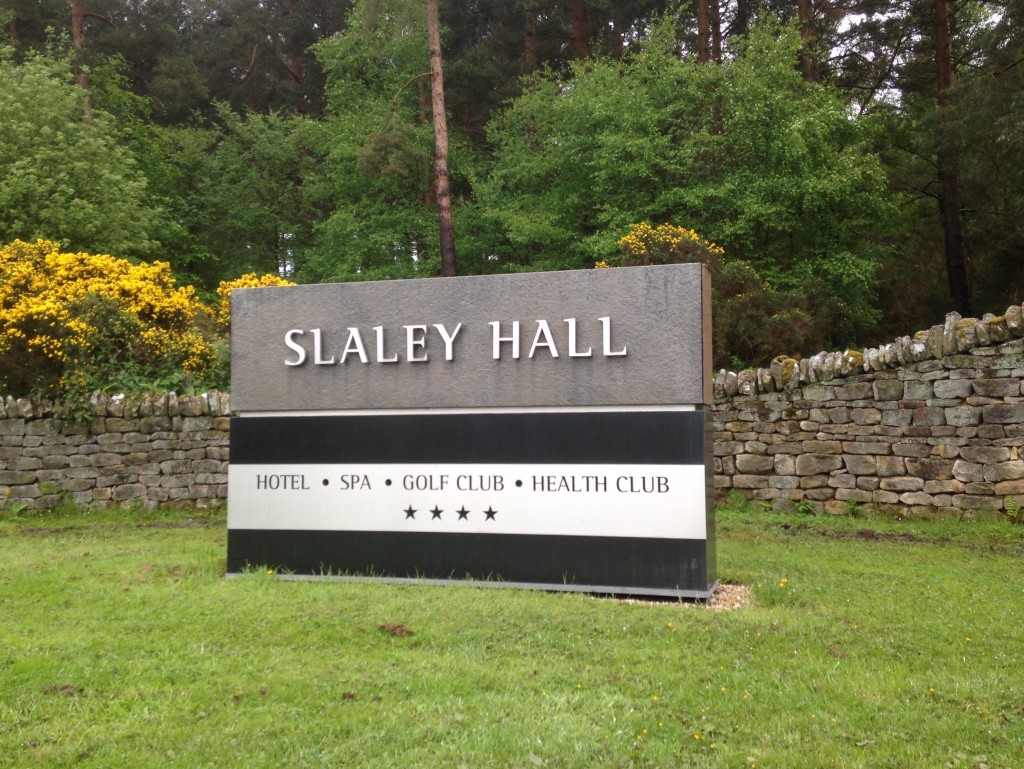 Read
I had every intention of finishing my book when we went to Slaley Hall, but late nights seemed to get in the way.  I did however read the guide to Northumberland which was in the lodge, if that counts. Did you know that Northumberland has more castles than any other county in England.
Watched
We sat in the sunshine at Geronimo and watched Dick n Dom. The majority of the acts that had been on stage were stars from Cbeebies, so when Katie found out they were on she was very excited. I must admit I found them hilarious, as did Katie. We possibly found them hilarious for different reasons, as the show appealed to both children and adults. It was a great end to our amazing day at Geronimo.
Heard
Over the past few days we have heard lots of laughter and chatter. We met a lovely family in Majorca last year, and Katie became really good friends with their daughter. We were all very excited that they came to Slaley Hall for 2 nights and stayed in the hotel. We literally did not stop talking from the minute they arrived until we said goodbye. We laughed, caught up on the past year and drank wine.
Made
You know when you head to B&Q for decking paint, and you return with a new set of garden furniture…… yes that was us on Saturday. I like to plan and research so it was nice to do something spontaneous, so spontaneous that we didn't even know whether it would fit in the car. All I can say is thank goodness we left the kids at home.
So the 'Made' section is courtesy of my husband. He worked hard all weekend staining the decking, and making the furniture. It has made such a difference to this section of the garden. I love that we can sit and chill out in comfort now.
Wore
Flowers in my hair at Geronimo. I love this picture of me and Katie.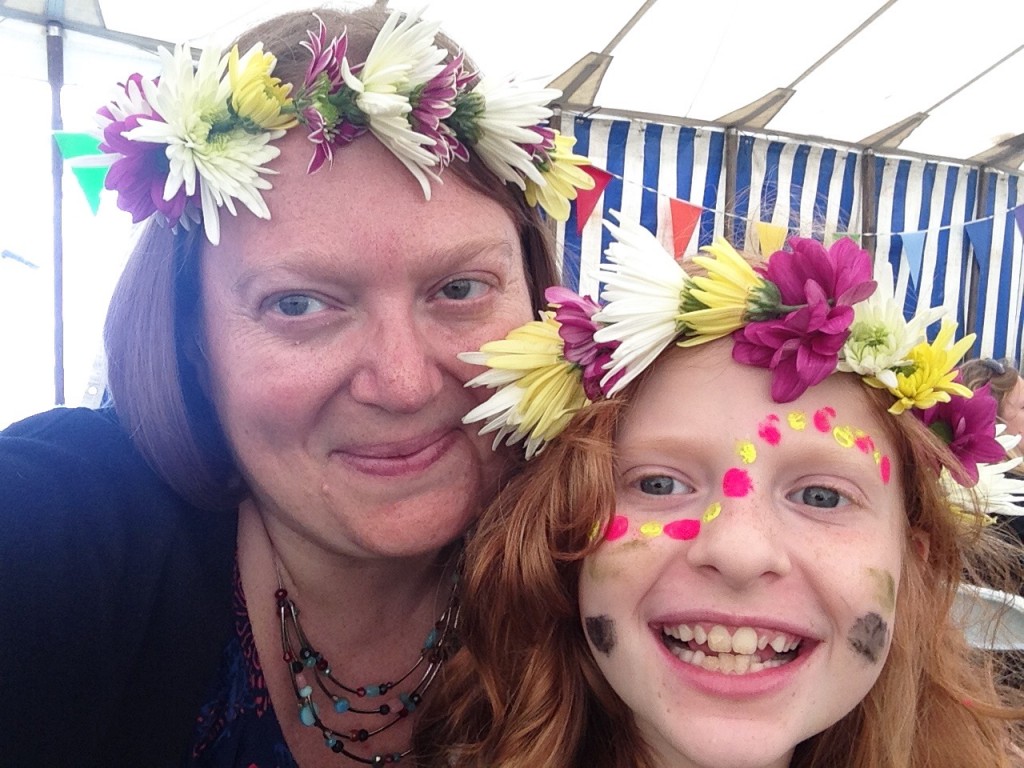 And lastly
I may take up golf after driving one of these for the past few days. Yes every lodge at Slaley Hall comes with a golf buggy. How awesome is that.