Since I last joined in with Little Loves 2 weeks ago, I have been on a girls weekend to Birmingham. I went with 2 of my closest friends and we chatted, laughed, ate and drank, and it was the perfect break away. This is what else I have been up to over the past fortnight.
Read
Absolutely nothing unless you count reading menus. The past few weeks have been a whirl of going out for meals with girlfriends, the family and a few date nights with the husband.
Watched
I have had 2 nights out this week. On Tuesday I went to watch Bridget Jones with friends, which is the perfect film to watch with your girlfriends. And the following night I went out with the husband to watch Russell Kane at a local theatre. It was the 4th time we had watched him and he never disappoints. Very funny comedian.
Made
The decision has been made on High Schools, and Katie will (hopefully) be joining her brother at the local High School next September. We took her to the open evening last week, and she was already excited about the prospect of going there next year. Morgan is in year 10 and we have nothing but praise for the school. Of course I had a mixture of emotions during the evening. Excitement for the next stage of her schooling. but a little sad that my baby is growing up.
Heard
I am loving Perfect Strangers by Jonas Blue at the moment.
Wore
I usually hand this section over to my 10 year old as she is far more stylish than me, but last weekend I wore a very special dress.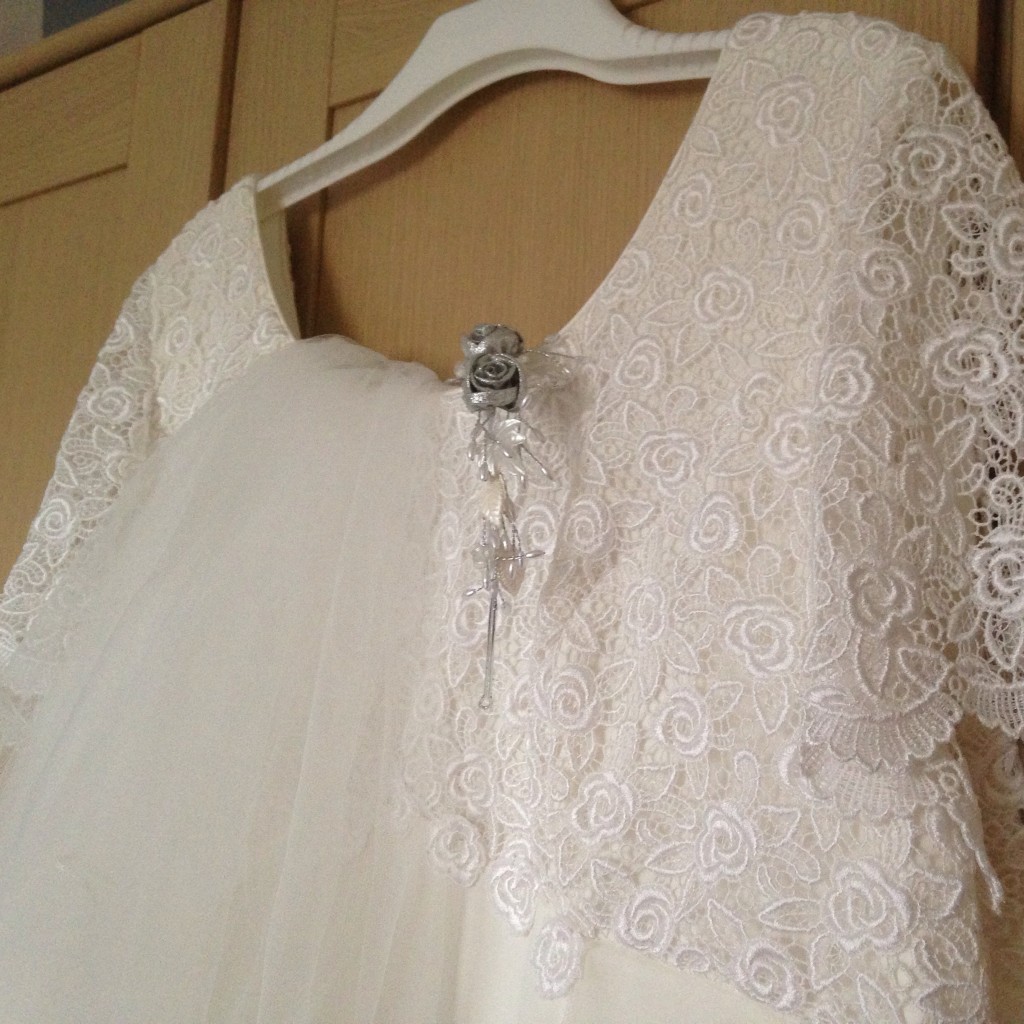 My wedding dress came out of the loft, and I joined 100 other ladies in a fantastic 'Brides Night Out' to raise money for a local charity. To make the night even more special, the event was held at the same hotel I got married in 15 years ago. I went with 2 close friends and we had such an amazing night. Very surreal being in a room surrounded by brides.
And lastly
Tomorrow we are off to South Wales for the weekend for a family wedding. This is my 3rd consecutive weekend going away, and whilst I love travelling I am craving a weekend at home doing absolutely nothing. Have a great week x