What a busy but thoroughly enjoyable fortnight it has been. We have all finished work and school and we are ready for the Christmas holidays. The past fortnight has been filled with Christmas get togethers with my mum, afternoon tea with 2 of my bestest friends, Christmas dinner day in work where I get to sit on a toddler chair surrounded by 40 kids, Winter Wonderland in Manchester, School Christmas Fairs and lots more fun.
Read
I have very nearly finished Summer at the Little Beach Street Bakery (yes I know, reading a summer book in winter), and it has been a lovely read. I am going to try and read 2 books over the Christmas period, and I am hoping that Father Christmas might bring me a new book.
Watched
My little lady perform her heart out in her high school production of Annie. And what an amazing show we were treated to, and every single child did amazingly well. Katie played the role of Drake the butler, which was a pretty big role considering she only joined the school in September. I could hear every word she said clearly, be able to see every expression on her face, and wonder how the hell she managed to balance a silver tray on her hand for the majority of the show. Well done to all the kids and teachers involved, you were amazing.
Heard
Lots of Christmas songs when we went to Winter Wonderland in Manchester on Monday evening. It's always a great start to the festivities, and this year we took Katie's best friend along too. With them being older they went off and enjoyed the rides by themselves, which gave me chance to catch up with the lovely Sarah from Extraordinary Chaos, Angela from Adventures in Websterland and my good friend Kathryn.
Made
Last Sunday we decided to put the tree up, which to be honest was about 5 days earlier than planned. So I 'made' our home all lovely and festive. Is there a better feeling being snuggled on the sofa, candles lit and your home looking all Christmassy.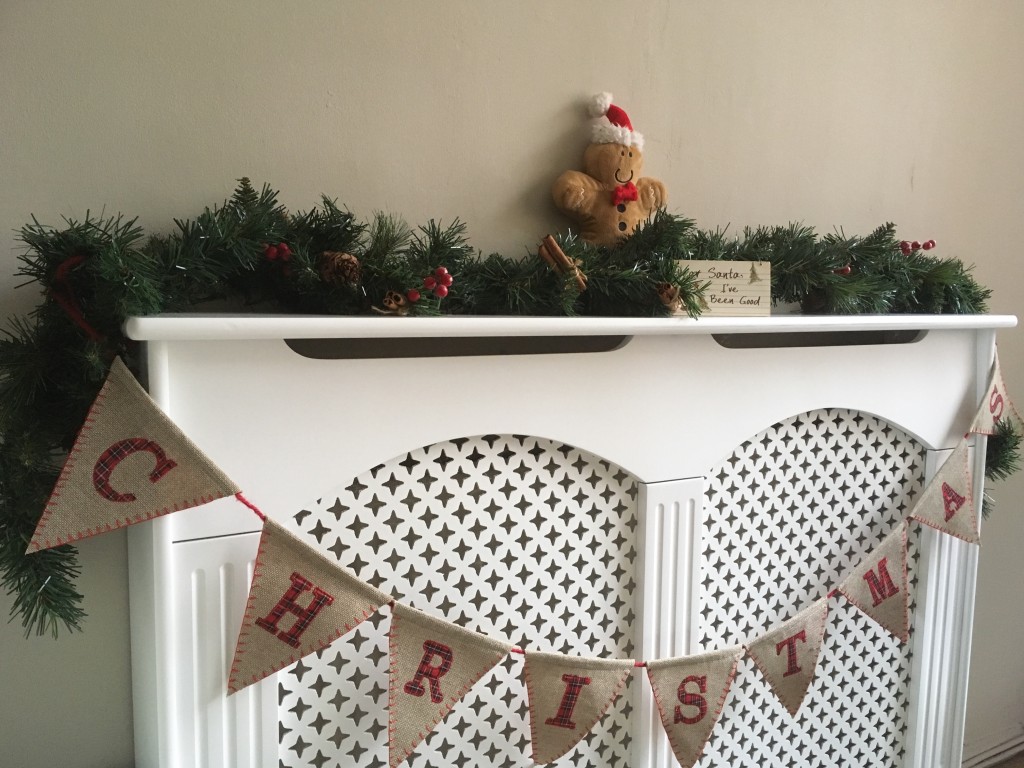 Wore
If you can't wear a sparkly top at Christmas when can you. I got this top from Dorothy Perkins Curve online, and it was a bargain at £15. I have already worn it for afternoon tea this week, and also for work when it was our Christmas dinner day.
And lastly
I am SO excited as we are off to Bath next week for a festive break away. We haven't been away at this time of year for around 5 years, as we used to go to Winter Wonderland at Center Parcs. Really looking forward to the break and spending time with the kids and husband. Have a wonderful Christmas xx