On the day of my 40th Birthday on the 15th January 2014, I was presented with an envelope from my husband. Inside it said that I would be going away for 3 days on the 24th January, in a 'forest lodge with hot tub' location unknown.
From that minute I was counting the seconds till the 24th, which was a huge 9 days away. My husband gave nothing away to where we were going, not even a tiny hint, and thankfully before I knew it we were in the car, heading off to our secret location.
After 2 hours heading East we arrived at Griffon Forest York. Griffon Forest is very special to us, as back in 2001 we celebrated Hywel's 30th birthday here, and 9 months later our first born arrived into the world (yes you do the maths). I was really emotional to be back, and I was thrilled to be spending 3 whole days here, just me and the husband.
Hywel went and checked in and he came back to the car smiling that we had a great location. Now he knows me well enough to know that location is everything to me. He quickly found our lodge, which was at the bottom of a small cul de sac of 3 lodges, surrounded by the forest.
And oh my goodness, what an amazing lodge. We have stayed in many lodges over the years, but this was truly stunning. It was open plan, with a four poster bed with champagne at the bottom. A huge Jacuzzi bath and a walk in shower, and on the large decking the fantastic hot tub which was bubbling away. Our lodge was nestled into the forest, and the view was just stunning, surrounded by peace and quiet.
I couldn't believe we were staying at Griffon Forest York for a whole 3 days with no kids (thanks to my mum). I kept walking around the lodge, taking it all in. I quickly unpacked, and we headed to the hot tub armed with a bottle of champagne. We spent many hours in there, and during the night it was perfect gazing up at the stars.
We went to York for the day on the Saturday, and it takes less than 15 minutes drive into the city centre. Or you can choose to use the Park and Ride which is not far away.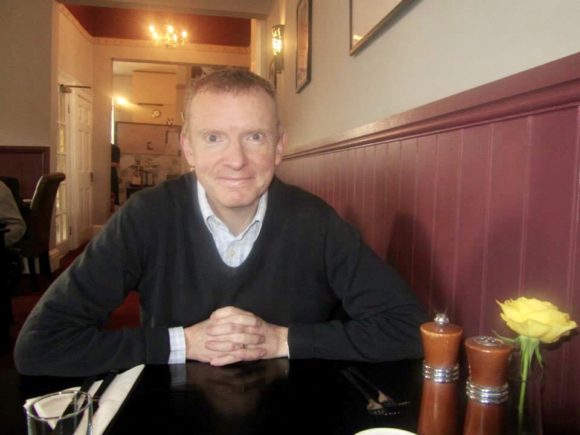 To be honest we would have been happy to not even move out of the lodge. We had such a chilled out time here, and I was very grateful that Hywel had chosen Griffon Forest York for my 40th birthday celebration. For anyone planning a special break away I would highly recommend.
Thank you Griffon Forest York for being an amazing place, and Hywel for booking it and keeping it a huge secret. And thanks to my mum for supervising the kids for 3 whole days. We WILL be back and not leave it 12 years this time.
We have stayed in many luxury lodges over the years and you can find my other reviews here.