This post is in collaboration with Opodo
With the subject of climate change and living sustainably being very much in the news at the moment, it got me thinking as to how sustainable we actually are when we travel. There is no getting away from the fact that we love to explore new places, and invariably those places will involve a plane journey. But what can we do when we visit new countries and cities ? How can we make our travel more sustainable ?
I thought about our recent trip to Amsterdam, and the things we did to make it more sustainable. Of course there is always room for improvement, and this is something I will be looking into for our trip to Copenhagen in 2020.
Use public transport
As Amsterdam is the first European city we have visited, I wasn't really sure what to expect from the public transport system. We were in the city for 3 days, and with the help of our I Amsterdam card we had unlimited use of the trams, metro and buses in and around the city. As we were staying around 15 minutes from the centre, we relied heavily on the public transport system which is amazing. Easy to use, clean and tidy trams, an easy check in and out system using your transport cards, and we never had to wait more than 10 minutes for a tram.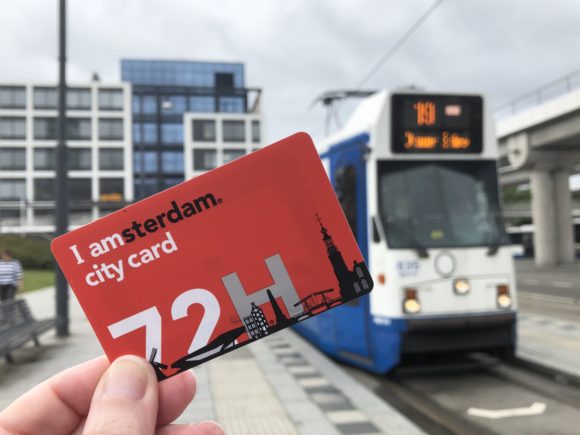 We also used the trains which run from Schipol airport to the centre. Again really easy to use, and we certainly got our monies worth from our I Amsterdam cards when using the public transport system.
Bike around Amsterdam
What better way to see the beautiful city of Amsterdam than by bike. Bikes are everywhere, and I mean EVERYWHERE, I have never seen so many bikes spread across a city. But what a fantastic way for tourists and locals to get around, and I certainly noticed that some parts of the city are eerily quiet, due to no traffic noise. There are plenty of locations to rent bikes in Amsterdam, and our hotel even offered bikes to rent at reasonable prices.
Combine multiple trips
This isn't something that we did on this trip, but we would love to return to Amsterdam and explore more of the country. Especially visiting Harleem, and also exploring the beaches and theme parks of The Netherlands.
With our trip to Copenhagen next year, we have already planned to visit Malmo in Sweden, which is a 40 minute train journey from the city. Why visit one country when you can visit two.
Book Eco-Friendly accommodation
Now I'm not talking about booking accommodation with no flushing toilets and running water, but I will definitely be thinking about how sustainable future hotels are. For example we stayed at the Mercure Sloterdijk Station on our last visit to Amsterdam. Mercure have a section on their website for Sustainable Development, all about the work that the Accor hotel chain are currently doing to help sustainability.
Opodo have created an interesting infographic below, and you can click here to find out more about ethical travelling.