One of the things we vowed to do this year was to mix up our meals and change our cooking habits. I don't mean having breakfast at dinner time, though I am partial to a bowl of cereal around 9pm. As I shop online I tend to just buy the same products each week, and had got into a rut of cooking the same meals. I was bored cooking them, and the kids were bored of eating them. So when I was given the opportunity to try HelloFresh, it couldn't have come at a better time for us.
HelloFresh is a recipe box service which gets delivered to your home. You can choose from the classic box, the veggie box and the family box which we opted for. Upon delivery I was eager to see what was included in my HelloFresh delivery.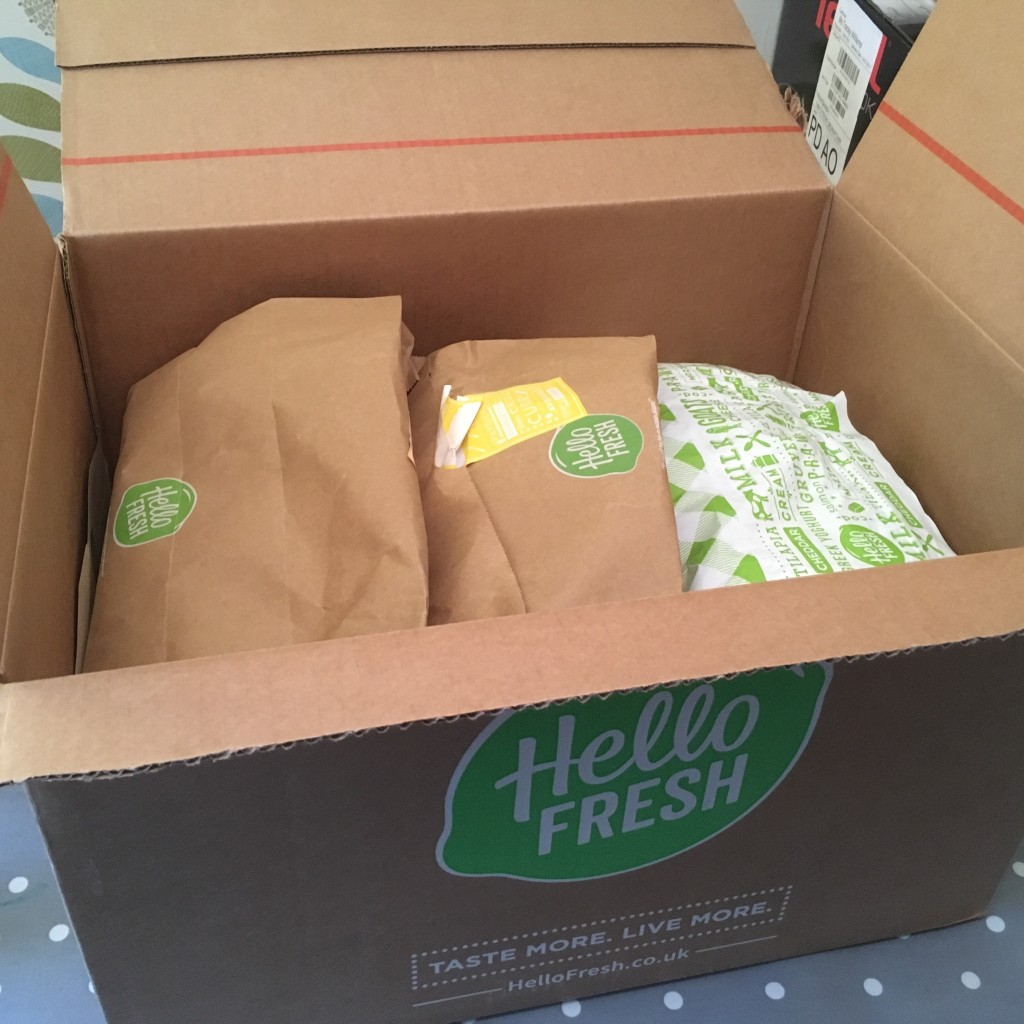 My box contained 4 meals which were suitable for 2 adults and 2 children, and upon reading the recipe cards I was excited to get started. Your meals are packaged in individual bags, apart from the meat/fish produce which is in a separate chilled bag. It is clear to see that HelloFresh uses high quality ingredients, and the best thing for me is that everything is weighed out for you. No thinking, no measuring and more importantly no waste.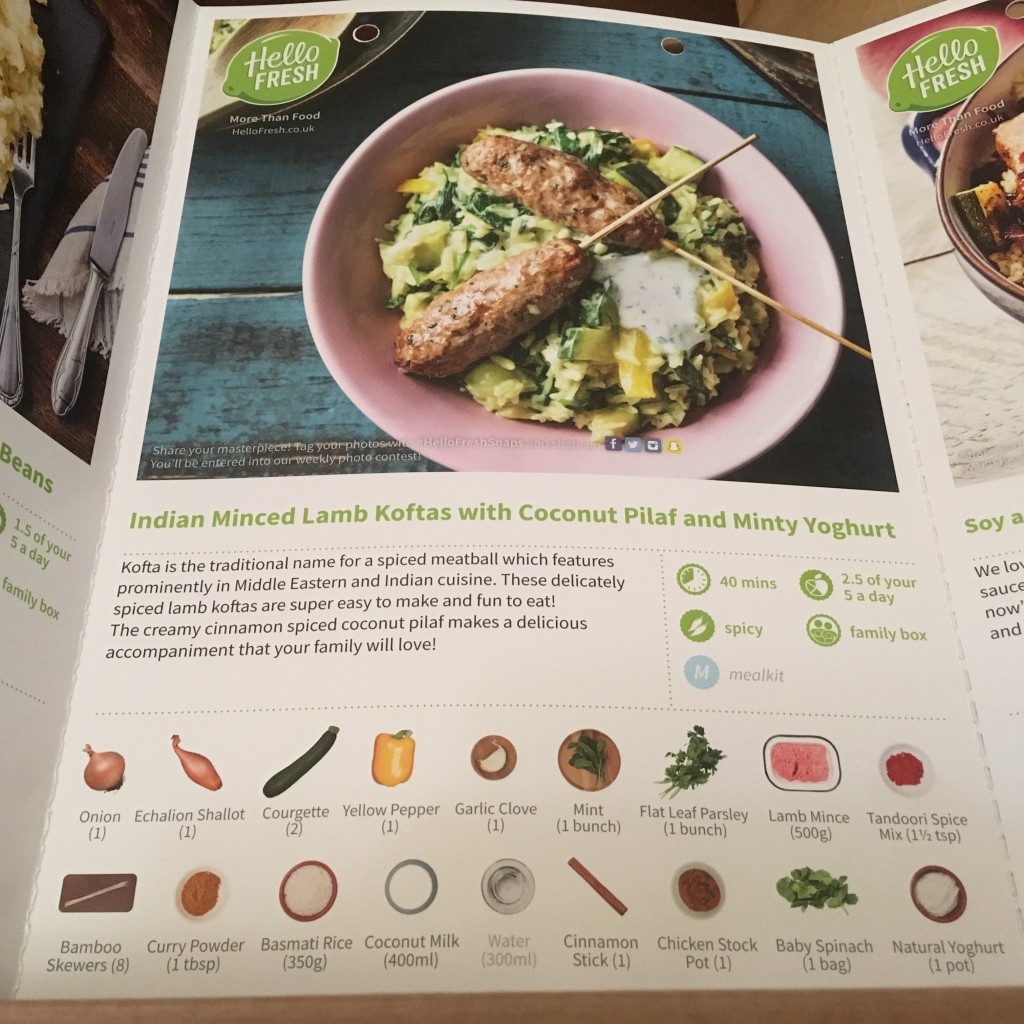 The meals we received and made were
Mixed bean and pork chilli with brown rice and zesty sour cream
Soy and orange glazed pork with Mediterranean veggies and couscous
Creamy leek and mustard chicken with stir fry green beans
Indian minced lamb koftas with coconut pilaf and minty yoghurt
What we liked about HelloFresh
As you can see the food portions were a really great size. Our box was suitable for 2 adults and 2 children, and it fed 2 adults, an 11 year old and a VERY hungry teenager. Thumbs up for the portion size.
As I mentioned before there is no weighing and measuring. Everything is done for you, so you can just concentrate on the cooking.
The cost of a family box for 4 meals is usually £64, but they currently have a 50% offer making it just £32. Knowing the quality of the produce and ingredients inside the box, I think this is fantastic value and we will certainly be ordering again in the future.
Things to take into account
HelloFresh is a subscription service which is renewed weekly, but you can pause or cancel your boxes. Just remember to do it in plenty of time.
Think about the timing of your box. Our box arrived during a week when we are eating out twice, and because of this we made some of the meals the following week. I did notice that some of the fresh produce had started going off, so I would advise to make your meals as soon as you can.
Overall a huge thumbs up from the Williams' family, and thank you to HelloFresh for providing a family box for the purpose of this review. All words and opinions are my own.