AD-PR event – I was kindly gifted items to use and include in this post
Last week I attended my very first virtual blogging event with Moonpig, and after four months of shielding I was really looking forward to some virtual company. Before the event Moonpig kindly sent out some gifts, which included the most stunning bouquet of flowers I have ever seen, and an amazing cocktail set, both of which we would be using during our virtual event.
If you are also looking for cards to compliment your gifts and flowers, then Boomf have a great selection of birthday cards which range from cute cards to funny cards, personalised to your needs.
The Zoom event started off with an introduction to Moonpig, and we got to play around with the app. As my son is turning 18 next week, I was curious to see the variety of cards for this special occasion. Not only do they have a great selection, but you can use Moonpigs AR (Augmented Reality) available on iPhone, to view the card in your house. This is a great idea if you are thinking of ordering the giant cards as they are HUGE. Great fun for a special occasion.
As well as cards, Moonpig also has a great selection of gifts which you can order on the app or website. Or how about adding a beautiful bouquet of flowers from Moonpig. We were kindly sent the Luxury Summer Garden bouquet, and during the evening we learnt how to arrange our flowers by the very knowledgeable Roxanne from Moonpig. A week later and my flowers are still going strong.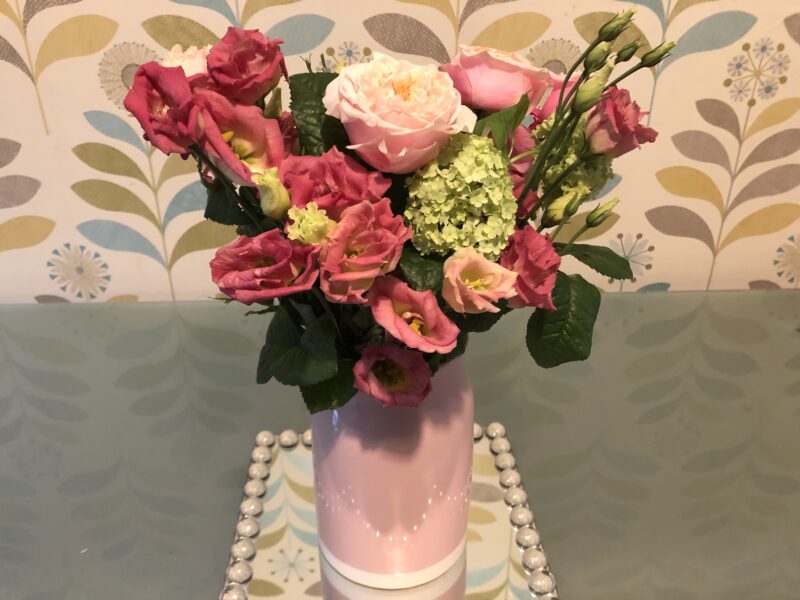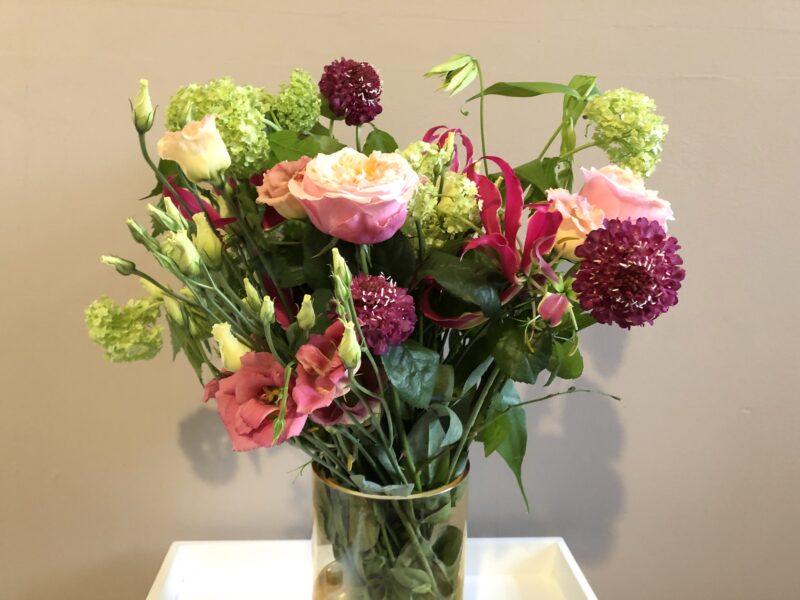 We were then treated to a cocktail masterclass with the wonderful James from Mix and Twist. The day before I took delivery of all the ingredients we needed, even down to the lemons, limes and cucumber. James talked us through how to make three different cocktails, using the Konik's Tale vodka. Now I must admit, the last time I tasted vodka was in 1999 on a holiday to Benidorm, and I've not been able to drink it since. Thankfully all three cocktails tasted amazing, and it was great to learn more about how to make the perfect cocktail. The speed round was especially good fun, though I'm definitely not cut out to work behind a bar.
Summer Garden Cocktail
45ml vodka – 25ml lime – 25ml sugar syrup – 25ml elderflower soda –  mint leaves – cucumber
Strawberry Fizz
45ml vodka – 25ml lemon – 25ml sugar syrup – soda – strawberries – lemon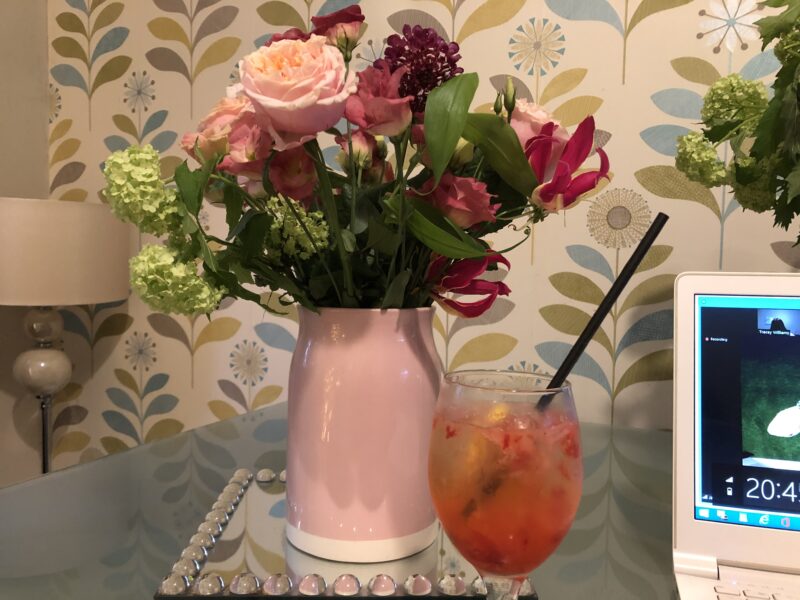 Passionfruit Martini
45ml vodka – 20ml lemon – 25ml passionfruit syrup – 60ml pineapple juice
Thank you so much to Moonpig for inviting me to their virtual blogging event. Who knew that you could have so much fun at your dining room table on a Wednesday night.