I clearly remember last October half term. It seemed that everybody was away on holiday. Either basking in the sun, enjoying the theme parks in Florida or taking a break closer to home. I vowed then that we would go away the following October. And as the husband's birthday coincided with the start of the holidays, it seemed the perfect time to go.
I posted last year about how we never tire of visiting Auchenlarie Holiday Park in Scotland. As we usually visit during the summer, we were eager to visit the beautiful area of Dumfries and Galloway in the Autumn. I booked a Friday to Monday break, and after collecting Katie from school (Morgan had the added bonus of an inset day), we were on our way to Scotland.
Thankfully the traffic was kind to us and less than 4 hours later we were checked in, admiring the view from our decking. We usually book the park lodge, but this time I booked a gold caravan. I must admit it has been a fair few years since we have holidayed in a caravan, much preferring the luxury that lodges can offer. But the caravan was comfortable, modern and spacious.
After unpacking we headed to the Galloway Burger House, in the nearby town of Gatehouse of Fleet. You can read my full review here, but if you are ever in the area I can highly recommend the amazing burgers.
The following day was the husband's birthday. After a morning of opening his presents, somebody tripping the caravan electrics (cough me) we all managed to get out of the door for 10.30am. Hywel and Katie were booked in to do Water Zorbing at the fantastic Laggan Outdoor Adventure, which is less than 2 minutes away from Auchenlarie. This is our 3rd time at Laggan having done archery, clay pigeon shooting, grass sledging and the zip wire on previous occasions. This time though it was to chuck themselves down a hill, in a hamster ball filled with freezing cold water. Yes MADNESS.
Daughter came to her senses when she realised how cold the water was and she bailed out. But the husband, in his swimming trunk glory, managed it. What a way to celebrate turning 45.  There was only one thing to do after that, head to the onsite café for homemade pancakes with bacon and maple syrup.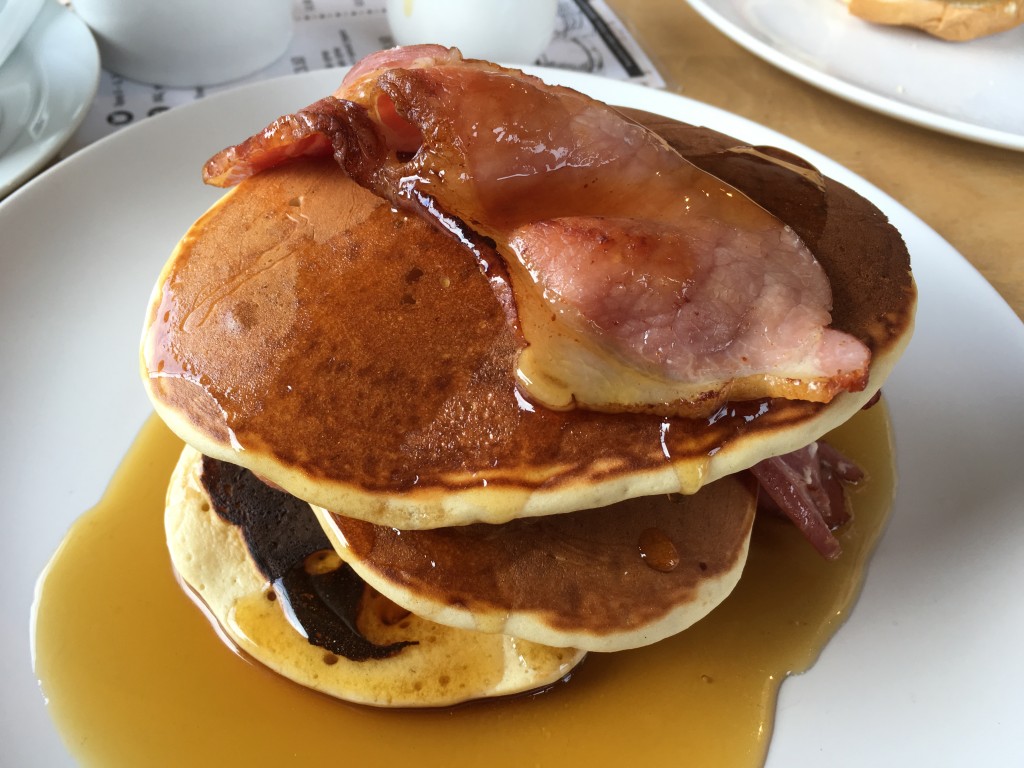 The rest of the day was spent wandering around nearby Dumfries, enjoying a curry in the caravan and playing holiday bingo. No wins though sadly.
On the Sunday we had a wonderfully chilled out day. That's the thing with holidaying with older kids, they are just as happy to chill out as we are. We headed back to the Galloway Burger House for a long leisurely lunch. Afterwards we picked up the Sunday papers and magazines for the kids, and had a lovely hour reading together back at the caravan. Later on we explored the private beach at the site, and got some much needed sea air.
It felt so good to be back at Auchenlarie for our 5th time. Despite us normally visiting for a whole week, the weekend break was just enough to recharge our batteries. Just in time for the busy months leading up to Christmas. I love that it's one of the places we all agree to keep coming back to, and I am sure we will be back for our 6th visit in 2017. How can you not return with those views.
I was not asked to write this review. I booked our holiday and paid £220 for our gold 2 bed caravan through Hoseasons. You can also book direct with the park.