Three days into the New Year and it was time to pack the car up and head off on our first trip in 2022. After a successful holiday in May, we were returning to Forest Holidays Delamere in a Silver Birch cabin. Lateral flows had been done, the car was packed, and we drove the 20 minutes up the road to Forest Holidays. Yes the site might be on our doorstep, but once you get to the forest, you could be a million miles away from home.
Forest Holidays Delamere – Silver Birch
After staying in a three bed Golden Oak cabin last time, we decided to book a two bed Silver Birch which was around £150 cheaper for the dates we booked. I thought we might miss having an open fire with going in January, but to be honest the under floor heating does a great job of keeping the cabin warm.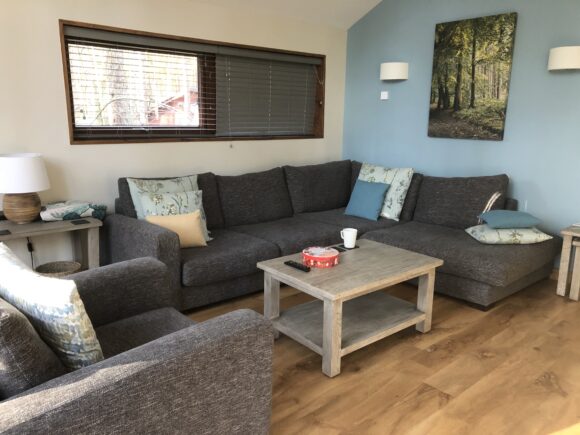 Both the Golden Oak and the Silver Birch cabins are very similar in appearance, and all cabins at Delamere come with that all important hot tub on the decking. Our hot tub was lovely and warm, and I had no hesitation in getting in it on a cold January evening.
Forest Holidays Delamere – What we did
As with any holiday you can do as much or as little as you want to. As our trip was just after Christmas and New Year, we just wanted to go and relax. We enjoyed walks around Delamere Forest, my husband hired a bike which was £18 for the day, and I enjoyed curling up in the lodge with my book. And in the evenings we enjoyed the peace and quiet of the forest from the hot tub.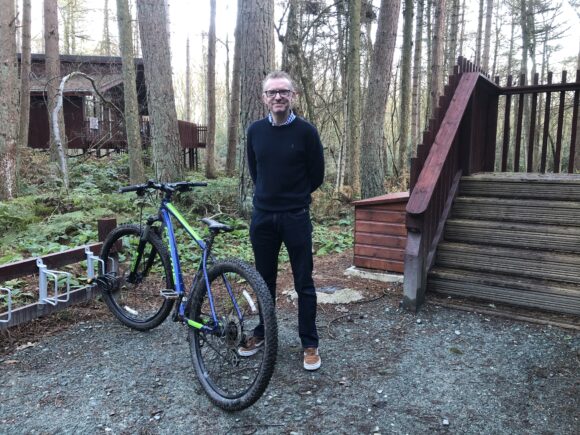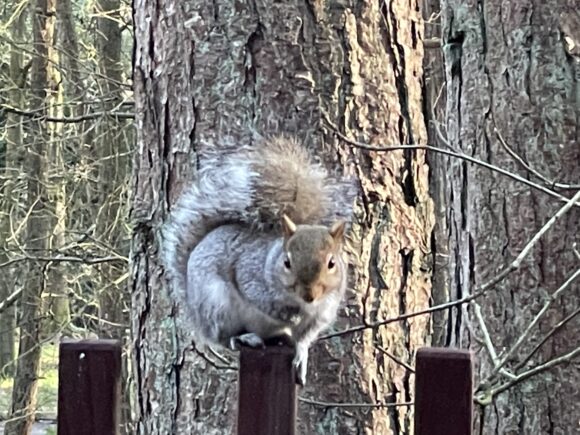 My daughter and her friend joined us for two days before going back to school. This is definitely a plus point of going away on holiday not too far away from home. It gives us the option of going away with the kids for a few days, and then having a few days by ourselves.
If you wish to have non-stop action on your break, there are plenty of activities nearby such as Go Ape at Delamere Forest, The Crocky Trail, Wild Shore Delamere, as well as Chester Zoo and Blue Planet Aquarium.
Forest Holidays Delamere – Where to eat
During our stay it was nice to be able to sit in and eat in the on-site café (government restrictions on our last stay meant there was only outside dining allowed). We visited the café a few times, and I can highly recommend the breakfast which was £8.50. You can also order food to be delivered to your cabin, but we didn't use this service.
Pesto Cabbage Hall
Pesto is one of our favourite local restaurants, which serves Italian small dishes. It's less than a 15 minute drive from Forest Holidays and is well worth a visit.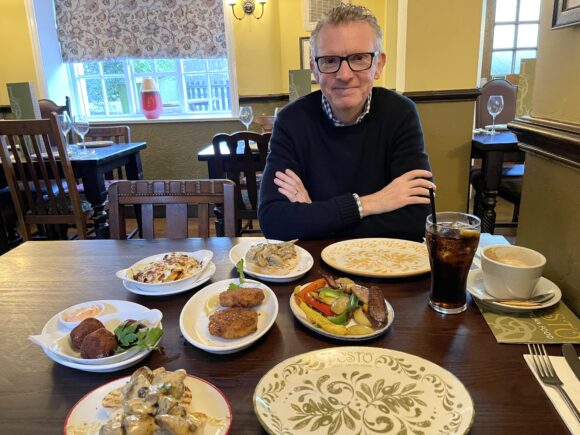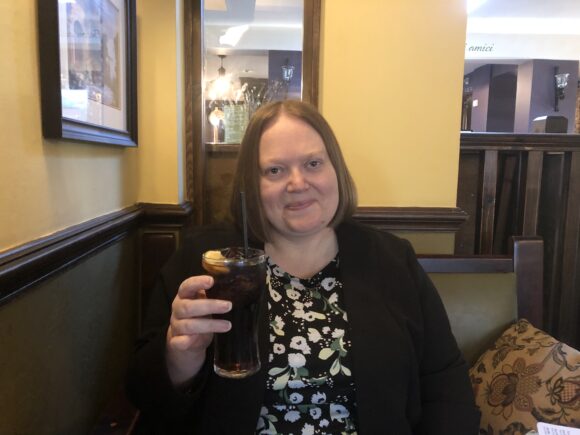 The Goshawk
The Goshawk country pub is a 5 minute drive from Forest Holidays. This was our first visit to The Goshawk and we had a very enjoyable lunch there on the Thursday.
If you are looking at going a little further afield, then Altrincham Food Market is a great place to visit. Colette from We're Going on an Adventure has written a fantastic post with everything you need to know about Altrincham Market.
And if you want to combine shopping with a dinner or lunch out, then a trip to Mowgli at Cheshire Oaks is highly recommended.
Things to note
On this occasion I found the free wifi in our cabin to be fine (I really struggled with it on our last visit). You can pay and upgrade to the Media package which gives you faster wifi and films.
As we visited in January the forest was muddy, so come prepared if visiting in the Winter months.
The drive up to Forest Holidays is very bumpy in places and is single track, though there are regular passing places. I would advise driving carefully, especially if checking in when it's dark.
We paid £327 for our mid-week stay in a Forest Holidays Delamere Silver Birch cabin, which I thought was a fantastic price. This did include a 15% discount that Forest Holidays offer for returning guests, plus we got to choose our cabin location for free. Once again we had a very relaxing and enjoyable break, there is something very tranquil about being in the forest, and we'll definitely be returning to Forest Holidays Delamere.
My other reviews of Forest Holidays
Forest Holidays – Our Anniversary Break at Delamere (2021)
Finding relaxation at Forest Holidays – Sherwood (2016)
Forest Holidays Sherwood – Our first stay at Forest Holidays (2015)