Last week we got the chance to go away for 3 nights child free, to celebrate our 15 year wedding anniversary. I knew we wanted to stay in a private lodge with hot tub near Sherwood Forest, and after many hours researching we booked Deerdale lodge near Nottingham.
Where is Deerdale Lodge located
Deerdale Lodge is located in Sherwood Pines forest in Nottinghamshire, a part of the country we visited last summer. The lodge is situated next to the owners house, but has been built in such a way that it offers complete privacy. You literally have the forest on your doorstep, which offers complete peace and quiet. It really is the perfect place to unwind from the stresses of everyday life (and kids).
Private lodge with hot tub near Sherwood
As you know we love our lodge holidays, and Deerdale lodge has everything you need for a break away. The cushions, throws and log burner in the living area, gives it a warm and homely feel. There are DVDs and books if you fancy snuggling up in the lodge, and even bikes you can borrow from the owners. Hywel took the opportunity to go on evening bike rides, whilst I took the more relaxed option of reading my book.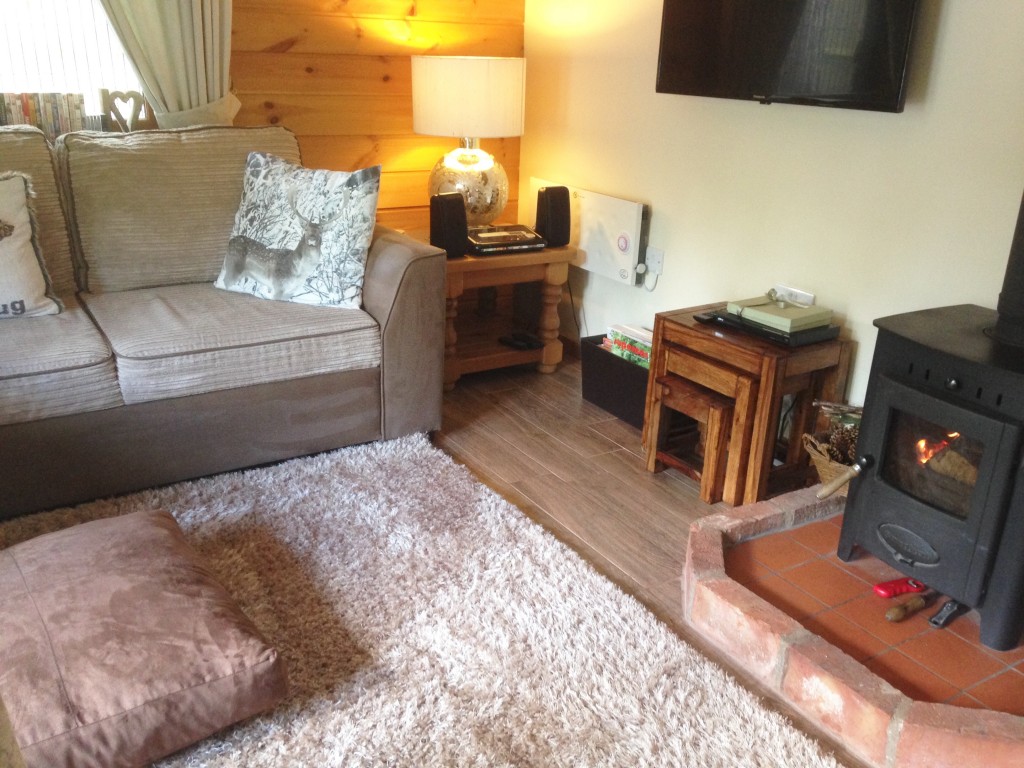 There was everything you could possibly need in the kitchen, from a large dishwasher to a coffee machine. A gorgeous welcome basket awaits you, with milk and fresh orange in the fridge, and a bottle of Prosecco for our anniversary. There is a large modern bathroom with powerful shower and a gorgeous bath.
Even though the lodge has 2 bedrooms, it is the perfect place to come away with a loved one. For a start there is no wifi and no mobile phone signal, so my kids would last about 5 minutes. I must admit I was getting a little nervous about not being connected to the internet 24/7, but do you know what, the break was wonderful. We spent lots of time listening to music, watching DVDs and reading. Such a welcome change to tweeting and checking Facebook.
Deerdale Lodge – What is nearby
But the best bit about the lodge has to be the hot tub. As soon as we had unpacked, the Prosecco was open and we were sat in the hot tub chilling out. Surrounded by the forest and complete peace and quiet, we could have quite happily not left our lodge for the whole 3 days. But we did leave it as we had our Spa Day booked at Centerparcs, which was 5 minutes away. We also went to Sherwood Forest to see the Major Oak, and had a lovely meal at the nearby Rose Cottage Inn.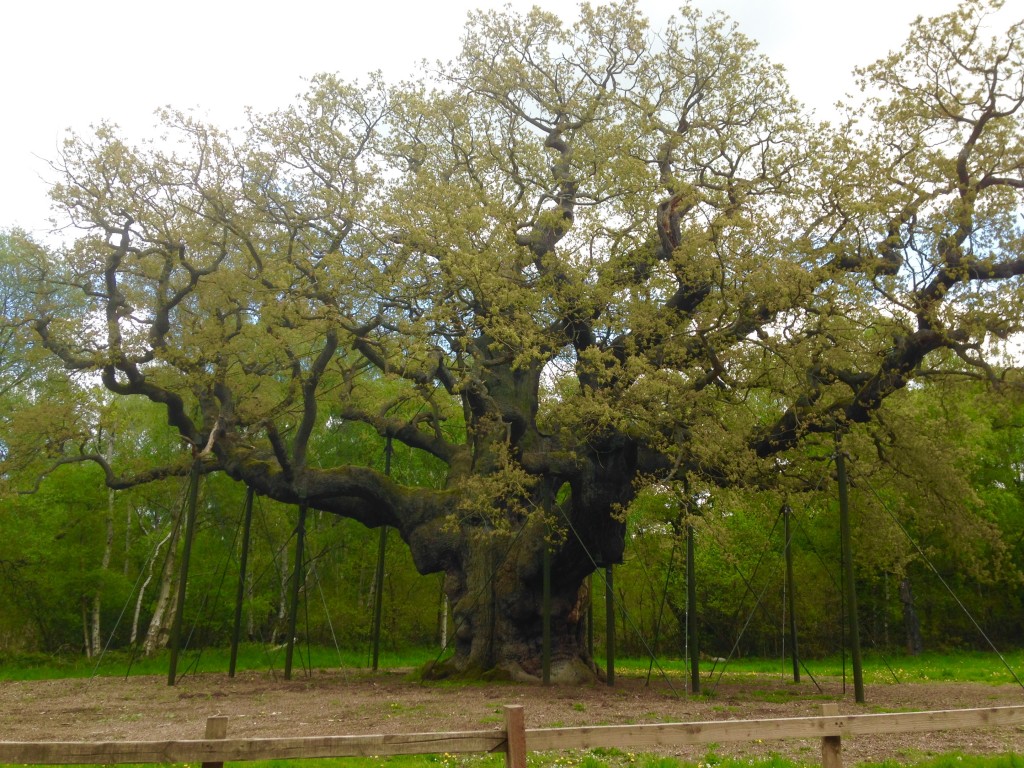 We left Deerdale Lodge knowing that we would be returning by ourselves (sorry kids). It was the perfect lodge to celebrate 15 years of marriage, and Lynda and Stuart are fantastic hosts. I always strive for perfection when I book a break away, and I certainly found it here.  If you are looking for a private lodge with hot tub near Sherwood Forest, then Deerdale lodge is the perfect place to stay.
We paid for our holiday ourselves and all prices can be found online