I love starting the year by looking back at our travels from the previous year, and hopefully this will give you some holiday ideas 2019. I always knew that 2018 would be the year we travelled less, mainly down to GCSEs which happened in May and June. This meant that we swopped our usual holiday in April, as the teen was revising over the Easter holidays, to going away over the Summer.
Considering we were not meant to travel much during 2018, we still managed a total of 13 trips between us. We usually spend between £3500 and £4000 on our annual holidays and trips away, but last year we spent just over £5300 in total, which is down to booking our main holiday during the peak time of Summer.
January
I love starting the year with a night away for my birthday, and the husband and I escaped to our favourite Premier Inn at the Trafford Centre for the bargain price of £29. I would love to say that we stayed up till all hours drinking and having fun, but the reality was that the husband had 'proper flu' and we were in bed at 10pm.
February
Katie went off on her first scout camp of the year to North Wales, staying in a lodge surrounded by beautiful scenery.
March 
I tried REALLY hard not to book any holidays for the first 6 months of the year due to GCSE revision, but I couldn't resist booking 2 nights away in Shropshire over the Easter weekend. Another Premier Inn bargain at £84 for 2 nights, plus look at the views from the back of the hotel.
We visited Telford and Shrewsbury, parts of the country we have never been to before, and we got to visit the fantastic Blists Hill Victorian Town.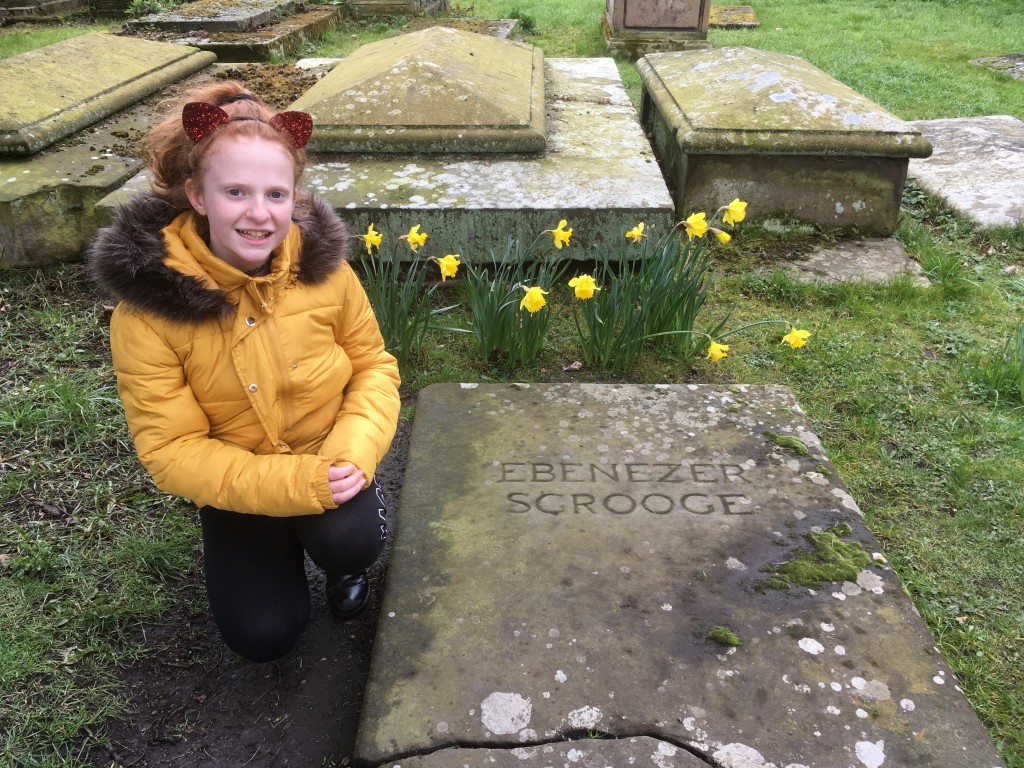 June
We had a spontaneous trip to Center Parcs, and we went to Woburn for 3 nights during the glorious heatwave of the Summer. The teen was busy with NCS, so it was just me, the husband, and Katie. We spent lots of time in the swimming pool, we hired a Center Parcs Cabana, and we had lots and lots of fun.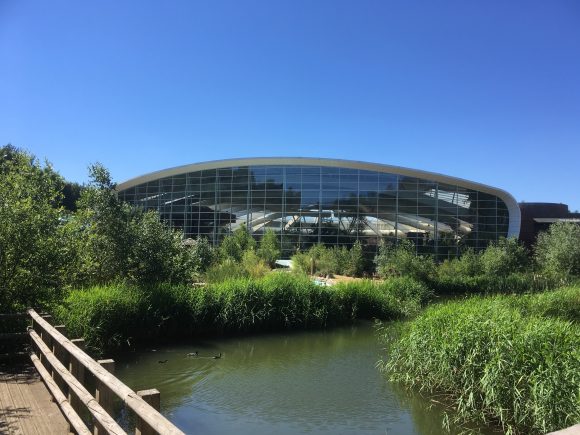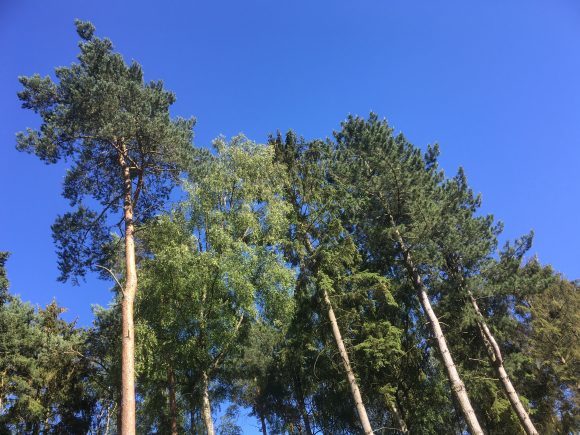 Katie enjoyed her very first high school trip to London for 1 night where she got to see Wicked, visited Harry Potter World, a trip on the London Eye, and met the cast of Wicked at the Pineapple Dance Studios. What an amazing trip for her.
July 
July was a really busy travel month for our little family, with both kids going off on seperate school trips. Katie enjoyed a 1 night trip to North Wales on an adventure packed break away, and Morgan went to Sicily for 4 days, where he got to walk up Mount Etna. Katie also went off on scout camp for 5 nights, the longest time she has been away from us.
As the planets aligned and the kids were away for 1 night at the same time, it would have been rude not to book a night away with the husband. We visited the stunning Coniston Hotel, which is located in the beautiful Yorkshire Dales. We spent time in the Spa which had the BEST outdoor Jacuzzi I have ever seen, dined in the wonderful restaurant, and just spent time together which was very much needed.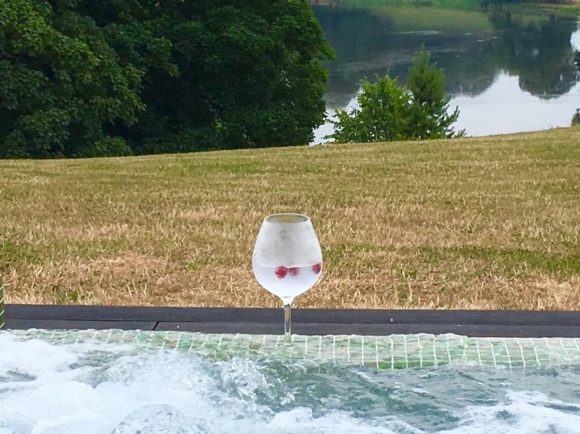 And Spa nights away are like buses, as 2 days later I went away with 2 of my close friends to Ribby Hall Spa Hotel in Lancashire. This Spa hotel has been on my travel list for years, and it certainly didn't disappoint. We stayed in a stunning 2 bedroom suite, took full advantage of the Spa facilities, and dined in the fantastic restaurant. There is no better feeling than returning home after a night away with friends, though I would like to say feeling refreshed, but the reality was that we stayed up till 3am talking.
August
Another busy month, and we started off the Summer holidays with a trip to Manchester. The boys went off to see Iron Maiden in concert, and Katie and I enjoyed a girlie shopping trip to the Trafford Centre. Not one to waste the opportunity of a night away, I booked the Premier Inn at the Trafford Centre again. Even though it is only around half an hour from home, I think we have stayed at this Premier Inn around 15 times now.
Our annual Summer holiday city trip was to Glasgow, and as a treat I booked us first class train travel with Virgin. It was our first time visiting Glasgow, and the city did not disappoint. We toured the city by bus, visited the cathedral, the transport museum, and of course explored the huge shopping area that Glasgow has to offer. We booked the Premier Inn for around £100, but we were right in the middle of Glasgow, and the hotel was perfect for our needs.
Finally the end of August was here, and it was time for our much needed Summer holiday to Mexico. We had last been to Mexico 17 years ago on our honeymoon, and we had always said we wanted to return as a family. We booked the stunning Grand Moon Palace in Cancun, and it was a brilliant family holiday.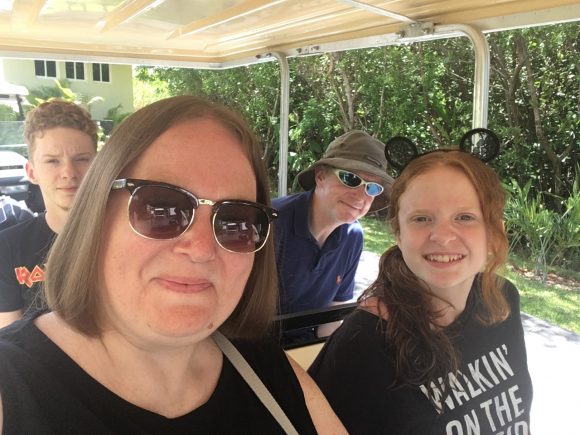 This might well have been our last holiday as a family of 4, as next year the teen has opted to stay behind. But it has made me realise that not only in 2018, but for the past 16 years, we have had the most amazing holidays together (maybe not the one where we all had a sickness bug though), and family life does change. We have 2 holidays booked for next year, both to Greece, and whilst I will miss the teen terribly, I have to accept that kids grow up, and family holidays take different directions.
What was your favourite place to visit in 2018 ?